December 31, 2010
Goodbye 2010, Hello 2011!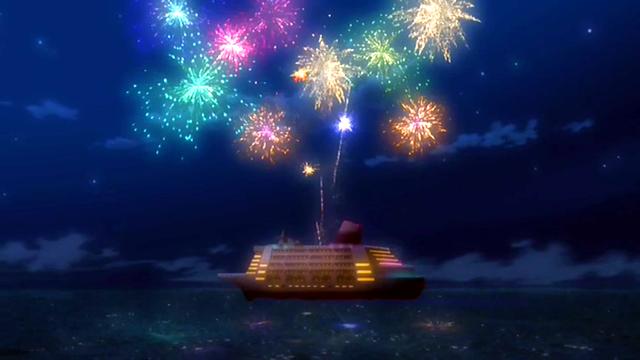 In a few hours, 2010 heads into the record books and we'll take the shrinkwrap off of 2011. With 326 posts (including this one) added to The Pond, what were the highlights of the year?
Formula 1 didn't really get going until February, with the rollout of the cars for the new
Lotus
and
Virgin
teams. The
death
of the proposed American team,
USF1
, came as a sadness that deprived us of a full 26-car grid. Still, the
debut of the HRT
entry a week before the first race of the season gave us 24 cars to lead into the 19 race season. The first race, in
Bahrain
, saw HWMNBN win in his first race as a Ferrari driver, with the returning Slappy Schumacher finishing 6th in his first race back after retiring a few years ago... in a Mercedes this time. Strange to see him in something other than red. Fortunately, we never had to see him on the podium dressed in silver as he had a mediocre season. Jenson Button
earned a strategy win
in Australia in what was probably the reigning World Driver's Champion highpoint for the season.
Button's involvement in horrific F1 accident
was one of
my
personal highlights, however. In Malaysia we saw
HWMNBN put in the drive of the year
, managing to keep his car in contention despite a clutch that stopped working on the parade lap... at least until there were two laps left, when his horribly abused engine grenaded itself.
The race in China
brought us the Moooooo-oove of the Year, but it was in practice that we saw
the strangest accident ever
when Seb Buemi's Toro Rosso shed both of its front wheels at the same time.
A Formula 2 race in Marrakech
introduced us to the concept of open-wheel "formula"-type cars going for a flight, something that we would revisit later in the year. Monaco saw
the rise of Birdy Ecclestone
and
the incredible disappearing Williams steering wheel, along with a contender in the Crash of the Year contest
. The
Turkish Grand Prix
saw the Red Bull team lose an easy 1-2, and the McLarens almost (but not quite) do the same thing in one of the more amazing races of the season. The Red Bull unbroken string of pole positions came to an end in Montreal at
the hands of Lewis Hamilton
, who wound up having to push his car into the pits after he ran out of fuel on his cooldown lap. That race will go down in history as having
the worst coverage of all time
. Mark Webber had
a very very bad day at Valencia
. McLaren continued to show that they have a sense of humor behind all the chrome and stern faces when they let
Jense and Lewis build their own car
.
I got quite het up
over HWMNBN's whining and moaning at the German GP, which then led to Ferrari telling Felipe Massa to let his Spanish teammate go by.
We finally got a look
at the track map for the new US Grand Prix circuit in Austin, TX, which has me jazzed beyond belief.... and a couple of weeks later, we got a car on the new Korean circuit for the first time, which brought
a lot less enthusiasm from me
. The Japanese Grand Prix brought us the
Great Suzuka Boat Races
in quals and a parade of FAILs from the mechanics
during the race
. I had
my first try at liveblogging
during the first ever practice session at Korea, which was run in the dry. But then
it rained for the race
. It rained
a lot
, and
the race ended in the dark
. Red Bull won the Constructor's Championship in Brazil,
complete with silly hat
. The final race at Abu Dhabi saw four men with a chance at winning the Driver's Championship, which was eventually
taken home by Seb Vettel
, becoming the youngest Champion in F1 history. It was also the longest F1 season ever, with 19 races, and boy did I feel it. I've never been happy when a season came to an end, but I was this year. Despite all odds and a running joke, I did do
an Awards post
, so there's that.
In the WWII category, which doesn't actually exist and should, I had a decent enough year. The SB2U Vindicator
got itself a little bit of glory
for once. The USS
Wasp
, on the other hand, earned the distinction of
the worst American carrier in the Pacific
. The USS
Wolverine
actually
had
three
posts
devoted to it
, as befits the
unsung hero of Naval aviation
. Much to my surprise, the "Name That Mystery Ship" contests were actually a hit, leading to posts on the
USS

Hammann
and the
USS

Shaw
. Somehow I managed to wrangle a visit to Courtesy Aircraft, a seller of classic warbirds, and
took my camera along
. What was to be a short post on
some of the books in my WWII library
became something a little longer. The Royal Navy's
Nelson

-class battleships
got some attention despite a lack of recognition from history, and I finished up the category's year with the
fourth entry in the "What If..." series
. That amuses me somewhat, since the carrier battle of Wake Island had been percolating in my brain for a couple of years and I could never get it to come out right... the biggest problem being Admiral Fletcher's order to pull back. He'd never violate that, and I couldn't come up with a good way to circumvent it. In the end, I just said "to hell with it."
On the anime writing front, this might just have been the best year ever here at The Pond. It began with the episode-by-episode recap of
Ga-Rei Zero
(link goes to an index post), an epic series of Pocky, cute schoolgirls, swordplay, Pocky, magic, rocket-powered wheelchairs of awesome, and Pocky. What's not to like?
My Favorite Moments in Anime
got a post, I
analyzed a creepy girl
, and gave
Sora no Woto
some love, too. On the other hand,
Angel Beats
got a well-deserved "meh" for being a big ball of frustration. WWII and Anime came together when I gave a long hard look at
the ships of Strike Witches II ep11
and discovered a couple of unexpected and completely out of character mistakes. It may have taken three years (and being reminded about it), but I finally got around to explaining why I hated
the ending of Rocket Girls
so much. The
Hidamari Sketch
franchise is one of my favorites for many reasons, not least of which is that one of the main characters owns a rubber duckie. I wound up writing an
Appreciation of Yuno's Duck
in one of many collisions of Anime and Rubber Duckies. A surprisingly fun little OVA called
Megane no Kanojo
got a thumbs-up. Finally, to bookend the epic
Ga-Rei Zero
series of posts came the not-quite-as-epic-but-more-important series, Wonderduck's Favorite Anime Series Of All Time. Here's the links:
Honorable Mentions
,
Number Four
,
Number Three
,
Number Two
and
Number One
. A fitting way to end the year, that.
In many ways, a good year for The Pond. Thanks to all of you, my readers, for taking time from your busy schedules and dropping in. We'll see you in 2011!
Now it is time for the party hats and noisemakers!
Posted by: Wonderduck at 10:41 PM | Comments (1) | Add Comment
Post contains 1230 words, total size 11 kb.
December 27, 2010
Brilliant, Simply Brilliant!
I gather this is from 2008, but I just stumbled across it this morning... it's brilliant. Who knew that Tony Blair liked The Clash?
And for all you poor, benighted souls who have never heard the original...
Music that changed the world of rock, right there...
Posted by: Wonderduck at 10:50 AM | No Comments | Add Comment
Post contains 49 words, total size 1 kb.
December 21, 2010
Oh Yeah, That.
It's not that I ever intended The Pond to become totally devoted to the Twelve Days of Duckmas, it's just happening that way. Life has been a little busy recently, what with Christmas and the end of the semester at Duck U. and getting ready for the beginning of
next
semester and all. Really, I haven't even had time to watch any anime at all. Other than
HoiHoi-San
that is, and that was only 10 minutes long.
I've got Thursday off (yay Holiday Break!), and I've got everything I need to get done done, so I fully intend to crank out the Number One entry in Wonderduck's Favorite Anime Series Ever then.
Or just sleep. One of the two.
(note: the next few entries in the Twelve Days of Duckmas are gonna be doozies)
Posted by: Wonderduck at 09:48 PM | No Comments | Add Comment
Post contains 137 words, total size 1 kb.
December 19, 2010
What If...? #4: Admiral Fletcher's "Deaf Ear"
On December 11th, 1941, a Japanese invasion force assaulted US-owned Wake Island and was repulsed. Shortly thereafter, a relief force consisting of Task Force 11 (Admiral Frank Jack Fletcher, commanding, aboard USS
Astoria
), based around the USS
Saratoga
and the USS
Tangier
set out from Pearl Harbor. The
Tangier
was a seaplane carrier, but had embarked the 4th Marine Defense Batallion as well as a vast amount of ammunition for the besieged island garrison. The
Saratoga
carried her air wing and VMF-221, a Marine fighter squadron, which was to reinforce Wake's VMF-211. As planned, TF11 would reach Wake Island on December 23th.
They never got there. American intelligence sources thought that there was at least one Japanese carrier in the area, and possibly two. Early on December 21st, planes from the IJN carriers
Soryu
and
Hiryu
, detached from the Pearl Harbor raiding force, appeared over the island. While opinions back at Pearl were mixed, acting Commander-in-Chief, Pacific Fleet (CINCPAC) Admiral William Pye, thought the risks too high and cancelled the reinforcement mission.
There was quite a bit of anger over this among the ships and crew of the US Navy. The unofficial war diary for "Fighting Six" (VF-6) aboard the USS
Enterprise
, providing distant cover for TF11, reads "Everyone seems to feel that it's the war between two yellow races." On board the
Saratoga
, the bridge crew reportedly was so angry that Rear Admiral Aubrey Fitch was forced to leave the bridge so he couldn't hear the near-mutinous talk. Her commanding officer, Captain Douglas, nearly begged Fitch to contact Fletcher on the
Astoria
to ask for permission to raid Wake.
But What If....
more...
Posted by: Wonderduck at 11:40 PM | Comments (3) | Add Comment
Post contains 2208 words, total size 16 kb.
December 15, 2010
Whoopsie!
I had intended to post Number Two in the "Wonderduck's Favorite Anime Series Of All Time" series, but... um... instead of just taking screenshots, I wound up watching the show instead.
Whoopsie.
As it is, I no longer have the time to get the post finished before I have to go to sleep... it's Finals/Buyback week at the Duck U. Bookstore, and that means we're pulling-out-our-hair-busy, from the moment we walk in to the moment we close, plus two hours after. So tired.
So the WFASOAT:NT will be up on Thursday evening... thank you for your patience.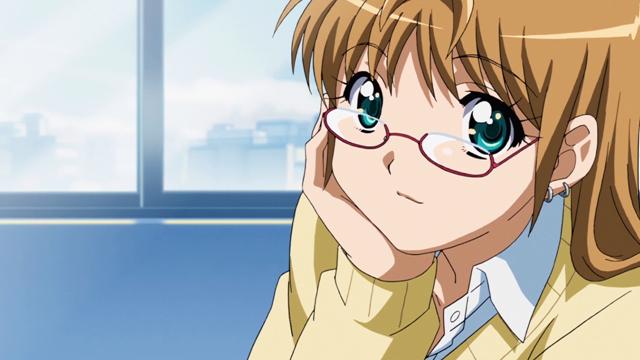 Picture completely unrelated
Posted by: Wonderduck at 10:05 PM | Comments (4) | Add Comment
Post contains 101 words, total size 1 kb.
December 07, 2010
69 Years On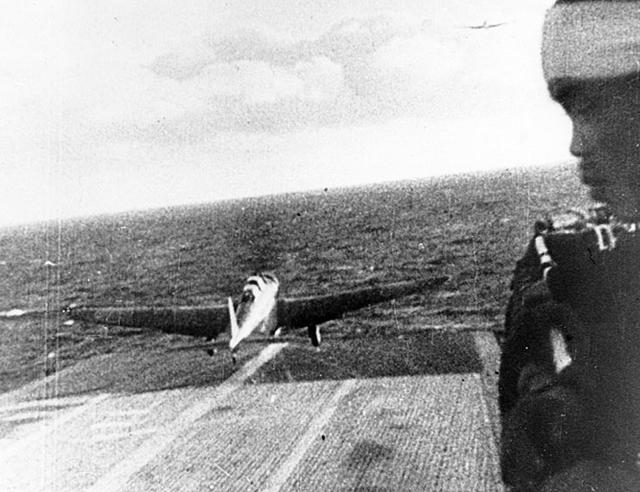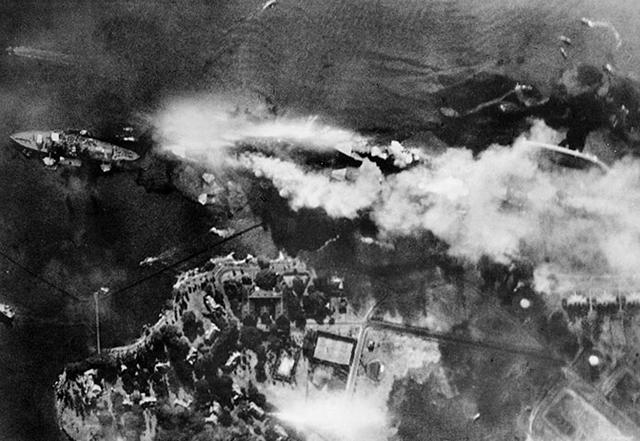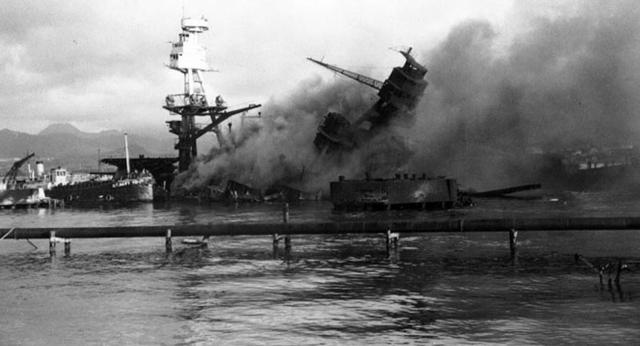 "To the Memory of the Gallant Men Here Entombed and their shipmates who gave their lives in action on December 7, 1941, on the U.S.S. Arizona."

Posted by: Wonderduck at 06:55 PM | No Comments | Add Comment
Post contains 29 words, total size 1 kb.
December 05, 2010
Silly Car Tricks
Dingle arm?
The best car mod ever.
"Nothing like Verdi's

Requiem

. Three minutes, bish bash bosh, big smile on your face. The end."
"I'm going to BLARGLELARGLELARGLE*cough*."
"That's why they call it a control tire."
Posted by: Wonderduck at 02:54 AM | Comments (3) | Add Comment
Post contains 38 words, total size 1 kb.
December 04, 2010
REAL First Snow!
In contrast to the dusting we had a couple days ago, last night Duckford was hit by a
real
snowfall. No totals yet, but the predictions were for 4"-8". My guess is that we probably had five inches, at least around Pond Central. It's not a wet, heavy snow, which is nice. Slippery, though. Last night around 1130pm, I was returning from a pleasant evening of conversation with Dr John, who is the father of reader-and-occasional-commenter Vaucaunson's Duck. At one point I was stuck behind an idiot who didn't know how to climb a slightly steep grade in a rear-wheel drive car... at least, I was stuck behind him until he fishtailed himself into a curb. *shakes head* Right up until he clonked the curb his rear tires were a blur. Obviously the driver was a believer in the Jeremy Clarkson method: "MORE POWER!!!" Idiot.
Yup, it's winter.
Posted by: Wonderduck at 11:13 AM | Comments (2) | Add Comment
Post contains 151 words, total size 1 kb.
December 02, 2010
For Sale, Slightly Used
As the DuckMobile is pushing 15 years of age, I've been looking for a replacement. This involves a lot of head-shaking on my part as I can't really afford anything these days, but occasionally there's a "For Sale" ad that's hard to ignore... to whit:
MUST GO, ALL OFFERS CONSIDERED!
30 years old, needs work but in decent shape. Good mileage. In stock.
It's British, too. Well, can't hurt to look...
more...
Posted by: Wonderduck at 10:04 PM | Comments (13) | Add Comment
Post contains 244 words, total size 2 kb.
61kb generated in CPU 0.0179, elapsed 0.1173 seconds.
50 queries taking 0.1042 seconds, 315 records returned.
Powered by Minx 1.1.6c-pink.