May 31, 2015
Weekender
This is going to sound strange coming from a person who has a sub-optimal employment status, but I took the weekend off.
This is not as far-fetched as it seems. Normally my days are colored by an underlying tinge of horror and a growing hint of desperation as I dig deeper and deeper for a job, watch a bank account dwindle away, AND attempt to do something...
anything
... to keep myself from noticing my growing feeling of failure. It's affecting everything I do from the moment I wake up to the point I finally pack it in for the night, which is really most likely to be early enough to hear the birds chirping in the impending sunrise. So to do myself a favor, I allowed myself a holiday from all that.
I got a haircut for the first time in six months. It may be normal for some people to have their hair long enough to touch the underside of their nose, but not for me. It was the longest its been since that horrible welding accident in grad school. I spent three hours doing about 40 pounds of laundry... it took up one triple-load and two double-load washers... and I didn't care about the time because I had a book with me. When I finished that, I listened to a bunch of
techno-swing
and
modern throwback
music (...and thanks to
my brother in feathers
for the
Caro Emerald
!) at a volume guaranteed to annoy my upstairs neighbors had they been home as a cold rain pelted down outside. Eventually, I went to sleep. Today was spent watching the replay of the
Blackhawks' victory
over Anaheim to go back to the Stanley Cup Finals, and might I just say that whoever it was that came up with the idea of using
an entire hockey rink as a projection screen
, they were taking their genius pills that day. And then I took a nap. And here we are.
I know this would be pretty much normal, every day stuff for most people. I count it as a triumph that I made it through the weekend without fearing what the world thinks of me... or, more correctly, not caring. I'll be back to my abnormal norms on Monday I suspect, but for a couple of days there, I almost felt like a regular part of humanity.
Posted by: Wonderduck at 09:53 PM | Comments (4) | Add Comment
Post contains 396 words, total size 3 kb.
May 27, 2015
From The People Who Brought You "Waffle Falling Over"...
...comes "Pickled herring sliding down a cut straw attached to a half potato."
It's not as dramatic as "Waffle". Can't fault the effort, however.
Posted by: Wonderduck at 10:59 PM | No Comments | Add Comment
Post contains 33 words, total size 1 kb.
May 14, 2015
Loss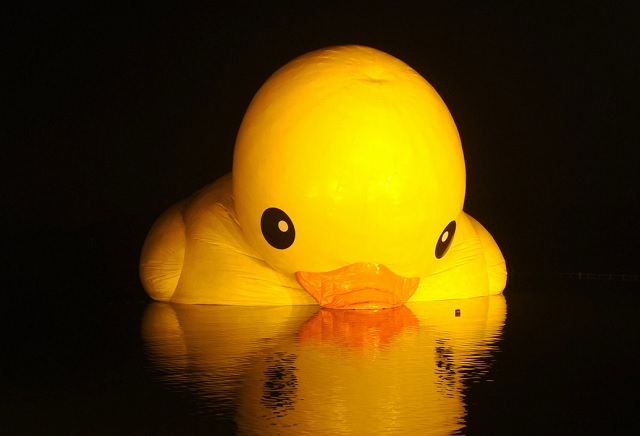 That just says it all, doesn't it?
I'm sorry. I'm trying, I really am.
Posted by: Wonderduck at 08:14 PM | No Comments | Add Comment
Post contains 15 words, total size 1 kb.
28kb generated in CPU 0.0399, elapsed 0.3813 seconds.
45 queries taking 0.3602 seconds, 281 records returned.
Powered by Minx 1.1.6c-pink.