May 29, 2016
I'm Back Up
315pm on Sunday, and I'm back online for the first time since Thursday morning. The apartment complex's tame internet technician actually had to venture out into sunlight and pay a visit to Pond Central, where he was quite impressed by a recent KanColle figurine acquisition. Once here, he took one look at my computer corner, realized I knew what the hell I was talking about, and went into the mechanical room to examine how the wiring is connected to my place. At which point, he discovered that it was screwed up, and quite possibly had been since the day broadband internet was introduced to the apartment complex.
At which point, he did something relatively unheard of...
he fixed the problem
. And, if he described what he did correctly, he fixed it in a way that would require actual manual effort to have it go bad again. So yeah, there's that wrapped.
I'm not going to bother with a Monaco Quals recap... what's the point, since the race is already over? I should still get the F1Update! up tonight, though. Fun race, that. So yeah, I'm thinkin' I'm back!
Posted by: Wonderduck at 02:29 PM | Comments (5) | Add Comment
Post contains 191 words, total size 1 kb.
May 17, 2016
One Shining Star In A Vast Dark Painful Universe
That rather... florid... headline actually describes the past few days around Pond Central. Monday morning, I woke up with a notamigraine. That is, a headache that isn't a migraine but will do until the real thing rolls around. You know the type: bad enough to make you pluck out
one
eyeball, but not bad enough to get 'em both.
Despite this, in a shining example of work ethic, ignoring of pain, and stupidity, I dragged myself into work. As soon as I walked into the office, however, I told my boss what was going on in my skull, sat down at my desk, and got to work. A note: staring at small text on a bright computer monitor is NOT something you want to do when you have a notamigraine. Despite this, I was able to get some claims done. Slowly, yes, but they were getting done. Then came the bi-weekly payroll form distribution. See, with this we find out just exactly how much our next check will be, and how it breaks down per claim type. This particular distribution was important because it had the updated "Quality Numbers" on it.
Basically these show just how accurate you've been in the past few months... the better your accuracy, the higher you get paid per claim. They're based on a rolling three-month average... and I had a fairly damaging error on Month One. However, with the new Numbers, Month One fell off and the new month's numbers took its place. Normally, I could figure out what that was going to do to my Accuracy average, but for two things. One, I had an error in the new month, and Two, my brain hurt. However, the error wasn't a financial mistake, but a procedural... I did the right thing, but did it in a way that wasn't Correct. Tshc, whatever. So my sheet was handed to me and...
...I'm now making as much per claim as it's possible to make. To say I was excited would be an overstatement. Yes,
over
statement: I was in too much discomfort to be happy. In fact, I only lasted another hour or so after that before I gave up and went home. At which point I napped, woke up for a short time, napped again, woke up again (and still had the notamigraine), then went to bed for the night.
This morning, I woke up with a headache. Not
THE
headache, just
A
headache. Thus relieved of my burden from the previous day, I went into work with a lilt in my voice and a kick in my step. This lasted all the way up until the instant I clocked in, at which point the "message" light popped on my computer screen: one of the claims I had one a week or two back had been audited and found to have an error. A financial error. A not insignificant financial error. Which I'll see in a couple of months.
Dammit. Then the rest of the day was filled with frustrating claim after frustrating claim, and when I got home? The internet was down. YAY! Oh, and that headache is still persistent. Gah.
Posted by: Wonderduck at 09:36 PM | Comments (5) | Add Comment
Post contains 535 words, total size 4 kb.
May 09, 2016
Placeholder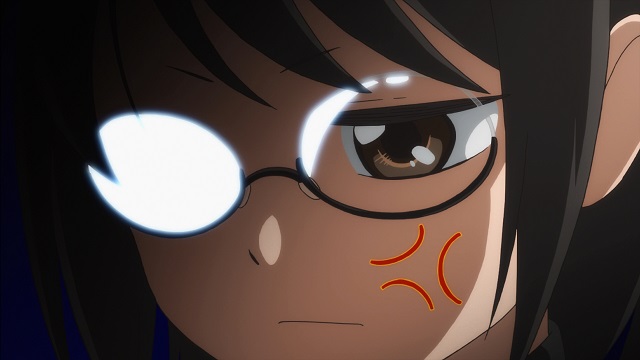 It's Monday. Again.
Posted by: Wonderduck at 07:19 AM | No Comments | Add Comment
Post contains 4 words, total size 1 kb.
34kb generated in CPU 0.0133, elapsed 0.211 seconds.
46 queries taking 0.2012 seconds, 287 records returned.
Powered by Minx 1.1.6c-pink.