December 31, 2012
So Long 2012, Here Comes 2013!
So 2012 saunters its way into the annals of history, leaving 314 posts here at The Pond behind. It's been a busy year, but has it been a good one? Let's take a look, shall we?
There's been two big events on the personal front. Back in February,
I was promoted to run the Duck U Bookstore
. The financial boost of that was huge, but the added stress made it difficult for the other event to occur. In December,
I hit the one year point
of my
ongoing struggle against smoking
. There were other things, of course, but those were the big ones.
Oh
, and I
played
a lot of
Skyrim
.
In the
world of anime
, this year started with the long-awaited release of... a game? Not just any game, but
Katawa Shoujo
, a visual novel made by amateurs that beat the odds and turned out to be pretty darn good. I'm doing one major episodic writeup of a series every year, and 2012's turned out to be the zombie romp
High School Of The Dead.
While the writeup might not have been quite as fun as 2011's
Rio Rainbow Gate!
, that's merely because HSotD was a better show, and therefore not as easy to make fun of. Here's the link to
the first writeup
, then
Ep02
,
Ep03
,
Ep04
,
Ep05
,
Ep06
,
Ep07
,
Ep08
,
Ep09
,
Ep10
,
Ep11
, and
the finale
. Except, god help us, there was
a truly atrocious OVA
as well. Showing more intestinal fortitude than I expected from myself, I finished it up, then barely blogged about anime again... until I started another series! This time, the foodfighting anime
Ben-To
was the lucky recipient of my writeup blessings. It's been slow going, just because life keeps getting in the way, but here's
the first episode writeup
, then
Ep02
,
Ep03
and
Ep04
. The
10th anniversary of the broadcast of my favorite anime,

Azumanga Daioh
, came and went without mention by anybody but me.
This season was the longest in
Formula 1
history, which meant there was an awful lot of blogginating involved. The first seven races saw seven different winners:
Jenson Button
,
HWMNBN
,
Nico Rosberg
,
Seb Vettel
,
Pastor Maldonado
,
Mark Webber
, and
Lewis Hamilton
. When HWMNBN became the first two-time winner of the season, he took a big lead in the Driver's Championship, one that was slowly whittled away over the rest of the season;
Seb Vettel won his third championship in a row at Brazil
, but only by three points. Along the way, we saw
Kimi Raikkonen win at Abu Dhabi
after having been retired from the sport for three years. We also saw the return of F1 to America, with
the United States Grand Prix in Austin
. Unsurprisingly, I was somewhat excited by this and covered it heavily. Just in that week, there was the
F1 on SPEED!
entry,
1st Practice Liveblogging
,
P2 not-Liveblogged
,
P3 Liveblogged
, and I
semi-liveblogged Quals
, all above and beyond the race itself.
Then the swag arrived
, courtesy of the head of Duck U food services who worked the race. The final race turned out to be
the final time we'd see a number of things
, Slappy Schumacher amongst them. Really, it was a great season, the only disappointment being that Seb Vettel won the championship. With seven winners in seven races, it seriously looked like we have four or five legit contenders... and in the end all we got was more of the same.
Finally, the
Military History
category got a small amount of good writing, and a bunch of Mystery Ships.
The fifth installment of the What If...? concept
looked at the potential effects of an attack on the Gatun Locks by the Japanese. I introduced my readers to
The Shelf
, and a comment by reader CXT led directly to me acquiring
the

ne plus ultra

of military reference books
.
Midway Day
came and went, and just a few days ago I delved down into WWI for an article on the
SMS

Seeadler
.
Not a bad year. Thanks go out to everybody who has decided to spend some time here at The Pond; without you, this place wouldn't be anywhere
near
as much fun. Now let's all put on silly hats and bring in 2013!
Posted by: Wonderduck at 01:20 PM | No Comments | Add Comment
Post contains 709 words, total size 8 kb.
December 29, 2012
Nightmares And Sleeplessness
It's three-thirty in the morning and I can't go back to sleep. I woke up about a half-hour ago, a nightmare still fresh in my mind... and it was a very discouraging nightmare it was indeed.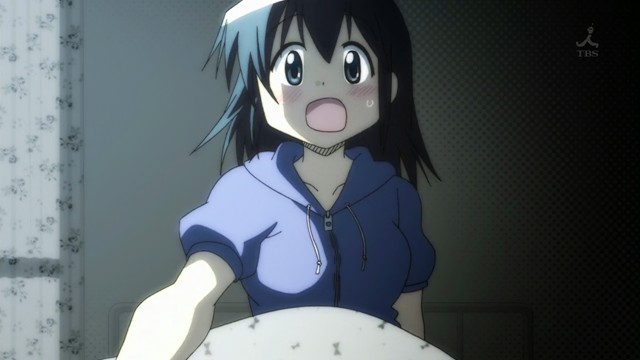 I was sitting at my desk in the back room of the Duck U Bookstore, doing something involving paperwork and computers. This is also known as "80% of my job", by the way. So there I was, and it was clearly before the store opened. This makes sense, as that's the situation we've had this week with our noon-to-four holiday schedule, and I've been going in at 10am. Anyway, I'm sitting at my desk, shuffling woodpulp and electrons, alone in the store... and someone says "hello? Hello?" I poke my head around the dividing wall, and...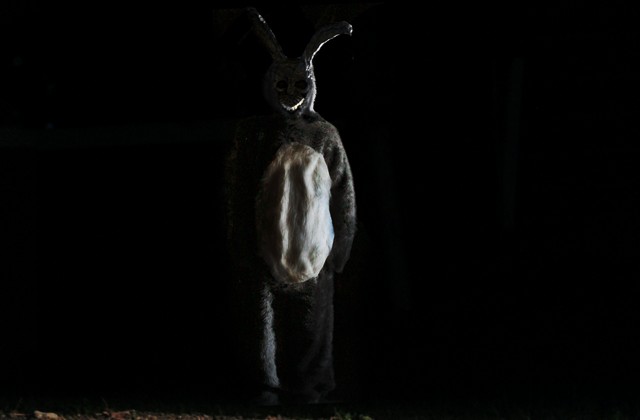 ...there's a guy standing there with his son. He's clearly just dropped off a number of boxes, like he's FedEx or something, Of course, I'm wondering just what in the world he's doing in the store, since the lights are all off, the store is closed and won't be open for a couple of hours. "Delivering those boxes, and the key is in the door." Hearing this, I reach down for the carabiner keychain I always carry on my beltloop when I'm at the Duck U Bookstore, and...
...it's not there. I look, and it's in the big sliding glass door, and I have no idea how long it's been there. And that's when I woke up, terrified and sweating and swearing. *shaking head* I'm glad I've got the next four days off for the New Years holiday... work dreams are never a good sign.
But now I'm awake at three-fifty-one on a Saturday morning, and knowing myself, I won't be able to go back to sleep for a while. This is the point where I lean back, give a deep sorrowful sigh, and do something like read a book or whatever, so I'm going to do that, I think. Here's a
Skyrim
cow to keep you busy for a while.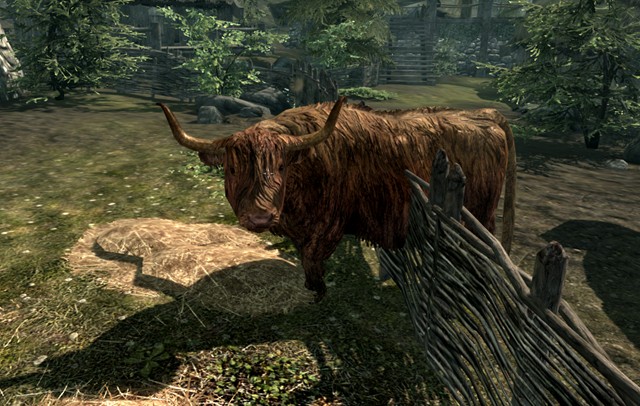 There's something about this picture that makes me laugh... or, at this moment, give a small tired smile because it's 401am and it's too darn early for me to laugh out loud. Yes, it's nearly bisected by a fence, but that's not the "something". I think it's more the look on its face. I'm talking about the look on a digital cow's face at four-twenty-seven in the morning. I really need to be back in bed. I'm gonna give that a shot.
Posted by: Wonderduck at 04:27 AM | Comments (5) | Add Comment
Post contains 428 words, total size 3 kb.
December 22, 2012
Saturday Night Tunage XVI: The Christmas Edition
Hello, everybody! DJ Wonderduck has returned with a special holiday-themed edition of the world's famous SATURDAY NIGHT TUNAGE!
Okay, locally famous. Locally known? Not despised within the confines of this blog? Whatever. It's a whole post of the few Christmas tunes I can stand to hear after having to hear them over and Over and OVER at the Duck U Bookstore... and no schmaltz, either! Let's get right into the musicing!
more...
Posted by: Wonderduck at 10:32 PM | Comments (1) | Add Comment
Post contains 936 words, total size 7 kb.
December 08, 2012
That Wasn't So Hard...
As the long-time readers amongst you may remember, a year ago today
I had a tooth pulled
. The extraction was nice and easy, it was the recovery that
didn't go
all
that well
. "Great, Wonderduck," I hear you saying which is weird since I'm alone in Pond Central, "but what does that have to do with the price of tea in China?" Which is approximately 1.5 yuan/gram, by the way.
Well, nothing. Except tangentially, because something else happened one year ago today. One year ago today was the last time I had a cigarette. It was surprisingly easy to quit, to be honest. It only took about six months for the urge to kill everybody I laid eyes on to fade.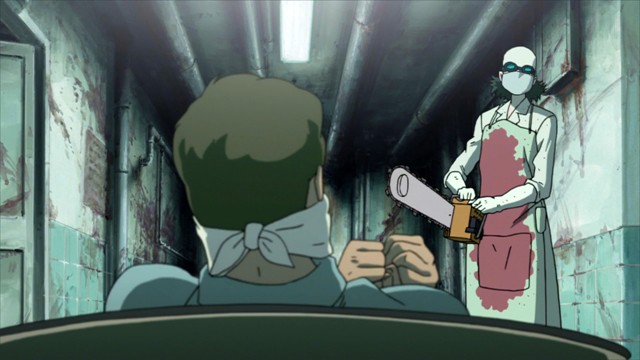 However, this past Friday afternoon proved to be the toughest test of my anti-smoking resolve, and it happened completely by accident. I was just standing outside the Duck U Bookstore, enjoying the crisp and cool December air, when one of my friends joined me. We discussed football, as we always do, and she casually lit up a smoke.
Oh my, but it smelled goooooooooood. So good, in fact, I had to leave immediately. For a half-hour or so, it took everything I had NOT to go back outside and light one up myself... the worst urge I've had in
months
. But I didn't. It was close, but I didn't. Yay me.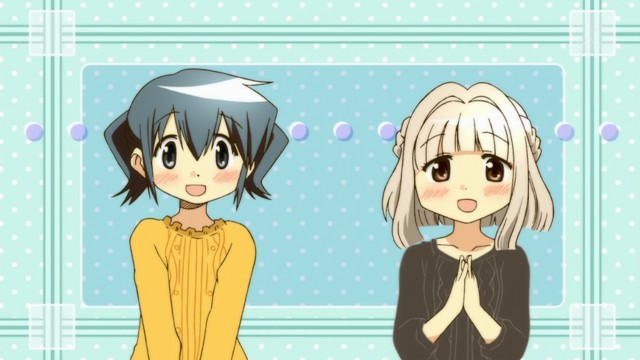 One year down, the rest of my life to go.
Posted by: Wonderduck at 07:48 PM | Comments (5) | Add Comment
Post contains 246 words, total size 2 kb.
December 05, 2012
R.I.P. (In 5/4 Time)
After 91 years of insane time signatures, legendary jazz musician Dave Brubeck took five today.
He wasn't the first jazz artist I was a fan of. Heck, he wasn't even the second or third, and to be honest, while I loved "Take Five", both the single and the album, I thought he was a gimmick. "Oh, hey, watch me play songs in a completely bizarre time that nobody other than beatniks and jazz critics can comprehend."
If you needed proof that I was an idiot when I was young, too, there you go. Yeah, he could follow beats that would make strong musicians weak and weak musicians want to be somewhere else in a hurry, but on top of that was always a masterful melody.
It's hard to believe that "Take Five" hit #25 on the Billboard Top 100 in 1961. Times have changed so much... musical talent isn't much appreciated anymore. But I'll tell you this: guitar god Chet Atkins decided to take a shot at the song and declared it the most difficult piece of music he'd ever played.
...and the most entertaining.
Dave Brubeck. He was an artist, a pioneer.
He'll be missed.
Posted by: Wonderduck at 07:03 PM | Comments (2) | Add Comment
Post contains 200 words, total size 1 kb.
December 04, 2012
Bad Timing, I Guess
I have an ick. I've had this particular ick since last Thursday, and it just will not go away. It's the worst type of ick, in that it's a non-specific ick which just makes me feel icky. Gatorade is my friend right now, that and generic tylenol. About half of the building the Duck U Bookstore has the same non-specific ick, and is probably about to start a round of ping-pong with the other half. Just in time for Finals week to begin in a few days, and you know what that means! If it's Finals week, that means it's BUYBACK WEEK AT THE DUCK U BOOKSTORE YAYYYYYYYY!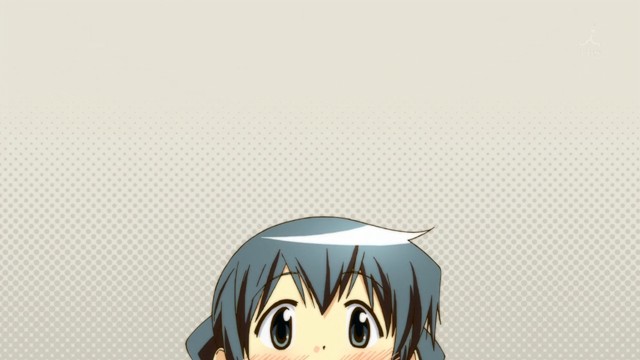 Posting might be a
little
bit light for a while whilst I deickify myself.
Posted by: Wonderduck at 11:41 PM | Comments (1) | Add Comment
Post contains 126 words, total size 1 kb.
December 01, 2012
It's A Streetlight!
There are times where I'll just get remarkably lucky when I point my camera at things. Like this:
click pic for embiggenation

There is no photomanipulation of any sort involved, other than reducing the size to fit The Pond's formatting. This is exactly how it came out of the camera. Go ahead, try and figure out what it is. Good luck at that!
UPDATE
: Here's the great reveal...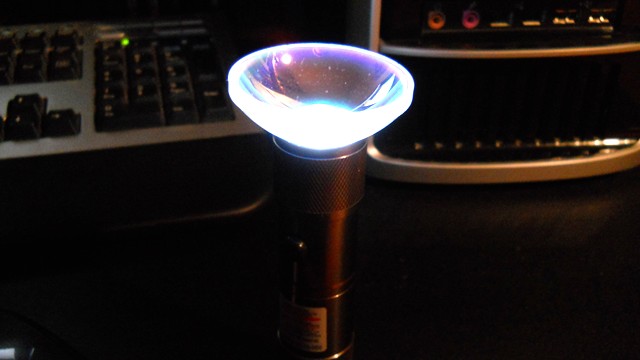 It's the reflector from a non-functional
Infocus LitePro 550
projector, sitting on an eight-LED flashlight.
Posted by: Wonderduck at 09:08 PM | Comments (8) | Add Comment
Post contains 86 words, total size 1 kb.
53kb generated in CPU 0.0266, elapsed 0.3708 seconds.
50 queries taking 0.3518 seconds, 307 records returned.
Powered by Minx 1.1.6c-pink.