August 24, 2010
USS Shaw
Like the USS
Hammann
, there was nothing particular special about the USS
Shaw
(DD-373). Just one destroyer in a fleet with dozens similar to her, really.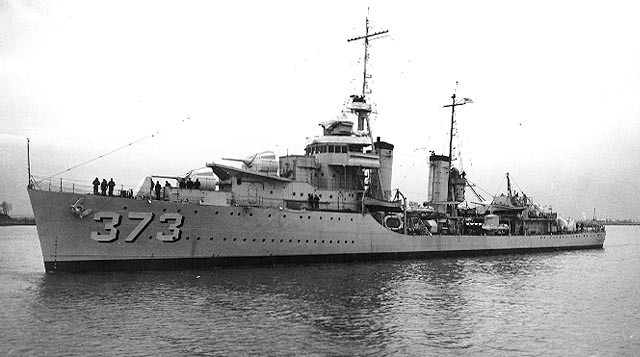 Laid down in 1934 as the tenth of the
Mahan
-class of destroyers, she weighed in around 1500 tons. Armed with five 5"/38 guns and a whopping 12 torpedo tubes, there was no question that she was quite able to fight other ships her size, and with a top speed of 35kts she could outrun many of the ships she couldn't stand toe-to-toe with. None of these numbers, however, made her different than any other destroyer in the US Navy. She joined the Pacific fleet in 1940 after her shakedown cruise, training and overhaul. In November of 1941, she found herself at Pearl Harbor, in a floating drydock for the sort of repairs that any ship needs after a while.
It wasn't until December 7th, 1941 that she became famous, thanks to one picture. The
Shaw
, hit by three bombs probably meant for the USS
Nevada
, was set ablaze. While the crew attempted to extinguish the fires, it was quickly realized that the attempt was doomed to failure and abandon ship was called at 0925. Five minutes later, her forward magazines exploded.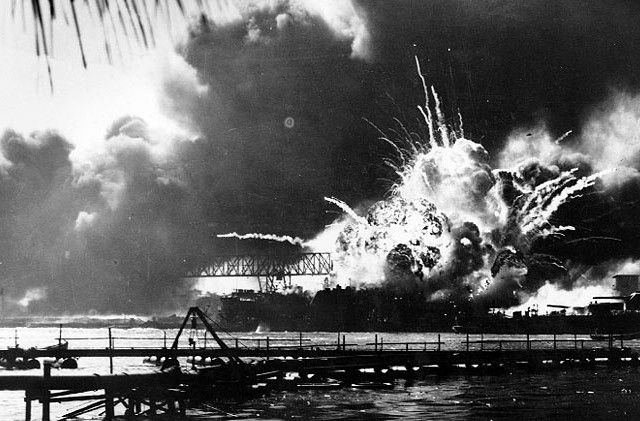 After seeing this photograph, one could be excused for thinking that the
Shaw
was destroyed, in much the same way as the USS
Arizona
. Indeed, for some 30 years I just assumed that was the case. In fact, it wasn't.
The explosion severed the
Shaw
's bow completely and to be honest, fairly neatly... at least as far as that sort of thing goes. It also sank the floating drydock she was in (
YFD-2
, in case you were wondering), which went a long way towards extinguishing her fires.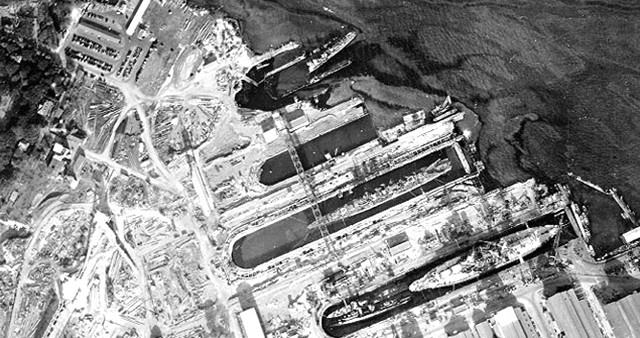 If you'll direct your attention towards the top of this picture, you'll see just how dramatically she was truncated... as if an axe amputated everything forward of her bridge structure. If you look at the bottom of the picture, you'll see the
Cassin
and the
Downes
just forward of the battleship
Pennsylvania
. In fact,
the sole Pearl Harbor survivor I've met
served on the
Downes
. But I digress.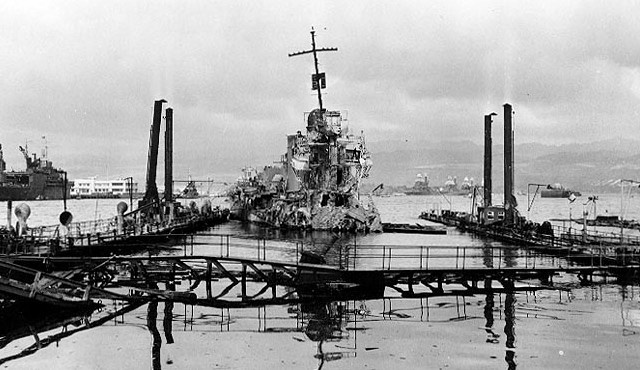 Someone had the bright idea that the
Shaw
, bifurcated though she was, could be repaired. Refloated, fitted with a wooden bow and fixed up enough to be able to sail on her own, she steamed off to San Francisco. There, she was "
placed under the anchor
" and refit with a replacement bow.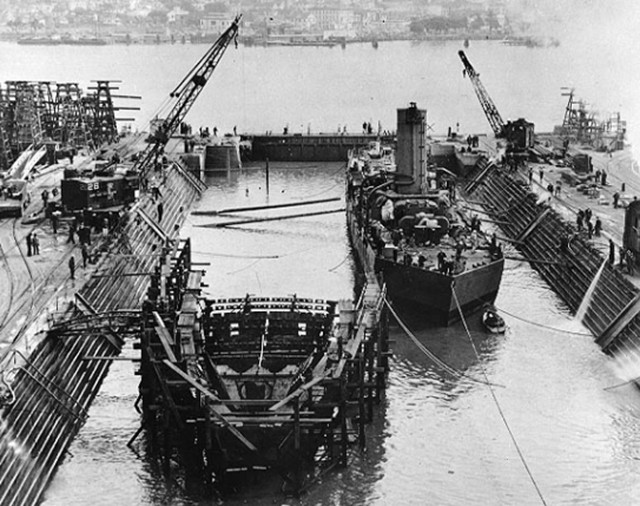 By the end of August, 1942, 68 years ago, the USS
Shaw
returned to Pearl Harbor, a ship whole again. She served through the rest of the war in the Pacific, making her presence felt at Guadalcanal, Cape Gloucester, Saipan, and Luzon. She was decommissioned on October 2nd, 1945 and stricken from the Navy List two days later. She was scrapped in 1946, ending what could only be called an
eventful
life.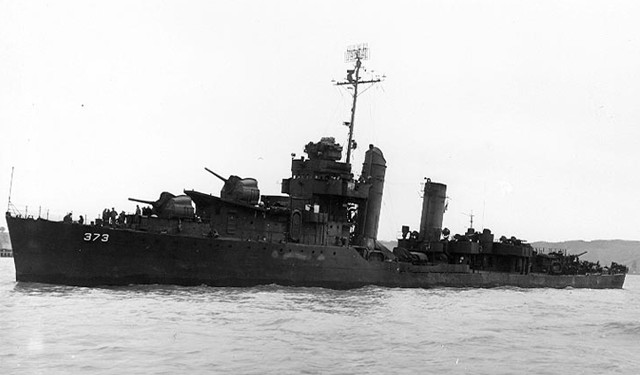 Again, congrats to flatdarkmars for being the first to guess the
Shaw
's identity. Per his request, there will be another mystery coming soon!
Posted by: Wonderduck at 09:49 PM | Comments (2) | Add Comment
Post contains 514 words, total size 5 kb.
1
At that point in the war, they were willing to jump through hoops to save any hull that could be saved, just because they were desperately short.
A ship damaged that badly in 1944 they would have written off in an instant. But by that point brand new destroyers were pouring off the blocks in the US at a rate of dozens per month.
Posted by: Steven Den Beste at August 24, 2010 11:38 PM (+rSRq)
2
The US probably also still had the drydock capacity to do the installation and repairs at that time. In 1944, US drydocks would have been crowded to capacity both with American and Allied ships needing overhaul and repairs.
Of course, we are talking about a US that in 1941, before it entered the war, laid down 85 destroyers, taking an average of 6 months to complete each one (And depending on which yard you are talking about, a destroyer would be completed in 4 months.). That is slightly under half the destroyers built by Japan between 1921 and 1945.
What really mystifies me is why Cassin and Downes had their machinery reused in new hulls. I can understand reusing the reduction gears, but the rest of the engineering plant would not have been identical to what the likely hulls would have been designed for.
C.T.
Posted by: cxt217 at August 25, 2010 10:57 AM (f834w)
Comments are disabled. Post is locked.
27kb generated in CPU 0.0129, elapsed 0.2347 seconds.
47 queries taking 0.227 seconds, 278 records returned.
Powered by Minx 1.1.6c-pink.