March 28, 2008
It's Baseball Season (almost)
Baseball starts on Monday. No, I don't count the Red Sox/A's games in Tokyo, or the Braves/Nationals game on Sunday, the first game of the season SHOULD be the Reds at home against whomever their opponent is.
My Fantasy Baseball League, however, has its annual player auction at 830am on Saturday... which is why this is a short post, because I've gotta get back to researching the 6th inning left-handed specialist pitchers...
Posted by: Wonderduck at 09:57 PM | Comments (3) | Add Comment
Post contains 76 words, total size 1 kb.
March 27, 2008
A Legend Passes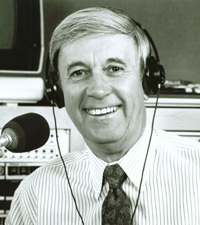 Wally Phillips 1925-2008

The Pond is in mourning right now, as the news of the death of
Wally Phillips
hits home. If you lived in the Midwest in the '70s or '80s, or you've worked in the radio business, you know who Wally was: the most popular morning drive host of all time.
Get this, Pond Readers... Wally Phillips was the morning host of Chicago's WGN-AM (720 on your dial) from 1965 to 1986. During that time, WGN's morning show was not only #1 in the
Arbitron
ratings (Arbitron is the
Nielsen
of radio), but was
far and away
the highest-rated show in Chicago, at times garnering HALF OF THE MARKET. His successors, Bob Collins (from 1986 until his death in a small plane crash in 2000) and Spike O'Dell (2000-present), have just carried on with the immense ratings.
But that was just in Chicago and the suburbs! WGN-AM is a 50KW station, and can be heard in 38 States and Canada.
In a business where five years is a long time, and 10 years is forever, 21 years is eternity. 21 years on the top of the ratings sheet is unheard of... but Wally did it in one of the largest markets in the country. He's often called the father of talk radio, though that might be stretching things a tad... certainly he was one of the originators of the genre. If you listen to a call-in radio show, you're hearing things that Wally pioneered.
He was elected to the
Radio Hall of Fame
in 1993. One of the quickest of wits ever on the radio, he died, ironically, of complications of Alzheimer's Disease.
You'll be missed, Wally.
Posted by: Wonderduck at 07:51 PM | No Comments | Add Comment
Post contains 282 words, total size 2 kb.
March 15, 2008
Beware The Ides Of March!
What, you thought I'd have guys in togas stabbing each other instead?
Posted by: Wonderduck at 03:59 PM | No Comments | Add Comment
Post contains 17 words, total size 1 kb.
March 14, 2008
All's Well: Toof Update.
First off, forgive any typographicasl errors that my be contained herein, but the vicodin is kcikin' my arse and I'm for bed as soon as this post is done.
The toof extraction went smoothly, took the usual amount of time, and has been accompanied by a remarkable small amount of pain. There's been some, of course, but the vicodin has ruthlessly stomped that into submission for me. It's making my fingers move not entirely as I will them, however, as well as making me extremely groggy. "DOn't operate power tools or heavy machinery" indeed.
I DID get to watch Aussie Quals, but I'll be rewatching it Saturday afternoon so I can actually comprehend what I was seeing (the vicodin was really overstepping it's boundaries). Again, I'm not sure if there'llbe a post on the quals session, or if it'll blend into the F1 UPDATE!.
Short version: Hamilton (McLaren) and Kubica (BMW) are the front row, Heikki (McLaren) is 3rd, Massa (Ferrari) is 4th. Raikkonen is SIXTEENTH after a mechanical failure on the circuit prevented him from makign the pitlane. He had made it to Q2, but because he couldn't coax his car back into the pit area after the failure, he wasn't allowed to continue (the failure having occurred on track by the definition of tte term. If he had managed to roll about 15 more feet, no problems other than the breakdown). Sebastian Vettel has given Toro Rosso their first Dry-weather Q3 ever. SeaBass didn't make it to Q2, which wasn't a suprise to me... first race, after all.
SuperAguri was 20 and 22, which is poor, but considering that they weren't even sure they'd be racing at all until about Tuesday, it's not bad at all.
Okay, The Duck is going to bed. Thaks, everybody!
Posted by: Wonderduck at 11:55 PM | No Comments | Add Comment
Post contains 301 words, total size 2 kb.
March 09, 2008
Mee.Nu Problems
Earlier today, mee.nu, the domain for a good many blogs (including
Chizumatic
and
Brickmuppet
), was having problems being 'located', if you will, by the internet as a whole. If you tried to visit those sites, you received a message stating "this domain is registered and maintained by one of our customers".
Pixy Misa
, the great guru of mee.nu (and the charter member of The Order of The Honorary Duck), got the problem resolved very quickly; impressive, since he's in Australia and the problem was occurring around 9am Pond Time.
Unfortunately, the problem seems to have returned. So if you've been having problems getting to any of those sites, that's what's going on. Don't panic, they'll be back soon.
(Pixy tells me that The Pond is maintained on one of the same servers as those carrying .mee.nu sites, but since I'm a carryover from the .mu.nu days, I'm not affected.)
Posted by: Wonderduck at 12:09 AM | No Comments | Add Comment
Post contains 151 words, total size 1 kb.
March 05, 2008
The Ick Is Back... d*mm*t.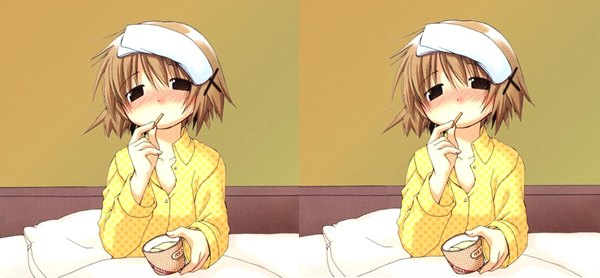 Sick Yuno FTW x2!

Remember a couple of weeks ago when I had a cough? It's back. The difference now, though, is that I know what it ISN'T:
It isn't a flu (did you know they've got a test for that now? They stick a q-tip up your nose then do something with it and then they know if you've got the flu... miracles never cease!), it's not pneumonia, it's not whooping
crane
cough,
it's not a toomah
, which means it's probably a virus. And that, ladies and gentlemen (and my regular readers) means...
...there's nothing they can do for me, except try to keep the cough from expelling my lungs from my chest and out my mouth. Whee.
That
Aria
post I was talking about is still in the works; it'll get up eventually. For now, though, I'm going to bed.
Posted by: Wonderduck at 05:54 PM | No Comments | Add Comment
Post contains 147 words, total size 1 kb.
March 04, 2008
Gary Gygax Has Failed His Saving Throw.
Gary Gygax, the creator of Dungeons & Dragons, and one of the founders of TSR Games (and the Dungeon Hobby Shop),
passed away today
.
I can't even begin to tell you how many hours I spent in Vaucaunson's Duck's basement, playing D&D with the group (John, The Other John, Paul, David, Jeff, and The Other Jeff)... many, many,
many
nights worth, that's for sure. Lord only knows how many cans o' coke met their ends at our hands, or how many dice rolled across the table (and we never reached 4th level, either...).
I suspect that many of my readers have similar stories; the guy was a legend in the years before computer gaming took over, and has only grown in stature since, even after being shoved out of the game by TSR going under and being acquired by Wizards of the Coast.
Vauc, I remember he tried to hire Dr John once upon a time... any thoughts for the crowd?
UPDATE:
Order Of The Stic

k pays tribute and does it right
.
Posted by: Wonderduck at 06:05 PM | Comments (4) | Add Comment
Post contains 179 words, total size 1 kb.
March 13, 2008
An Official Pond Announcement
(bumped to top)
I'm afraid I have some unhappy news to announce. The F1 UPDATE! crew will probably not be able to do a report for the upcoming Australian Grand Prix Qualifying sessions Friday night.
This past Sunday night I went to bed, but about five minutes after my head hit the pillow, the left side of my mouth felt like someone had shoved a white-hot knitting needle into it. It didn't stop until I figured out that it hurt only when I was laying down; I got about two hours of sleep sitting in an armchair.
I got into the dentist's office this morning, and she took one look at the x-ray and said "Yup, there's no chance of saving that one. Plus there's some swelling, too. If we let it stay in there, there's a good chance it'll REALLY start to hurt, and get infected to boot." A few minutes later, I got 'lucky': there was a cancellation in the oral surgeon's schedule for Friday, so they'll be able to get me in for an extraction under general anesthetic.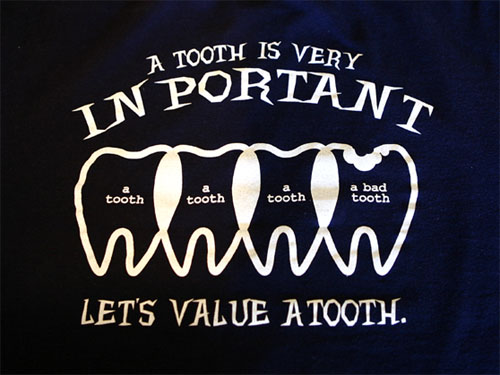 In some ways, that's great news. The tooth hasn't hurt since Sunday, but that side of my face has some slight amount of swelling, and has felt quite warm since Tuesday or so. Getting the damned thing out of my head can't do anything but help. Unfortunately, the extraction is late Friday afternoon, and I might not be recovered enough to watch the quals and write about them until, at the earliest, Saturday afternoon.
I suppose it's possible, sure, but given my past history with tooth extractions, I'm not betting on it. I WILL be here for the race, and there WILL be a F1 UPDATE! afterwards... assuming there's no difficulties with the surgery, of course.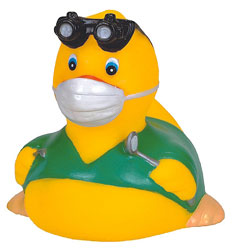 Posted by: Wonderduck at 08:45 PM | Comments (1) | Add Comment
Post contains 301 words, total size 2 kb.
41kb generated in CPU 0.0152, elapsed 0.3688 seconds.
47 queries taking 0.3589 seconds, 295 records returned.
Powered by Minx 1.1.6c-pink.