April 23, 2018
50
Today is April 23rd, the 113th day of the year. According to some numerologist,
the world will be coming to an end today
. Between that endpoint and the very first April 23rd, though it probably wasn't called that back then, a measurable percentage of all the human beings that ever existed were born on 4/23.
These people were athletes and admirals, poets and politicians, musicians and murderers, teachers and terrorists, rapscallions and royalty (though I may repeat myself), and any other pairings of first letters that you care to put together. Though all different, all are bound by the dint of being born on the 23rd day of April.
Though I've said it before, it bears repeating: nobody is more surprised than I.
Posted by: Wonderduck at 07:02 PM | No Comments | Add Comment
Post contains 168 words, total size 1 kb.
April 21, 2018
Catching Up With Wonderduck
It's been an awful week.
Out of the past seven days, Friday was probably the best. I slept up to my alarm clock going off, at which point I quickly reset it to give me an additional 45 minutes. I showered, got dressed, then sat at my computer until I was late for work, unwilling to go. Still, it was only going to be a half-day and then it'd be the weekend after I accomplished a couple of things. Buoyed by this optimistic thought, I headed to the Duckmobile.
It took me much too long to get into my car, involving a lot of pain and agonized epithets. The good news is that most of the leg pain has faded... the bad news is that only
most
of it has. My hip does not appear to be as swell as it used to be, meaning (among other things) that I can't swivel my leg all that well. Also, the act of "lifting" my leg is painful... the muscles in the upper leg contract, and it hurts. A lot. I've figured out that I can hook the handle of my cane under my shoe and lift it like a crane... that doesn't cause the muscles to hurt. Then it's just the "getting the leg into the car" part... and that, my friends, is where the agonized epithets came from. Still, I managed, drove to work, put in four hours there, and then began my errands.
First: a quart of oil into the car's engine. Easily done. Then gas up the car, then pick up my prescriptions. And then... renew my driver's license. Oh, and they had to give me a vision test, which means actually going to the DMV. So I cheated. Instead of going to the main office, which is always busy, I went to an outlying office which is mainly for CDL renewals. Was in and out in under a half-hour. Drove home, had some lunch, took a nap, woke up, did two hours of nothing, went back to bed.
I've come to one realization: I'm not a success. I'm unlikely to ever be what anybody would term a success. And that sucks. I let a single failure, though a big one, guide the rest of my life. What did my story about Friday have to do with this realization? Nothing, it was just a way to pad this post out to something more than 20 words. Gotta entertain the two or three readers I have left after all.
My birthday is Monday. I'll put up my usual birthday post, including the usual rocket test, make the usual jokes, then go to work, come home, stick a candle in some pudding, then call it a day. What would that day be like if I had succeeded that first time I majorly failed?
I don't know. I can't possibly know. It may not have been any different. It may have been totally different, with a wife, kids, maybe grandkids, all gathered to celebrate one of those big milestones in life. Or maybe the cast of some broadway play telling the audience that their lighting designer turned 50 that night, and 500 strangers would sing 'happy birthday' to me. Or maybe it wouldn't be at all... maybe I was accidentally trampled by a circus elephant at the age of 34 in that other existence. I don't know. I can't possibly know. What I do know is what it's going to be now.
Vanilla pudding, in case you're curious.
Posted by: Wonderduck at 04:38 PM | No Comments | Add Comment
Post contains 591 words, total size 4 kb.
April 16, 2018
Something's Bitten Me
Sometime during the day at work, I started to feel... not all that well. It happens, Mondays are like that in the office. But this was something different. I really felt crappy, like I'd been run over by a
small truck
or something. Maybe it was Fettuccine in white sauce with chicken and broccoli, where all three ingredients tasted the same, that I had from Saturday catching up with me. Or Sunday's meatloaf. Or the (fresh) vending machine ham samitch I had for lunch today. Or maybe it was none of those things.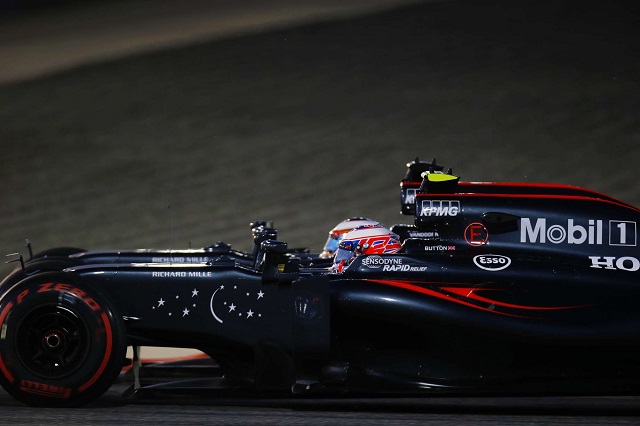 Whatever. I felt poorly. I
still
feel poorly. I am going to bed. When I wake up, I will either start the F1U! for China, or I won't. We'll see how it goes. Sorry everybody.
Posted by: Wonderduck at 06:33 PM | No Comments | Add Comment
Post contains 131 words, total size 1 kb.
April 13, 2018
Yuri's Night After
It's a sign of my impending dotage that, despite having reminded myself about it for months, I completely whiffed on this year's celebration of
Yuri's Night
, which was of course on April 12th. Celebrating specifically the first man in space and also space-based milestones in general, it's one of those neat ideas that space nerds like me are pleased to have exist.
Which brings me to the
real
reason I've been reminding myself about Yuri's Night...
...because any excuse for PSB is a good excuse.
Posted by: Wonderduck at 08:47 PM | No Comments | Add Comment
Post contains 88 words, total size 1 kb.
April 08, 2018
An Explanation For... Something (UPDATED)
F1 Update! is coming Monday. I've spent most of the day asleep, and if I wasn't asleep, I wanted to be sleeping. I've been sitting here in front of the computer for the past couple hours slowly typing away on the F1U!, and at the rate I'm going it won't be done until Thursday or Friday.
So I'm packing it in and will pick it up again tomorrow after work. I just don't feel an urgency here tonight. I do want to say one thing though.
ESPN stepped up big-time for this race. ZERO commercial breaks, only an unobtrusive corner bug for Mothers Car Products every now and again. While I'm no fan of the SkyTV broadcast, not liking the announcers anywhere
near
as much as the Legendary Announce Team, this has to be called the best US broadcast of a F1 race of all time, just because we actually
saw the entire race
. That's amazing. Last race I gave ESPN a huge load of crepe for an awful, awful broadcast, so fair is fair. Great job, ESPN! Keep it up!
F1U! tomorrow. Thank you for putting up with me, if you do. If you don't, well, I don't think I blame you much.
UPDATE: the F1U! is in progress, but it'll have to be finished on Tuesday night. It's 310am Tuesday morning as I write this, and I've gotta go back to sleep.
Posted by: Wonderduck at 10:48 PM | No Comments | Add Comment
Post contains 239 words, total size 2 kb.
April 05, 2018
Jenny's Not There
For a good time, call
202-762-1401.
Posted by: Wonderduck at 07:20 PM | No Comments | Add Comment
Post contains 9 words, total size 1 kb.
34kb generated in CPU 0.0192, elapsed 0.5805 seconds.
43 queries taking 0.5718 seconds, 282 records returned.
Powered by Minx 1.1.6c-pink.