September 28, 2017
"You Have Chosen... Poorly."
I have been driving for maybe 34 years altogether, and I know that I'm good at it. My last ticket was back in 1987, given to me by a cop in a bad mood that pulled me over for turning left in an intersection when the light turned red. So, yeah, I didn't even deserve the ticket I got, and it's long past showing up on my record. I am safe, controlled, and well-behaved. I turn my brights off
before
an oncoming car can see them, for heaven's sake. But this morning,
I had to make
that most
terrible of decisions
every vehicular operator
must make
at least
once
in their motoring lives
.
I was driving to work, a beautiful fall day in the offing. The blue skies were lightly dotted with fluffy white clouds, the sun shone warmly (but not too warmly) upon the land, and there was even a pleasant breeze to enjoy. My trip to work takes about 10 minutes or so from parking lot to parking lot, and as I drove I took a moment to admire the scenery along my route. It's a kind of semi-rural street, if that makes sense. There are homes, but spaced much further apart than they'd be in a city or town, and many of them border cornfields or very large lawns. Trees line the road on either side, set back a bit but still looming over the drive. Deer are a not-uncommon sight, particularly at night as they do deer-like things. I've even seen notadogs, canine-shaped animals that I'm sure are not the friendly family pets we've come to know and love, peering out of the overgrowth. It's also very hilly, almost rollercoastery... there are times during the winter that I avoid that route out of fear.
So there I am, driving along at a brisk pace, when up ahead of me I spot a dark shape in the middle of my lane... clearly a dead animal. Raccoon, possum, biggest damn squirrel ever, something like that, too far away for me to tell right then. And it was then that I had to make The Choice. I had three options in front of me. First, I could drive right over it. Or, I could go off the road to the right... this was a bad idea, for there was a drainage ditch just a couple of feet off the roadway, the bottom about eight feet below street level (though only a few feet below the level of the yard attached to it). There was no run-off area otherwise. Or third, I could swerve into the oncoming lane of traffic. So really, no choice at all. I positioned the Duckmobile just slightly off-center right to the deceased animal, as that particular model year had a weird mounting for the exhaust system/muffler that makes it visibly hang lower than the bottom of the car. There wouldn't be any problem clearing the recently-departed furry thing. And then, just as it passed below the front of my car, I realized that I had just made a terrible, terrible mistake. It was bigger than I expected... and it had a white stripe on black fur.
The sound the skunk's body made as it hit the underside of my car was... not pleasant. But the smell... oh god,
the smell
. Even worse? It wasn't going away! The smell clung to my car like the skunk was... still...
I looked in the rear view mirror. The skunkcorpse wasn't there. And then, suddenly, it was, bouncing down the road as it scrubbed off all the momentum it had gained
by being stuck underneath my car
. The sudden urge I felt to... um... "review inputs"... was not entirely due to the stench that followed my vehicle.
I have never been so glad to leave my car and head into work. And I have never felt more trepidation than I felt this evening as I left the pleasant, airconditioned, mostly smell-free, office. There was only the faintest whiff of skunk's revenge.
I took a different route home.
Posted by: Wonderduck at 11:05 PM | Comments (10) | Add Comment
Post contains 682 words, total size 5 kb.
September 23, 2017
It's Saturday... Whoopsie
I had a thought towards actually doing something this evening. Instead, I wound up taking a six hour nap.
Six
freakin' hours!
That wasn't the plan. That wasn't the plan
at all
.
Posted by: Wonderduck at 10:06 PM | Comments (4) | Add Comment
Post contains 35 words, total size 1 kb.
September 20, 2017
Eight.
I was actually doing...well, pretty okay, really! Sure, I went to bed early last night, but that was only because I had a lot of overtime to do at work. Right. Then I woke up this morning, was in a horrible mood, went into work, and got into an even more horrible mood. I'm home now, as "a little birdy" told my boss why I was so down.
Posted by: Wonderduck at 11:33 AM | Comments (4) | Add Comment
Post contains 96 words, total size 1 kb.
September 12, 2017
Bleargh
There is an ick burning its way through the office. Last week I began to feel not well... over the weekend, I felt even more not well, to the point I had to cancel brunch with the folks twice. I'm doing better, though "better" isn't "healthy".
And I nearly threw up all over my desk today, too. Oh, not because I was ill, but because the Evil Light that pops up on my timeclock when an auditor has discovered an error in one of my claims... um... popped up on my timeclock. As it turned out, it wasn't
really
an error, I just used the not-as-right-as-the-
right
-denial-code on a claim. The auditor just wanted me to go back into it and use the correct code. Don't get me wrong, the code I used was perfectly okay... it just wasn't the SOP's preferred denial code. So the sudden urge to vomit was because of a false alarm. Usually when that thing pops up, it may as well just be a notifier that it's time to bend over.
Terrifying. Sad-making. Bleargh.
Posted by: Wonderduck at 10:00 PM | Comments (3) | Add Comment
Post contains 179 words, total size 1 kb.
September 07, 2017
Booking Ticket To Japan Right Now
I was wandering the reddits this evening when something popped up in /r/rubberducks... something so important that I actually froze in astonishment for a moment. And, if you're a rubber duck fan, you will do the same. Here it is: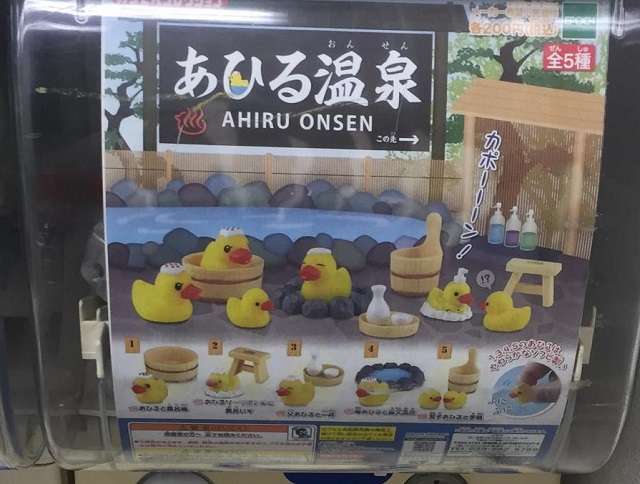 They're in a vending machine, ¥200 a shot. I want them. I want them all. I want them more than I've ever wanted a rubber duck in my life. This is amazing. This is game-changing. This is a triumph. I weep with amazed glee.
Posted by: Wonderduck at 09:30 PM | Comments (9) | Add Comment
Post contains 90 words, total size 1 kb.
September 06, 2017
Foul and Evil and Mean and Nasty
That... interesting... title is a decent representation of what my mood has been of late. In fact, it reminds me a lot of when I was going through nicotine withdrawal... same irritability, same bad mood, not sleeping well, so on and so forth. It's taken quite a bit of willpower to not go full berserker on some of my coworkers, and why doesn't Chrome recognize "berserker" as a valid word? That's just weird. For what it's worth, however, there should be a surprise for all y'all this weekend here at The Pond. I hope.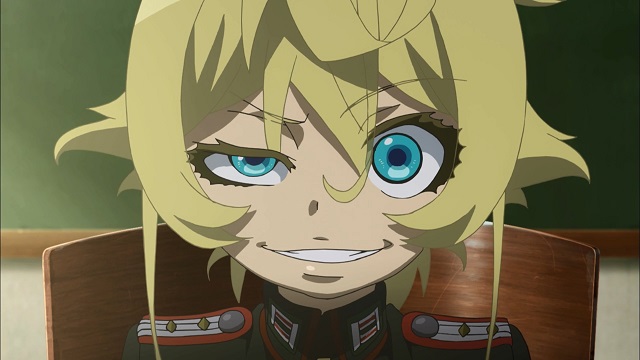 Given what I've said about my mood, it's up to you to figure out if "a surprise" is going to be something good, or the blogging equivalent of a horse's head under your sheets. Look forward to it. Heh. Heh heh.
Posted by: Wonderduck at 07:39 PM | Comments (1) | Add Comment
Post contains 142 words, total size 1 kb.
September 01, 2017
My Sides Hurt And I Can't Breathe
That's not usually what you want to read, I'll admit, but don't worry! It's entirely self-inflicted. To begin with, I need to explain a little of what's going on here. I dunno if any of you play
Rainbow Six: Siege
? I don't, but I've seen a ton of gameplay footage thanks to the good folks over at
Bo Time! Gaming
. I've mentioned them before... they're the geniuses behind the War Thunder Fail Montages. Anyway, they have like
fifty

RS:S

vids
, and after watching them I know that I'll never play the game. Not my cuppa, y'know? Doesn't mean that I don't enjoy watching them play, though. Bo & Co. seem to be quite good... except when they're doing very weird things. "
I am pushing little cart
" leaps to mind. Anyway, from there it was a short distance to finding various
RS:S
Fail Vids. Again, I don't play, but funny is funny. Along the way, I discovered a youtube channel named
GameSprout
... for reasons, I guess. Their stuff has been uniformly entertaining, sometimes laugh-out-loud funny. So what does all this have to do with me suffocating? One of the best things about GameSprout is their tendency to put sound clips over their fail vids. It might be a simple spoken "tah-dah", a record scratch, or something complex... all for the sake of a gag. Now, if you've ever played a multiplayer FPS game, you've undoubtedly come across the sight of someone rapidly crouching, then standing up, then crouching again, ad infinitum. This is teabagging, and it's usually quite a rude gesture. In games such as these, however, there's often no way to "make contact" with players on the other team, so if you're into opening lines of communication, you have to make do with what's available. Crouching, swaying from side to side, turning rapidly as a head-shake "no", that sort of thing. GameSprout loves working this activity into their videos, usually accompanied by a "yep" sound. For whatever reason, I've always chuckled when I've seen/heard it. And then this video was released a couple of weeks ago:
The money bit is from 7:57 to 8:17 (with another short clip breaking it up). Go ahead and watch, I'll wait.
Done? Okay, cool. For whatever reason, that little stretch of video makes me laugh so hard I have problems breathing, tears roll down my face, so on and so forth. I mean, first the contact with the opposing team in the airplane, then they join in, and all of them get their own "yep"s... then in the second part, the "yep"s get more and more frantic. That's what usually gets me, the frantic yepping all over the place. Laughter like I haven't had in a long time, that's what that is.
And now you know.
Posted by: Wonderduck at 10:47 PM | Comments (2) | Add Comment
Post contains 469 words, total size 3 kb.
55kb generated in CPU 0.029, elapsed 0.7237 seconds.
51 queries taking 0.7096 seconds, 318 records returned.
Powered by Minx 1.1.6c-pink.