February 25, 2017
Just... Tired. Of A Lot Of Things.
I know there's big news in the F1 world regarding the rollouts, and I'm trying to get to it, I really am. But I'll tell ya, I'm friggin' exhausted. Y'all remember my knee? It's doing really well, it only feels a little loose nowadays. No outright pain unless I try to make it hurt or I get my foot caught in the sheets, and wouldn't that be a fun way to cripple yourself? "So how'd you blow out your knee, Wonderduck?" "Bedsheet."
No, all that excitement has migrated to my right hip/pelvis/groin thing. Probably from trying to protect my knee, I've bunged up the top of my right leg. Fortunately it only hurts if I'm moving the leg, trying to stand up, trying to sit down, if I stay sitting for too long, and getting into or out of the car. Particularly that bit about the car.
As one might expect, this has put something of a damper on my usually cheerful and optimistic outlook on life. I'm going to have to do a F1 ultra-mega-pr0n soon, as well as finish the piece answering the question "Why A Duck?" Oh, and I was giftied a copy of
Clannad: The Game
, I should really get started on that, too.
Motivation. It all comes down to that, doesn't it? And has for a while, I guess. As they say, "the struggle is real", and I'm losing it badly. Well, that's life, I guess. So what I'm saying is: yes, I know there's stuff out there I should be writing about. Bear with me and I promise it'll be worth it. Or, y'know, not, because, well, that's kinda been my track record of late.
Instead of leaving on that happy note, let's leave on this one instead... a little NYC subway music.
Posted by: Wonderduck at 08:12 PM | Comments (5) | Add Comment
Post contains 306 words, total size 2 kb.
February 16, 2017
Next Year Was Last Year!

The Cubs position players are reporting to spring training camp on Friday. Pitchers were in on Tuesday. Know what that means? Baseball is back, baby! And for the first time since 1908, the Chicago Cubs are the reigning World Series Champions. And yes, I still get a shiver of frisson from saying that.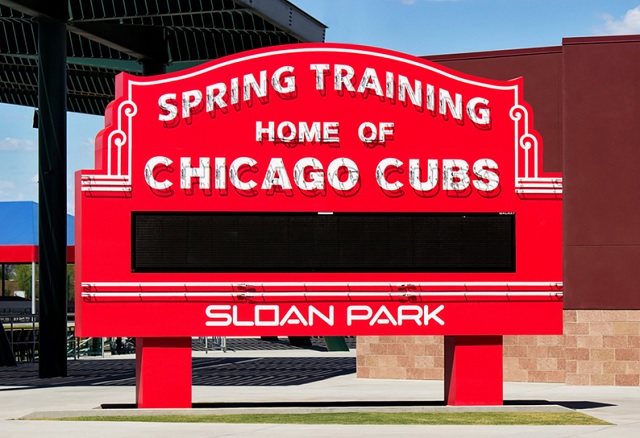 Will they repeat? Las Vegas oddsmakers give them the best chance of any team in the National League, at 9-2. Those are the same odds that the A.L.'s Red Sox have, by the way... now that would be an epic World Series! Two oldest parks in baseball, and two of the three most hallowed franchises. Tying it all together would be Theo Epstein, architect of the Cubs championship run, and the GM at the time the Red Sox won their first series in forever, back in 2004.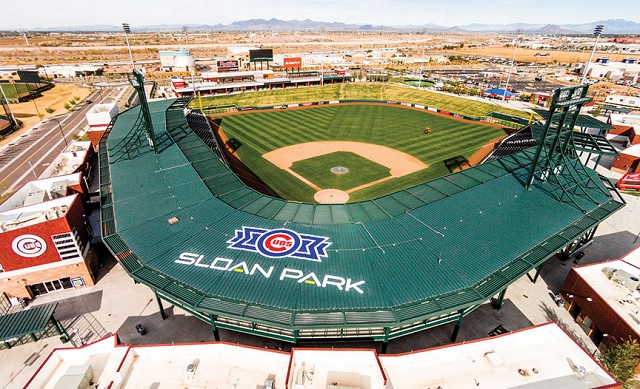 But it's been a long time since a team was back-to-back champions; the Yankees were the last to do it when they three-timed in 1998, 99, and 2000. Can the Cubs do it? Yes, absolutely, they're still the best team in the NL, and probably the best in baseball. Of course, that doesn't matter when it comes to the playoffs. Then, it's all about what team is the hottest. If things go totally right, then yes, they'll win... but they so easily could have lost Game 7. So do I think the Cubs will win the 2017 World Series? The meatball fan in me says "yes!!!" But the rational, thinking baseball fan in me says "no."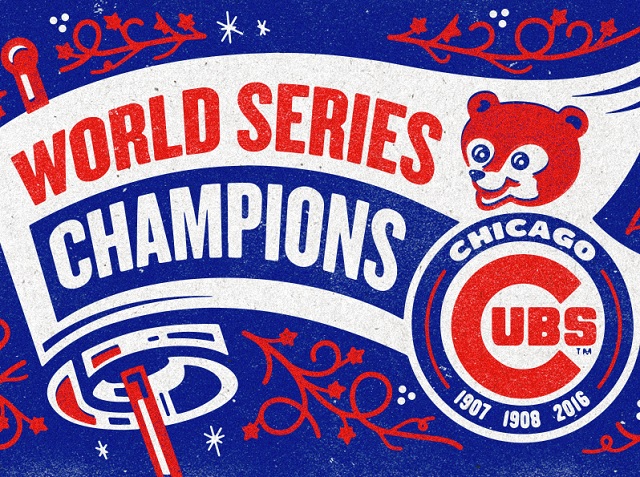 I have never wanted to be wrong so much in my life.
Posted by: Wonderduck at 10:29 PM | Comments (3) | Add Comment
Post contains 273 words, total size 2 kb.
February 13, 2017
Life Amuck (UPDATED)
Okay, let me explain. Ever since the
Great Confirmation of Gravity
, I've juggled from sore to okay to somewhere in-between. No surprise, it isn't every day one swandives onto concrete, right? Well, last week I noticed my left knee wasn't feeling all that swell, particularly after sitting for a couple of hours. I'd get up from my desk at work and the first couple dozen steps saw me limping, and/or leaning to the right like I'd taken a torpedo below the waterline. Once it "loosened up", things went back to more-or-less normal. I'm hardly surprised by this... I'm staring 50 in the face after all. I just don't recover as quickly as I used to.
This past Friday, as I climbed the stairs to Pond Central after a day at work, it was clear my left knee wasn't happy about something. I couldn't push off it the way I normally did, not without a pinpoint pain in the back of it. Once I got to the top of the stairs, though, everything was fine. Saturday, it started to ache. By Sunday afternoon, it felt very much like it was just going to fail if I put full weight on it. The nap I took was pain-soaked; every time I rolled over, my knee torqued (as normal) and I'd get a brilliant shot of pain (not normal).
4am Monday morning, I woke to use the loo. It took me over 10 minutes to get there from my bedroom, and Pond Central ain't that large. If it wasn't for my cane, I'm not sure I could have made it. When the alarm went off for me to get ready for work, I knew there was no chance I could do it. It wound up taking a very long time to get into the shower, close to 20 minutes, because my knee wouldn't bend enough for me to get it over the side of the tub. I was also afraid it wouldn't support my weight when I put my OTHER foot in. As it was, I took what may have been the most perfunctory shower in the history of showers.
I have a doc appointment on Tuesday, where I'm scared he's gonna say I'll need surgery. I'm getting a lift, which is good... I'm not sure I'll be able to walk to my car tomorrow. Guess we'll see, huh?
I'll keep y'all updated.
UPDATE: The doctor has diagnosed a torn meniscus. This is... not good. I am not a candidate for surgery, mainly because it probably isn't torn
that
badly. He wants me to rest and stay off the knee as much as possible... in fact, he wanted me to be off work for the next two weeks, basically be bed-ridden. As pleasant a thought as that may be, I had to veto it... so I go back on Thursday. Hopefully I can get in the car easier then.
Posted by: Wonderduck at 11:30 PM | Comments (9) | Add Comment
Post contains 489 words, total size 3 kb.
38kb generated in CPU 0.0213, elapsed 0.582 seconds.
47 queries taking 0.5717 seconds, 294 records returned.
Powered by Minx 1.1.6c-pink.