August 30, 2014
Over The Edge
I woke up at 6am, groggy and fuzzy-brained. At 9am, I went back to bed. I got up around 1pm, ate something, and went back to bed around 4pm. I woke back up at 8pm, and here we are. I know what this is, I done played this game, and it ain't good.
Not only did I not accomplish anything, I didn't even
attempt
to accomplish anything.
Ben-To!
writeup? Nope, and I don't care. Wash dishes? Nope, don't care. Clean the living room? Don't care. Grocery shopping? Don't.
My friends, the potential exists that I'm dealing with a touch of depression. Please bear with me if I'm not funny or anything. Not,
he says self-deprecatingly
, that I ever was.
Posted by: Wonderduck at 07:32 PM | Comments (17) | Add Comment
Post contains 122 words, total size 1 kb.
August 22, 2014
Soon. Oh So Soon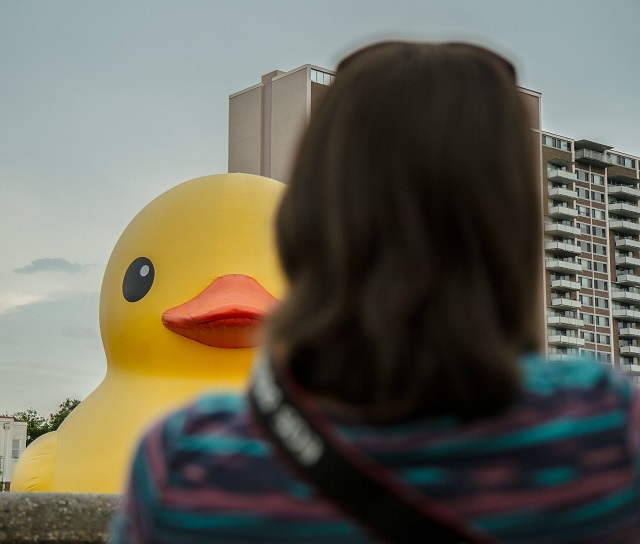 Free ice cream coming soon.
Posted by: Wonderduck at 04:05 PM | Comments (1) | Add Comment
Post contains 9 words, total size 1 kb.
August 14, 2014
Too Much Skooma
There are days where
Skyrim
does stuff like this just to play with my mind, I know it.
Posted by: Wonderduck at 11:28 PM | Comments (3) | Add Comment
Post contains 21 words, total size 1 kb.
Milwaukee Bridge
So there I was,
cruising on the Milwaukee River
one evening, munching on a lovely dinner and groovin' to
smooth jazz
, when I have this... epiphany. It's a simple thought, but one hit me with the force of a thousand chipmunks: photography does
not
have to be about ducks. Oh, don't get me wrong, ducks are fantastic things to photograph, just like pizza is a fantastic thing to eat, but man or Wonderduck cannot live on pizza alone... though I've given it a try once or twice in my life. But I digress: photography. Fortunately, the Milwaukee River has no lack of interesting things to take pictures of. UNfortunately, my skill at capturing said things in picture form is limited, at best. Still, it could have been worse: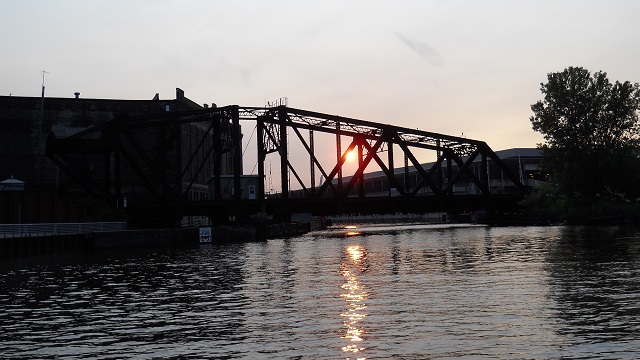 I found this half-span bridge endlessly fascinating as I couldn't quite figure out if it was designed to raise or not. If so, it surely couldn't go very high, leading me to wonder if it wasn't something like part of a different bridge, salvaged and repurposed. Guess I'll never know, but at least I got a good picture out of it. Not easy to do on a bobbing boat and failing light.
Guess it's okay.
Posted by: Wonderduck at 01:04 AM | Comments (8) | Add Comment
Post contains 208 words, total size 2 kb.
August 12, 2014
Just Because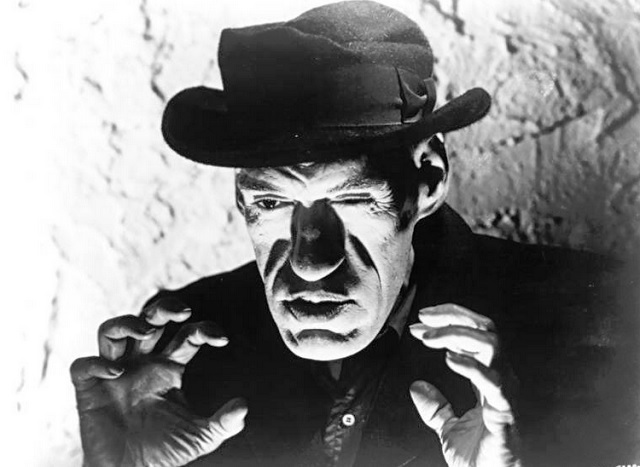 You don't mess with Rondo Hatton. I just felt the urge to point this out, in case any of my readers was thinking of doing so. Don't do it. Just... don't. There isn't any
need
to mess with Rondo Hatton, no matter what you're thinking. Not even if you're drunk in a bar somewhere, full of liquid courage and testosterone. "I'm going to mess with Rondo Hatton," you're thinking, "and then I'm going to go put some sweet, sweet moves on Beverly Garland." And really, nobody would blame you for having carnal, libidinous, even fleshy thoughts of Beverly Garland, but if the entire process must begin with you messing with Rondo Hatton, well, I'm afraid you've just got to rethink your entire evening. Because you don't mess with Rondo Hatton. It's not worth it, man, it's just. Not. Worth. It. And it's not like Beverly Garland would be impressed with you for messing with Rondo Hatton. She's a classy dame and wouldn't go for that kinda stuff nohow. So are we cool here? You're not gonna be messin' with no Rondo Hatton? Solid. Because I don't want to hear about it if you do. I would be very disappointed. Don't get me wrong. Rondo Hatton doesn't need my help if you
do
decide to mess with him, for he is the type you don't mess with for a reason. He can handle himself, thank you very much. However, I say it again: don't mess with Rondo Hatton.
Posted by: Wonderduck at 08:51 PM | Comments (2) | Add Comment
Post contains 249 words, total size 2 kb.
August 02, 2014
Saturday Night Tunage XX
It's time! It's time! Get your greasy little faces up next to the speakers because it's time for everybody's favorite music break,
Saturday Night Tunage
featuring
DJ Wonderduck
!
Yeah, you know you've missed it. Yeah, you know you need it. So I'm here for your musical edification, bringing you the best tunes from the 80s, 90s and... um... more 80s? Something like that, because (cue old man voice) today's music is all crap! CRAP, I tell ya. Get off my speakers, you whippersnappers before I hit ya with my tonearm.
Kids, ask your parents. Parents, make fun of your kids.
Not one of the good ones with the diamond-tipped London Decca cartridges, but a cheap one. I had a Decca cartridge once, I'm not sure how I found it (probably through the radio station), and it sounded soooo sweet, and dug
such
a big trench in my 12" singles... Y'know what? Let's just get to the music, whaddya say?
more...
Posted by: Wonderduck at 09:50 PM | Comments (3) | Add Comment
Post contains 1072 words, total size 8 kb.
August 01, 2014
I Hate Weather
So here at Pond Central, I've learned that thunderstorms are fun and exciting and unless there's hail involved, generally nothing more than that. Oh, wind may blow down branches, and rain may cause flooding, but for the most part my little corner of heaven and rye bread is awfully secure. Heck, the last time
a tornado hit the Duckford area
proper was over a year before I was born (interesting fact: two days later, three inches of snow fell on the town hit by the twister). I know plenty of people who believe that "
cities never get hit by tornadoes anyway
," so why worry? Personally, I believe there's nothing I can do about such things occurring... I don't control the weather after all, though I'm willing to take on the job... but that doesn't mean I'm blind to the possibility.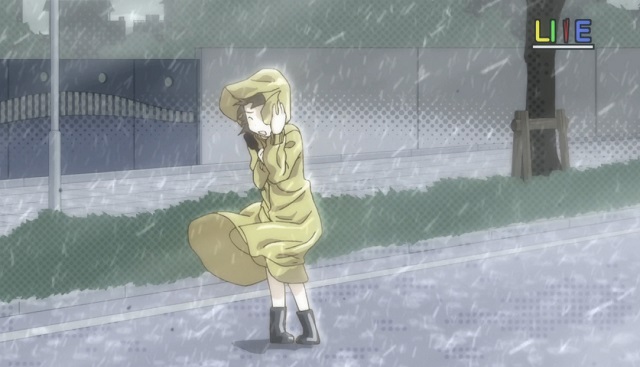 So when the tornado sirens go off here, I take notice. Not that anybody could ignore them; here at Pond Central, they sound like an autotuned tablesaw ripping sheet after sheet of plywood, mixed with a metallic twang like a really pissed off bandsaw. As it turns out, there's a whole siren spotter thing on youtube... someone even has
the Duck U siren
cataloged. Anyway, around 745pm tonight whilst in the middle of a pretty nasty thunderstorm, the sirens started wailing and yours truly started to try and find out why.
And then the power went out. Not for a long time, less than a minute probably. I decided that until the sirens stopped, it'd be best if I went and hung out in my bathroom... it's safer there. It wasn't until
afterwards
that I realized I had lost over 500 words of a post.
I hate weather.
Posted by: Wonderduck at 08:25 PM | Comments (5) | Add Comment
Post contains 291 words, total size 2 kb.
50kb generated in CPU 0.0219, elapsed 0.7371 seconds.
51 queries taking 0.723 seconds, 324 records returned.
Powered by Minx 1.1.6c-pink.