February 23, 2008
"It's Not A Toomah." *
...and poor me. I actually had to leave work on Friday due to a case of the hacking coughs, accompanied by a head-and-body-ache, combining to make me one miserable duck. While the aches seem to have gone away, the cough still remains. Unfortunately, Ph.Duck tells me that I sound exactly like his co-worker... who was diagnosed with Whooping
Crane
Cough.
This was bothering me on Anime Night, too, but not to the same degree. If the progression continues, I should be clear of this on Monday... if it doesn't, I might end up like the unlucky co-worker with Whooping
Crane
Cough, suffering with it for three weeks or longer.
Imagine a cough that feels like it starts somewhere around your thighs. That's what this is like. The weird thing is that it doesn't hurt my throat at all. It just
sounds
like I'm one
hack
away from coating the room with blood.
For the record: I'm not. I just want it to go away; blogging is difficult when you sound like a coyote.
*The title of this post is taken from the miserable little film
Kindergarten Cop
, starring Arnold Schwartzenegger.
Posted by: Wonderduck at 06:51 PM | No Comments | Add Comment
Post contains 197 words, total size 2 kb.
February 21, 2008
Five Minutes of Silence
At 306pm Central time, Northern Illinois University will be observing five minutes of silence, in memory of the victims of last Thursday's terrible shooting.
Many of the surrounding communities, as well as most of the area schools, will be joining NIU in this period of silence.
Many of Duck U.'s student support staff members volunteered to help out at NIU (in the dorms and such), so we've got even closer ties to them now than we did before, so of course our thoughts (and silence) will be with NIU's student body.
It's actually hard to believe it's only been a week.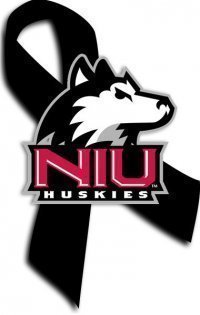 Posted by: Wonderduck at 12:05 AM | No Comments | Add Comment
Post contains 105 words, total size 1 kb.
February 20, 2008
AIIIEEEEEE!!
The
MOON IS GONE
!!! So THAT'S what the US Navy was
really
doing when they claimed to be
shooting down that satellite
...
(note: The Pond would like to apologize for this post.)
Posted by: Wonderduck at 10:46 PM | No Comments | Add Comment
Post contains 33 words, total size 1 kb.
February 17, 2008
Well, That Made Sense... Huh???
"I was as torn up as a can of kraut."
-
Darrell Waltrip
, during today's coverage of the Daytona 500.
Posted by: Wonderduck at 02:39 PM | Comments (4) | Add Comment
Post contains 24 words, total size 1 kb.
February 16, 2008
Pond Art
Recently, I managed to get some new decorations up in The Pond, and I thought y'all'd be interested in seeing them.
First up: anime!
The quality of the snapshot isn't the greatest, I'll admit, but you can see what it is well enough... it's a
douga
(the closest thing to a cel you'll get out of a CG anime) from
Azumanga Daioh
, nicely framed and matted. Of course it's hanging on the wall over the DVD racks. There's something about Chiyo-chan's expression that makes me grin.
On the wall opposite this, we find ducks!
A couple of years ago, IKEA was selling a pack of postcards and I immediately saw them as wall-art. It just took me forever to get around to picking up frames for 'em.

So that's a glimpse into the sort of place Pond Central is.

Posted by: Wonderduck at 02:56 AM | Comments (5) | Add Comment
Post contains 141 words, total size 1 kb.
February 14, 2008
Shooting at NIU
Duck U. stands by you...


Earlier today, a man with a shotgun, a handgun, and (some reports suggest) a third weapon, walked into a classroom on the campus of Northern Illinois University in Dekalb, Illinois. He proceeded to open fire, killing four and wounding 15 (some reports say 17).

NIU is about 25 miles from Duckford, and I've spent many a happy day in the library, and a few very happy nights on the campus itself (none of your business exactly where, if you know what I mean).

Because of this tragedy, Duck U. had a few tense moments... nobody really knew what was going on when it started, so there was some concern about the safety of OUR students as you can imagine. Safety first... and the Duck U. security team is quite good (I may owe my life to them, actually, but that's a story oft told).

The Virginia Tech shooting was bad enough... but this is closer to home. I had a Valentine's Day post in mind, but I suddenly have no interest in it.

Stay safe, my friends, and give your mom a call if you can. Just because.

Posted by: Wonderduck at 07:58 PM | Comments (3) | Add Comment
Post contains 196 words, total size 1 kb.
February 06, 2008
SNOWMAGEDDON 2008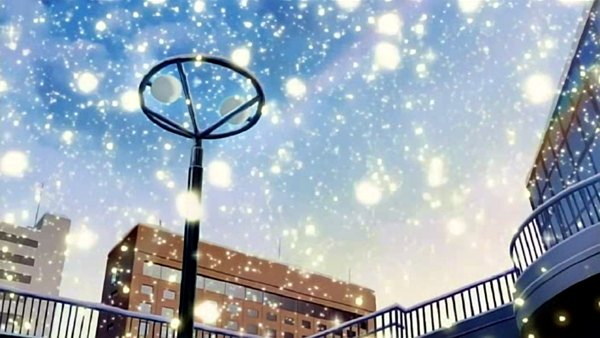 Duckford is looking at maybe fourteen inches of snow by the time this storm stops sometime this afternoon. Duck U. isn't going to open today, so it's a Snow Day! Yaaaaaaaaay!
I'm scared to see what my car looks like.
UPDATE 213pm:
Oh dear.
UPDATE 1056pm:
The Duckmobile is stuck. I'll need to clear a path for the wheels in the morning, using either a pot or an old pizza pan. I'd do it now, but it's cold and dark and I can't see just exactly where I'm getting stuck. Still, it's better than it was around 6pm, when I could only move a couple of inches either forward or back. Now I can move about a foot. First time in over seven years here at The Pond that I've gotten stuck. Feh.
Posted by: Wonderduck at 08:19 AM | Comments (2) | Add Comment
Post contains 135 words, total size 1 kb.
February 04, 2008
43kb generated in CPU 0.021, elapsed 0.0805 seconds.
49 queries taking 0.0664 seconds, 303 records returned.
Powered by Minx 1.1.6c-pink.