January 29, 2015
Schedule Delay Unavoidable
I woke up this morning feeling not all that chipper. Took a shower, felt a little better. Just a few minutes ago, I realized that I felt horrible... headache, bodyache, stomachache, sinusache, acheache. As a result, everything I was going to get done today is being bumped to the back burner... which includes the
Kantai Collection
Ep04 writeup. I'm sure somewhere, someone is feeling terrible yet working through it... "I may as well feel awful at work and get paid for it"... but I did that for years at the Bookstore and look where it got me. Oh, and I'm not getting paid to blog, am I? So here's this instead:
Probably better for you anyway.
Posted by: Wonderduck at 01:33 PM | Comments (7) | Add Comment
Post contains 119 words, total size 1 kb.
January 26, 2015
Moments In Time
Today would have been Momzerduck's 70th birthday. I don't know how good a son I was to her, but I know she was the greatest mom I could have ever asked for.
Posted by: Wonderduck at 04:57 PM | No Comments | Add Comment
Post contains 35 words, total size 1 kb.
January 25, 2015
New Categories!
Instead of doing something constructive, I decided to add two new categories to The Pond's sidebar! Please welcome "
Music
" and "
Anime Writeups
"! In the process of going through every single post ever made here at The Pond, I realized something that really surprised me...
Ga-Rei Zero
was not my first Episodic Writeup! I had forgotten about one six episode omake that I had covered. Which one? Ah, that would be telling! Fortunately, you can now easily find out by clicking on "anime writeups" on the sidebar! It's like a library for The Pond's back content.
Just with fewer guns.
Posted by: Wonderduck at 11:23 PM | Comments (2) | Add Comment
Post contains 101 words, total size 1 kb.
January 23, 2015
RIP Ernie Banks
The man known as "Mr Cub", Ernie Banks, passed away this evening. He was just short of his 84th birthday.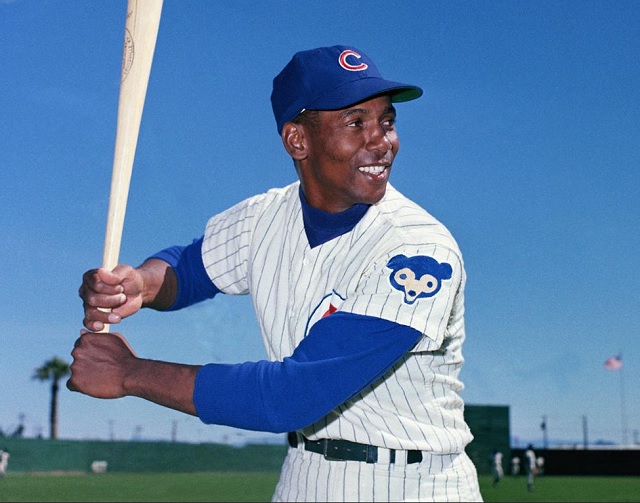 He joined the Cubs in 1953, becoming the team's first black player. He played every game of his career with the Northsiders, over 2500 and hitting 512 home runs along the way. He was the first National League player to win back-to-back MVP awards, 1958 and 1959. He retired in 1971, and was elected into the Hall of Fame in 1977.
I met Ernie Banks once. No, that makes it sound like it was more intimate than it really was. I attended a Cubs game and he was riding a golf cart up one of the ramps in the stadium, obviously headed for a luxury box or the broadcasting area or whatever. As he approached, I waved and said "Good day, Ernie?" The permanent smile on his face got even larger than normal and he said "Great day!" and high-fived me as he rode by. From all reports, that wasn't artifice. For Ernie Banks, every day was a great day. Cub fans, and baseball fans everywhere, have lost a paragon of the sport. The world is a lesser place without him in it.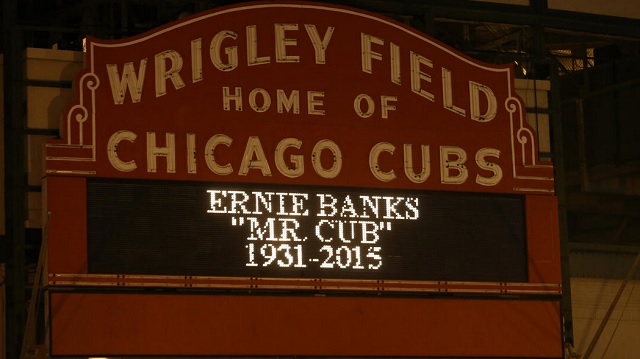 Let's play two.
Posted by: Wonderduck at 11:03 PM | Comments (1) | Add Comment
Post contains 209 words, total size 1 kb.
January 21, 2015
Getting Away With It
In the final year of the 1980s, two of the biggest bands in Britain if not the world were imploding.
The Smiths were a band that sounded like their songwriters were constantly on the edge of jumping off the highest building in Manchester. This resonated with listeners and critics both, and they were hailed as "the most influential British guitar group of the decade." They eschewed the keyboard and synth excesses of the time, instead concentrating on
an echo-and-minor-key guitar-based sound
. Despite independent success unlike any seen before, the band split in 1987 from internal pressures.
New Order was formed from tragedy. When the lead singer of Manchester-based "post-punk" band Joy Division hanged himself on the verge of the band's first North American tour in 1980, the survivors reformed as New Order. Throughout the '80s, the band mixed what we'd call "alternative music" now and electronic dance music to create
a critically acclaimed and influential sound
that left major fingerprints on modern techno. However, the various members all had audio interests that wouldn't fit the band's style. Side projects were common, with a resulting loss of time for the main group. Stumbling to the end, New Order broke up in 1993.
But in 1989, lead singer Bernard Sumner was wanting to add more synth programming to New Order, and was rebuffed. He took to the recording studio alone, intending to make an "anonymous" album of whatever he felt like, but came to a discovery early on: he hated working alone. Picking up the telephone, Sumner called Johnny Marr, the ex-guitarist of The Smiths, and asked for his input. The two created a track, entitled "
Lucky Bag
", all loops and electronic drumkits, and called themselves Electronic. If it had stopped there, Electronic would have been an interesting non-entity, a footnote in music history if that. But of course it didn't... I wouldn't be writing about it if it had, right?
more...
Posted by: Wonderduck at 12:18 PM | Comments (6) | Add Comment
Post contains 673 words, total size 5 kb.
January 19, 2015
Got Somethings To Do
I've got some pictures to take, and I've got a videogame I want to play. So, here's some cheesecake to keep you entertained until I'm done with that.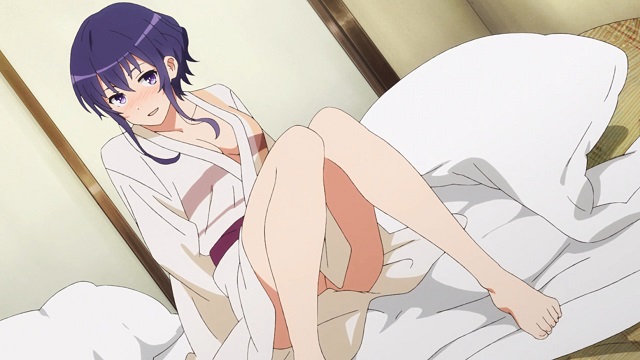 I've always spoken highly of cheesecake. A nice graham-cracker crust is what makes it.
Posted by: Wonderduck at 04:43 PM | Comments (5) | Add Comment
Post contains 46 words, total size 1 kb.
January 15, 2015
Spin! Spin!
I'm not feeling all that swell. While I slowly work on the
Kantai Collection
Ep02 writeup, here's something that should put a smile on anybody's face... CORGISPINNING!
Posted by: Wonderduck at 02:12 PM | No Comments | Add Comment
Post contains 29 words, total size 1 kb.
January 13, 2015
Hmm. Uh-huh. Welp, That's It For Tonight.
I've been sitting here, staring at the blank "new post" screen for nearly 10 minutes, trying to figure out what I want to write about... and failing. Actually, it's not that I don't have anything to write about; I can always do a First Episode Writeup, or something along those lines. The so-called problem is that I want to post something tonight, not something that's going to take a long time to do... particularly with Ep02 of KanColle airing on Wednesday: that takes priority on the writeup front.
So, since I'm just going back and forth between nothing and nada, here's an appropriate picture.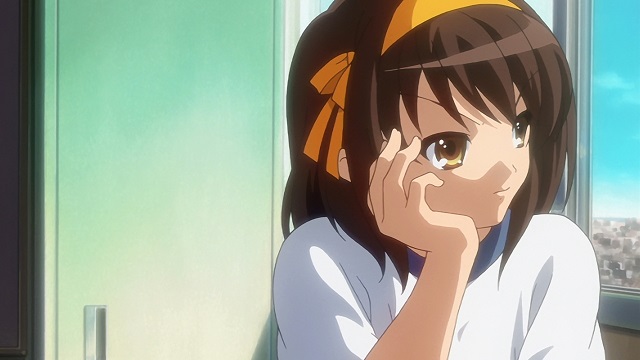 How are you?
Posted by: Wonderduck at 09:13 PM | Comments (2) | Add Comment
Post contains 114 words, total size 1 kb.
January 11, 2015
That's... Something.
On Saturday, January 3rd, I had a late lunch with Ph.Duck, then went to the store to lay in some foodstocks. I knew the weather was going to be taking a turn for the ugly, so I wanted to make sure I'd have enough supplies for it. It began to snow that evening, and continued off and on through Sunday night. Once it stopped, the skies cleared, the temperatures plummeted and the winds began to pick up. Indeed, there was a winter weather advisory due to blowing and drifting snow on Monday, and the temps continued to fall on Tuesday.
Wednesday
, we were forecasted to have a high of -3°F and windchills around negative forty. It never actually got that warm. Thursday was much the same, just with higher winds. Friday, it made it above zero for the first time since midday Tuesday... not by much, and the winds still made it feel ridiculously cold, but yay for positive numbers! Saturday, January 10th, it snowed some more, but the thermometer came close to 20... but high winds still made it feel stupidly cold.
Today, we might have just hit the freezing point, with light winds... and for the first time since January 3rd, I left my apartment.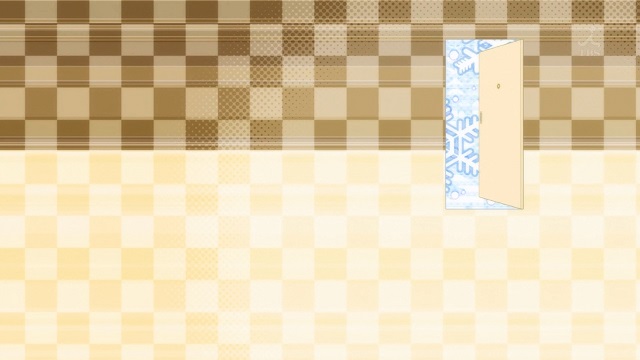 I got the snow off the Duckmobile, made sure it started after a week of ickycold (it did), then went back inside, where it was warm and comfy. In some ways, it disturbs me that I was able to hermitize myself with so little fuss. There were a few days where I didn't say a single word except for the traditional "Goodnight, duckie" to Lucky Duck, the little plush duckie that I was
given in the hospital
by Momzerduck. He watches over me as I sleep to make sure I'm okay, and it's the least I can do to bid him goodnight. But that's all I said. No human contact beyond the internet, which is arguable, and sports talk radio, which has little to do with humanity. I'll have to go out this week... I desperately need to do laundry, and I'm out of edible tastyyums... but I find myself reluctant to do so. People, y'know?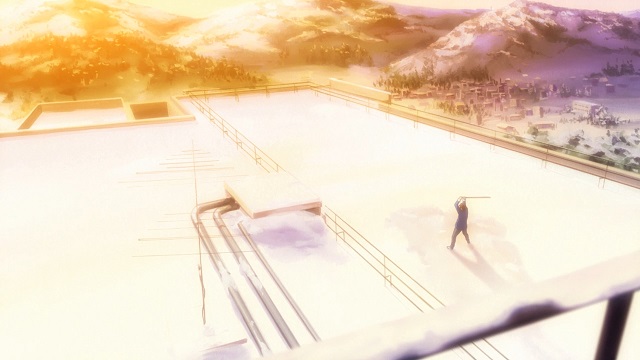 Or perhaps you don't. Good call. I'm an outsider... you probably shouldn't be like me.
Posted by: Wonderduck at 11:53 PM | Comments (3) | Add Comment
Post contains 380 words, total size 2 kb.
January 07, 2015
Terrible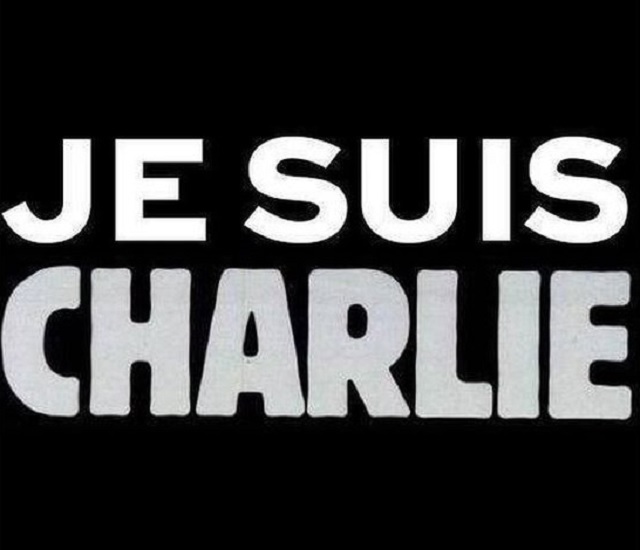 Posted by: Wonderduck at 02:30 PM | No Comments | Add Comment
Post contains 1 words, total size 1 kb.
January 06, 2015
Oh Yeah... Winter!
So I just got a text message
and
a phone call from Duck U, telling me that they'll be closed on Wednesday. Seems like I forgot to get myself removed from the emergency contact line. Anyway, they're going to be closed tomorrow because of the high of -3°F with windchills of -40°F.
I just checked, and
the same thing happened on the same date last year
. Huh. It gets cold in January, go figure.
Posted by: Wonderduck at 09:46 PM | Comments (2) | Add Comment
Post contains 77 words, total size 1 kb.
January 01, 2015
New Year's Day 2015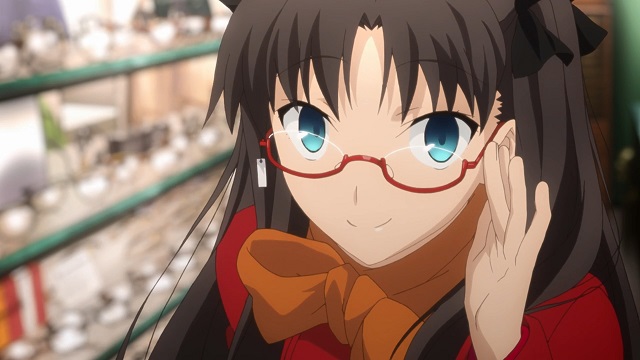 Have I missed anything yet?
Posted by: Wonderduck at 08:10 PM | Comments (6) | Add Comment
Post contains 9 words, total size 1 kb.
57kb generated in CPU 0.0257, elapsed 0.1296 seconds.
53 queries taking 0.1109 seconds, 329 records returned.
Powered by Minx 1.1.6c-pink.