July 31, 2012
When You Have Nothing Left To Post...
...
post cheesecake
!
Either myself or Steven is doing it wrong... I'm just not sure which one of us it is.
Posted by: Wonderduck at 10:39 PM | Comments (4) | Add Comment
Post contains 27 words, total size 1 kb.
July 26, 2012
A Summer Malaise?
I suppose. Heaven knows it's been bloody hot enough to make Satan at least
think
about putting ice cubes in his
Tab
, and I've never been a fan of hot anyway. 10 days of 100° or more is something of a record here in Duckford... and four of those were in a row, the first time that's happened since 1934. So, yeah, it's been hot and it's sucked all the juice outta me.
Which goes a long way towards explaining why I come home from the Duck U Bookstore, eat something, then either pass out or play
Skyrim
or do something that isn't blogging... or at least isn't good or insightful or funny blogging, at any rate. Whether or not this blog has ever actually
had
good, insightful or funny content is an exercise best left to the reader. Just don't tell me about it, because I might cry.
All of which is my long-winded way of saying yes, I know I've not been writing a whole helluva lot recently. Obviously there's a F1 race coming this weekend (and now they're saying it's gonna rain in Hungary on Sunday. Yes, the entire country), and I've plans to get the Ep01 writeup for
Ben-To
done, too. So maybe there'll be writing done. At least I've got aircon at Pond Central... Mr Carrier is my hero.
Posted by: Wonderduck at 08:49 PM | Comments (2) | Add Comment
Post contains 227 words, total size 2 kb.
July 24, 2012
Skyrim Knows How I Feel
Yep, that about covers it.
Posted by: Wonderduck at 09:54 PM | Comments (5) | Add Comment
Post contains 10 words, total size 1 kb.
July 21, 2012
Saturday Night Tunage XIV
By request, it's the return of Saturday Night Tunage with DJ Wonderduck!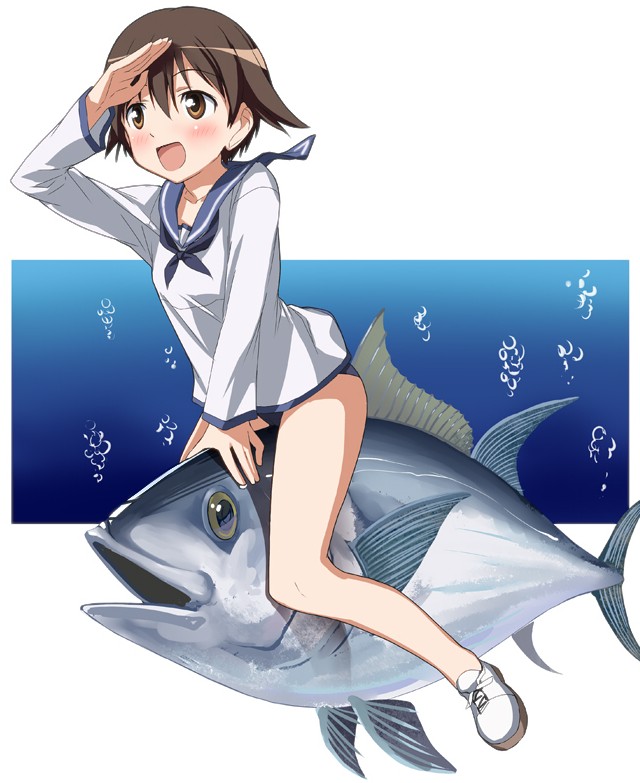 Yes, "by request!" At dinner this past Tuesday with Vaucaunson's Duck and his wife Geese, The Pond came up in conversation. It turns out that both are avid readers of this little website, and she particularly liked Saturday Night Tunage... and wanted a return. Well, I had been planning to do one last weekend, but the latest outage of Pond Central's broadband connection (caused by a van knocking down a telephone pole) put paid to that idea.
Knowing that someone out there actually wants it, here's the newest installment of Saturday Night Tunage, the catch-all edition! It's music time!
more...
Posted by: Wonderduck at 10:15 PM | Comments (5) | Add Comment
Post contains 858 words, total size 7 kb.
July 16, 2012
Adventures In Dump Table Diving
A few days ago, I was wandering around a local drugstore, stocking up on gatorade and shampoo, when I noticed a couple of newly filled dump tables in the aisle. For those not in the retail know, a dump table is the technical name for those things you find bargains on... y'know, like "wow, I can get a DVD for $2.00!" Usually they're crap, but every now and again you'll find something excellent. Like the time I found the director's cut DVD of
Blade Runner
for $5.99, or 10 scissors (of varying sizes) for $5.00. This time, the table was full of... well, stuff, none of which I needed. Except down at the very bottom, there were some forehead-mounted LED flashlights (two for $4.99)... and these:
Six
single-LED cliplights. All of them for $5.00. FIVE FRICKIN' DOLLARS! Each one uses three watch-batteries; to replace
those
would cost more than five bucks! These lights will revolutionize my duckphoto stage set!
I love finding
crap
stuff like this.
Posted by: Wonderduck at 08:27 PM | Comments (7) | Add Comment
Post contains 171 words, total size 1 kb.
I'm Back.
The Pond's internet connection has been down since ~3pm Saturday; sometime between 1am Monday morning and 7am Monday it came back. Got a lot of backlog cleared from my DVR!
Regular blog programming will resume this evening.
Posted by: Wonderduck at 06:46 AM | No Comments | Add Comment
Post contains 39 words, total size 1 kb.
39kb generated in CPU 0.0222, elapsed 0.3099 seconds.
49 queries taking 0.298 seconds, 306 records returned.
Powered by Minx 1.1.6c-pink.