May 31, 2012
Regiment Time
While I work feverishly on getting the
HSotD
Ep09 review done (it's proving to be both easier and more difficult than I expected),
I wish to play you the song of my people
I wanted to say that the Phantom Regiment has come back to Duck U for the Summer.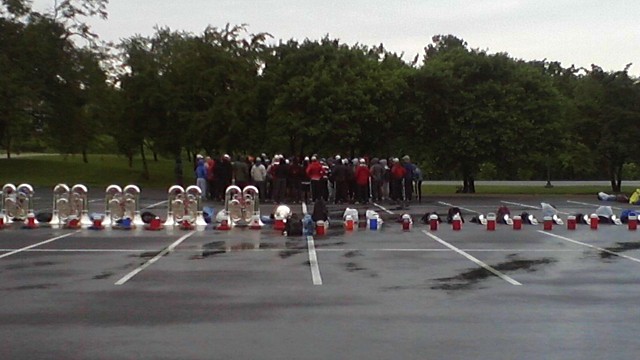 These folks were gathered just behind the Duckmobile this evening, listening to a speech. It's days like this that must make their lives miserable: it rained all day, with a high of 47°. This past Sunday, it was 99°... a fifty-degree shift in four days? Aieeeeeeee! So what does it matter if the Phantom Regiment is practicing at Duck U? Well...
Turn your volume up. Do it. Oh, and get a kleenex, because it's gonna make you cry.
I heard that as I left work yesterday... and that's just a warmup piece; it's not even part of their routine. This does tend to put a smile on your face at the end of a long day.
Posted by: Wonderduck at 08:47 PM | No Comments | Add Comment
Post contains 168 words, total size 1 kb.
May 30, 2012
The Obligatory Music Arguement Post!
Over in some Fark thread a few days ago, someone suggested (perhaps in jest) that The Who's
Eminence Front
was the "quintessential '80s song."
Naturally, I took exception to this assertion, despite the fact that
Eminence Front
is my favorite song by The Who, mainly because of the keyboards and John Entwhistle's bass line. No, I suggested that anybody who believes that
Eminence Front
is the quintessential '80s song is forgetting the only song that really qualifies for that title.
Seriously, when you throw the
Miami Vice
tie into the mix, is there really a song that screams '80s more than
In The Air Tonight
by Phil Collins? Don't get me wrong, this is not a putdown in any way; I'm quite fond of '80s music in general. It's just that nothing is considered too excessive for the recording, which is what makes it work, of course. It's brilliant in that way. It's also been overplayed to a hideous level, rendering it almost a parody of itself.
Of course, many would say that being the "quintessential '80s song" is something of a booby prize anyway. To this I say "Feh." FEH, I say.
Got an opinion on the matter?
Posted by: Wonderduck at 09:49 PM | Comments (4) | Add Comment
Post contains 204 words, total size 2 kb.
May 28, 2012
Memorial Day 2012
On Saturday, the USS
Iowa
was moved from San Francisco to Los Angeles. Thankfully, reader Vaucaunson's Duck and his friend, Zippy, were there with cameras. It seems appropriate to show the
Iowa
's final voyage on Memorial Day.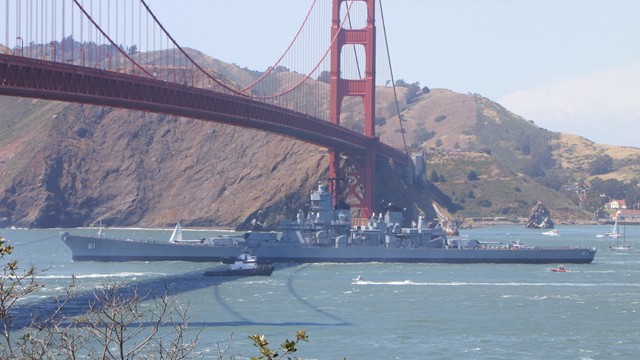 Click the picture for a much larger one.
For all those who have served our country and given all they could, I say thank you. It's not enough, no mere words could ever be enough, but it's all I can do on this silly little blog.
UPDATE
: The
Warrior
:
Posted by: Wonderduck at 09:48 AM | Comments (14) | Add Comment
Post contains 89 words, total size 1 kb.
May 25, 2012
Good Memories, Those...
Remember when I used to blog about things other than F1? Good times, good times.
Maybe soon.
Posted by: Wonderduck at 09:16 PM | Comments (2) | Add Comment
Post contains 20 words, total size 1 kb.
May 20, 2012
K K K K K K K K K K K K K K K K K K K K
A couple of days ago, Kerry Wood announced his retirement from Baseball. He spent most of his 14-year career with the Chicago Cubs, and is the perfect example of potential derailed. He was 20 years old in 1998 when he got the call to The Show. He threw a 100mph fastball, a slider that looked like it was remote controlled, and a curve that didn't so much fall off a table as fall off the top of a very tall building, the sky seemed to be the limit for "Kid K." Tommy John surgery took the 1999 season, but he came back from that to be just as dominant as before.
Except he wasn't
really
dominant. He just couldn't stay healthy, going on the Disabled List 14 times in 13 years (not counting his lost 1999), and his career record reflects that: 86-75. His best single season was 2003, when he went 14-11, 266 strikeouts, a 3.20 ERA, and was named to the NL All-Star team, leading the team to the NL Championship series.
When he was on, there was nobody better, but as injuries continued to mount (a torn rotator cuff being the worst, but with elbow difficulties and a knee hurt getting out of a jacuzzi thrown into the mix), he was moved into the bullpen. In 2008, he signed with the Cleveland Indians, being traded to the Yankees in 2010. Joining the Bronx Bombers for their pennant run on the last day of July, he showed that he still had a bit left in the tank, going 2-0 with a 0.69 ERA in 24 appearances as the setup man for the Yankees closer, Mariano Rivera.
He resigned with the Cubs for 2011, then for 2012, but after one last stint on the DL, he came in this past Friday for his last appearance, getting a strikeout to the only batter he faced. It was 1582nd strikeout in 1370.6 innings, which puts him 2nd all-time in strikeouts per 9 innings (10.317), behind only Randy Johnson (10.609). He was also the 1998 Rookie of the Year and holds the Major League record for strikeouts in a 9-inning game, with 20. Below is a video of every K from that particular game, May 6, 1998:
Before you think "Oh, it was just the Houston Astros, big deal," be aware that
Houston went 102-60
and won the NL Central by 12.5 games. This was the season of the "Killer 'B's" (Mike Bagwell, Craig Biggio, Derek Bell), plus Moises Alou to boot. In short, this was a heckuva lineup that he took on... heck, Bell was leading the NL in batting average when he became the 20th strikeout. And he made them look silly. Look at that final pitch.
I was running a RadioShanty when this game took place, and was fortunate enough to have a satellite dish on the roof of the store... that picked up WGN. Every TV in the place had the game on, and as the innings ticked off, I got less and less work done. By the time of the 9th inning, there were seven other people watching the game with me: a few customers, a few employees of other stores.
This game is widely considered the best pitching performance ever. Yes, better than any perfect game, better than any no-hitter. The one hit he did give up was an infield single that could have easily been called an error. He also hit a batter, but Craig Biggio was hit by 285 pitches in his career (2nd all-time). If he hadn't've given up a hit already, there's no way he would have been pitching that far inside on him. No walks, 20Ks, zero runs. If it isn't the best start of all time, it's far and away the best I've ever seen.
It was also his fifth career start.
Posted by: Wonderduck at 11:29 AM | Comments (4) | Add Comment
Post contains 662 words, total size 4 kb.
May 18, 2012
Not Really Missing It...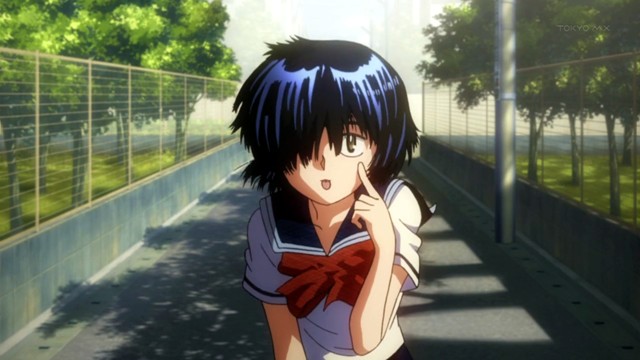 ...but I guess I'll be coming back.
Posted by: Wonderduck at 08:15 PM | Comments (8) | Add Comment
Post contains 11 words, total size 1 kb.
May 15, 2012
Weary
I'm weary of all of it. I'll be back later.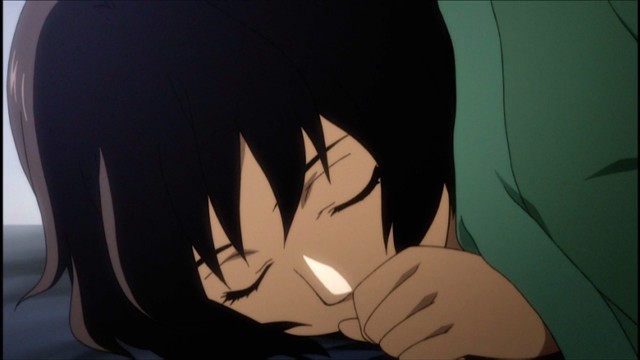 (

this post is in lieu of what I

really

want to say

)
Posted by: Wonderduck at 08:16 PM | Comments (4) | Add Comment
Post contains 23 words, total size 1 kb.
May 06, 2012
The Adventures Of Tintin
Before last year, if you said the word "Tintin" to someone here in the US, it was most likely that you'd get a blank look in reply. To be sure, there were a few who knew of
the stories of the boy journalist
, but they're more a European thing. I was one of the lucky ones. I was introduced to the Tintin books at the age of three or four, and I taught myself how to read to them. Just a few steps away from my computer, there are some 16 of the books, terribly worn but well-loved. Most are the Little-Brown translations, but there are a few of the first Methuen ones mixed in. It's no exaggeration to say that I owe much of what I am to that small collection of "graphic novels," along with
Monty Python's Flying Circus
and the works of Robert Heinlein.
Some four years ago, some reports began to leak out of Hollywoodland of a major motion picture treatment of Tintin. It was to be live action, then it turned into a traditional animation project, until it was announced that
WETA Digital
had been tabbed to do an all-motion-capture movie instead. To be honest, I had incredibly mixed feelings about all of it. On one hand, I've literally waited all my life for a good Tintin motion picture. On the other hand, I've waited all my life for a Tintin motion picture, and I was afraid that whomever took it on would royally screw it up. Even reports that Stephen Spielberg was directing did nothing to assuage my trepidation. Indeed, my fears grew as more and more information came out: it was to be based on the two-book story,
The Secret of the Unicorn/Red Rackham's Treasure
... which happens to be my second-favorite of the Tintin stories (
Destination Moon/Explorers on the Moon
have the honor of being my favorite). There are also elements of
The Crab with the Golden Claws
mixed in as well. When the movie was released in December 2011, I discovered that I couldn't bring myself to go see it. Part of it was that I hate going to the movie theater, what with the talking and the cellphones and so on. The other part was simple fear. I knew I'd see it eventually, but I wanted to do it on my terms... and that meant when the DVD came out. Which it did a couple of months ago. Last week, I purchased it. So what did I think?
I need not have worried. It's a very, very good representation of Herge's work. In the extras, Spielberg says that when
Raiders of the Lost Ark
was released in France, it was described as a Tintin adventure, and he worked hard to bring that same sort of excitement to this film. For those who have never heard of Tintin before, it'd be a fun action romp filled with interesting characters.
Captain Haddock and Tintin
For those of us who know the stories, Spielberg took the time to throw in a ton of references while staying mostly true to the original work. There are bottles of Loch Lomond whiskey rolling around, for example.
Thompson and Thomson visit Tintin

Sadly, the biggest weakness of the film is the one thing that made it possible: the motion capture technology. It's gotten good enough that we're in "uncanny valley" territory. For the most part, the look works, but there are moments, such as the motorcycle chase late in the film, where it just looks wrong. Thompson and Thomson, the not-twin detectives, are disappointing as well. While they look very much like their comic-book counterparts, they have a goofy semi-realistic style that doesn't fit with the rest of their mo-cap world. I don't know that there's anything that could be done about that short of removing them from the story, but there you are.
It's an odd fact that the one character that
isn't
motion-captured is the most expressive of the cast. Snowy, Tintin's dog/partner, is 100% animated, yet fits perfectly in the world. In the original stories, we read his thoughts via word balloons. In the movie he's not allowed to speak, but you always know what's going on in his mind. Snowy is a virtuoso performance by WETA, and it really makes the movie work. If you're a Tintin fan, you owe it to yourself to see
The Adventures of Tintin
. If you're not, but you're looking for a good two hour action-filled romp that doesn't require a whole ton of thought and is kid-safe to boot, it's a good film for you. There is some violence, particularly during the pirate sequence, but no blood or inappropriate language.
I really enjoyed the movie... more importantly, the five-year old me that learned to read with Tintin is satisfied.
Posted by: Wonderduck at 09:52 PM | Comments (4) | Add Comment
Post contains 805 words, total size 6 kb.
May 04, 2012
"...You Need To WRITE!"
I said that just a couple o' days ago, didn't I? And here I am, not writing for a couple of days. Just shows how lucky I really did get. I've got plenty of things to write about, just not plenty of time, what with the end of the school year coming next week. Of course, that means lil' ol' Wonderduck is gonna be awful darn busy, but never fear! There will be
HSotD
ep07 on Saturday, then something special on Sunday (assuming everything goes smoothly)... and then we're back into the F1 groove on Monday. But until Saturday, here's this: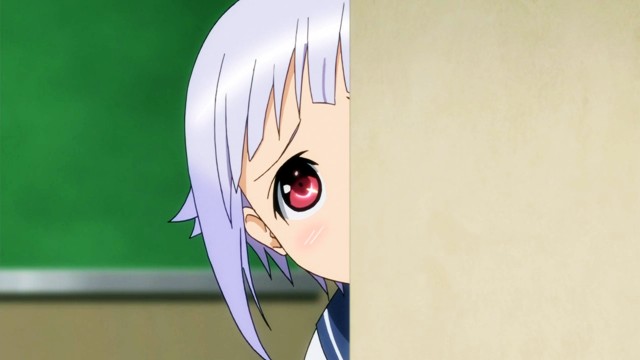 That's all.
Posted by: Wonderduck at 08:16 PM | Comments (7) | Add Comment
Post contains 107 words, total size 1 kb.
66kb generated in CPU 0.0442, elapsed 0.1453 seconds.
52 queries taking 0.1197 seconds, 336 records returned.
Powered by Minx 1.1.6c-pink.