April 23, 2017
49.
Today is April 23rd. Today is Impossible Astronaut Day, so go hug a Whovian. In 1985 on this day, Coca-Cola introduced "New Coke", prompting Vaucaunson's Duck and myself to search around Duckford for a case of the original flavor. The
first youtube video
was uploaded today in 2005. Both Æthelred the Unready and William Shakespeare died on this date, as did Buster Crabbe, Howard Cosell, and Jaap Havekotte, a famous manufacturer of ice skates for speedskaters. Meanwhile, John Hannah, Roy Orbison, Herve Villechaize, and Stephen A Douglas were all born on April 23rd. In Bergen, Norway, there's heavy snowfall, and back in 1917 Buster Keaton made his film debut. The International Space Station was visible from Newton Falls, OH, for 454 seconds and Hank Aaron hit the first of his 755 home runs today in 1954 against the Cardinals.
And in a hospital just off Lake Shore Drive in Chicago, a Wonderduck was inflicted upon a confused and slightly frightened world.
birthday candle!
I am still surprised.

Posted by: Wonderduck at 06:41 AM | Comments (10) | Add Comment
Post contains 168 words, total size 1 kb.
April 20, 2017
Still Alive. Again. I Mean, Still. Alive, That Is.
This was a triumph.
So I tell ya, it's more difficult to do 10 hours of mandatory overtime in a week when on two of those days you have a less-than-swell feeling that forces you to leave "early" instead of getting some of that overtime knocked out. Sure, it's my fault, no question, damn my weakened-by-age immune system, but it does mean that Thursday and Friday are gonna be long.
Heck, I'm writing this at 330am after I woke up from what was going to be a short nap. What does that tell you?
I'm going back to bed now. The alarm's going to ring in a few hours after all. Pffffffft.
Posted by: Wonderduck at 03:03 AM | Comments (2) | Add Comment
Post contains 121 words, total size 1 kb.
April 07, 2017
News To Chew On
First, something a little light-hearted for y'all! Practice 2 was run today at Shanghai, and I'm going to let you watch the whole thing right here at The Pond. Ready?
Just stare at this picture for 90 minutes, you'll get the same effect. It rained and rained and rained and then it fogged all day... P1 was shortened, P2 never got rolling at all. All that weather meant the medical helicopter couldn't fly... no helicopter, no cars on track. Fun times! I love rain delay theater... for baseball, a good broadcast crew can make a rain delay interesting and informative. The Legendary Announce Team is... well, they're okay when it comes to Rain Delay Theater. There was some talk about moving the race to Saturday, but that was shot down ASAP. The race may be... interesting, as the weather isn't expected to improve.
Now for the Interesting (as in "may you live in interesting times" interesting) News. My boss called me into her office today and we had a talk. Upshot is, I'm still employed. I managed to do enough to save my job.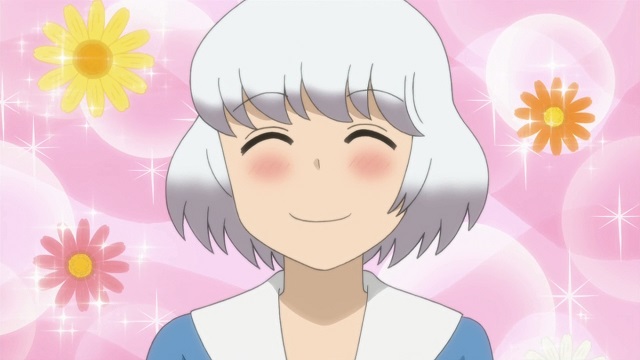 Except that I'm still on the hot seat. If my average numbers drop below the target for a month, I'm fired... and that state of affairs will last for
at least
a year, or until I'm fired, whichever comes first.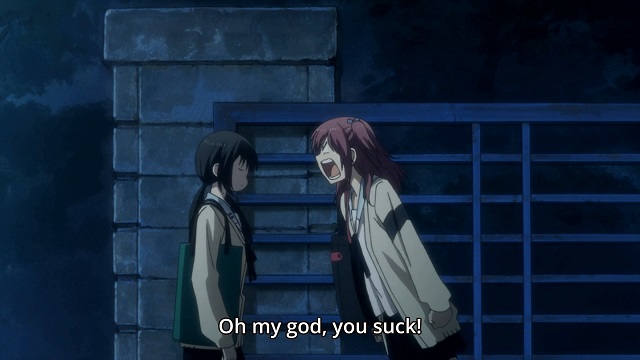 That was not the conversation I thought we'd be having. I thought there'd be some congratulations at the great job I did getting my numbers up, or a pat on the head, or something more than "don't get excited yet, you're still in trouble." So I'll admit to a little bit of downheartedness in my spirit at the moment, yeah. Always good to get a morale boost, hey?
Quals allegedly in the morning. See ya then.
Posted by: Wonderduck at 09:13 PM | Comments (5) | Add Comment
Post contains 304 words, total size 2 kb.
April 02, 2017
Not Dead Yet! Pt 2
It's been a few days since I last updated y'all on the Great Work Adventure. What it comes down to is this: if they want to fire me, they've got data to back it up. If they don't want to fire me, I gave them results to point at to justify it. Now it's just up to them.
I am not exactly filled with warm fuzzies by this.
Posted by: Wonderduck at 09:29 PM | Comments (4) | Add Comment
Post contains 73 words, total size 1 kb.
38kb generated in CPU 0.0169, elapsed 0.3034 seconds.
48 queries taking 0.2916 seconds, 300 records returned.
Powered by Minx 1.1.6c-pink.