October 08, 2010
F1 Quals: Japan 2010 (LIVE COVERAGE!)
According to the Legendary Announce Team, the rains came a couple of hours after Friday's second practice... and hasn't stopped since. In between then and now, it's either bucketed down or poured. As the cameras went live for Quals, the session was delayed for 30 minutes, with an announcement on what was going to be done at that point in 20. Saturday's practice session was for all intents and purposes a washout.
The weather is supposed to break sometime in the night Suzuka time.
UPDATE @ 1218am
: The safety car went out on track, and
it
was having problems. The big problem is that Suzuka actually has elevation changes, so the water flows downhill, towards the start/finish line. Degner in particular is a swamp, but many places have deep standing (or worse,
flowing
) water. The full wet tires are incredible pumps, blowing water out of their deep treads in prodigious amounts, but when the puddles are deeper than the tread depth they may as well as just be slicks... and that's the situation we're in. The FIA just announced that there's no decision as of yet, and there'll be another announcement around 1am Pond Central time. This isn't going to end well.
UPDATE @ 1237am
: SPEED is replaying Practice 2. Realistically, there's no way they can do quals today. This isn't the first time this has happened. In 2004, quals were hit by a tropical storm, the track was evacuated, and they ran the session on Sunday morning. So what happens if they decide not to run quals? The rules say if multiple drivers fail to set a time, their qualifying position will be the order in which they tried to set a lap, and then the order in which they left the pits. Failing that, car number order will be used to decide grid positions. Since nobody could try to set a time, and nobody left the pit lane, it'd go by car number, which means that Jenson Button would be on pole with his teammate second... but don't expect that to happen.
UPDATE @ 1am
: Another 30 minutes have been added to the announcement time. It's still pouring at Suzuka, and it's starting to get awfully dark.
UPDATE @ 105am
: We have racing! Okay, it's in the pit lane, but still...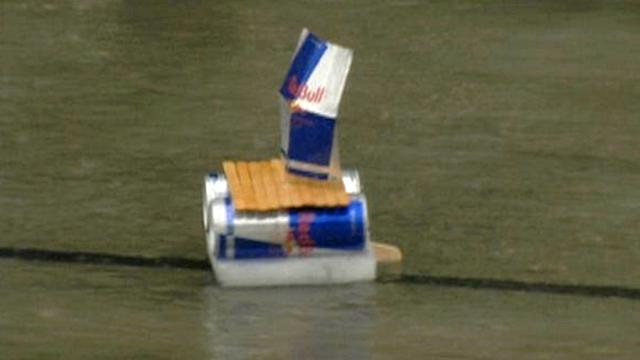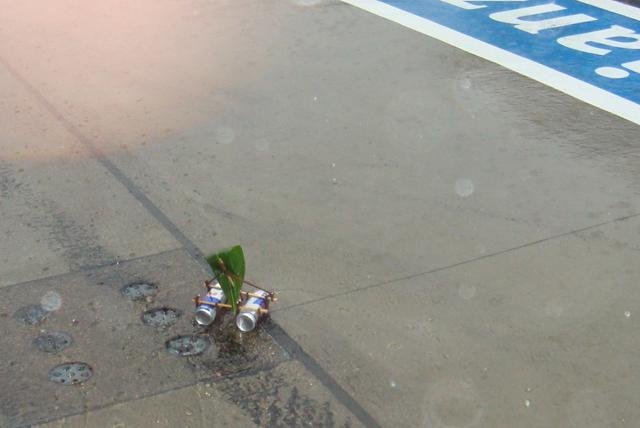 UPDATE @ 130am
: Qualifying has officially been postponed until 10am Sunday Japan time. That's approximately 6pm Pond Time, and SPEED will not be doing live coverage. Instead, they'll be running it at 11pm, right before race coverage. We'll be bringing qual results when they happen!
Posted by: Wonderduck at 11:16 PM | Comments (3) | Add Comment
Post contains 434 words, total size 3 kb.
1
I know it's a pain, but I am afraid I find this a bit amusing. Best laid plans of mice and men gang aft aglay... and all that.
What I really wonder is what they'd do if it was raining like this when the race is supposed to be run, because obviously they can't do it, and equally obviously there can't be a retry later. Is a one-day postponement possible?
Posted by: Steven Den Beste at October 09, 2010 01:09 AM (+rSRq)
2
Heck, the teams found it amusing! Virgin Racing was playing poker in their garage. The Great Suzuka Pit Lane Boat Race was in full swing, with at least three teams participating. Heikki Kovaleinninninnie's boat was, by all reports, the best looking though it didn't move a whit. When this was brought to his attention, he replied "It's waiting for the lights." *snert*
As far as a one-day delay goes, it's never happened before. From what I can gather from unofficial sources, if the race can't go at all on Sunday then it's just flat-out canceled, no make-up.
A very good point was raised during SPEED's broadcast tonight, in that the teams are racing under an old "Concorde Agreement". As such, they are only contracted to run 16 races. We've got 19 on the calendar right now, so losing one (or two, if Korea really is in as bad shape as it's sounding) won't be breaking anything with the FIA... the sponsors will throw a fit, though.
Posted by: Wonderduck at October 09, 2010 01:45 AM (blg68)
3
Just because it's never happened before doesn't mean they can't make up a new rule. ;-)
Posted by: Mallory at October 09, 2010 07:35 AM (WJ2qy)
Comments are disabled. Post is locked.
26kb generated in CPU 0.0113, elapsed 0.0974 seconds.
47 queries taking 0.0887 seconds, 279 records returned.
Powered by Minx 1.1.6c-pink.