January 26, 2013
A Birthday To Remember
I'd like to tell you all a story. In some ways, it's a happy story, but in others it's kinda sad. If you're not interested in hearing some sad stuff, please enjoy the pretty picture of a piece of birthday cake and go on with your day.
For everybody else, read on.
more...
Posted by: Wonderduck at 10:41 PM | Comments (5) | Add Comment
Post contains 629 words, total size 4 kb.
January 23, 2013
Tired And... It's Probably Best If I Leave It At That.
The Spring semester has begun at Duck U, and we've been kinda busy in the Bookstore. Perhaps unsurprisingly, I'm finding it difficult to come up with the motivation to blog here at The Pond. There are other things going on, too, but that's the main thing.
Not that it matters.
Posted by: Wonderduck at 08:50 PM | Comments (2) | Add Comment
Post contains 61 words, total size 1 kb.
January 19, 2013
How Did You Spend Your Saturday, Wonderduck?
Even though I had absolutely no reason to do so, I woke up at 5am today, and I'm one of those people who can't go back to sleep once they wake up. I puttered around the interwebz until around 7am, at which point I started three loads of towels going in the laundry room. By 9am, those were finished, and I was giving thought to the grocery shopping. It took me a couple of hours to get the gumption up to go do that, however, as my brain simply wasn't interested in doing anything...
I
was awake, but
it
was still craving sleep. So off to the grocery store I went.
That took me a good half-hour or so, horrified by the incredible number of people there. I got back to Pond Central, then I was reminded that I'm getting old and my knees are made of jello and razor blades as I took my shopping up the stairs. I then puttered around the interwebz for another hour or so until my body said "no more, must sleep." So I did, a glorious five hour nap. Once awake, I gathered up my clothes and took
them
down to the laundry room... another three loads and two hours. Which brings us to right now, more or less, with the temperature dropping like a rock and the wind blowing like the precursor to a hurricane.
I remember when Saturday nights were fun. I kinda miss those days.
Posted by: Wonderduck at 10:29 PM | No Comments | Add Comment
Post contains 252 words, total size 2 kb.
January 18, 2013
Yeek
Classes start next week. I'm a little worn out already, and I'm barely spending any time on the sales floor. You'd think I'd be nice and relaxed, and to that, I'd say that you don't really know me at all. Under stress I tend to get a little twitchy, and twitchy means tired. As a result, my plans for tonight are simple... have some pizza, watch a little TV, then get to work on the Ep02 writeup for
Vividred Operation
. Or take a nap after dinner, one of the two.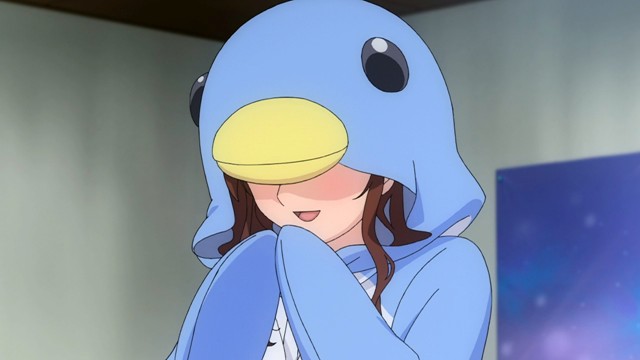 Here's a girl dressed as a penguin.
Posted by: Wonderduck at 07:26 PM | No Comments | Add Comment
Post contains 98 words, total size 1 kb.
January 15, 2013
Almost Finished
The Ep01 writeup for
Vividred Operation
is nearly done, but I've GOT to get some sleep. It will go up Wednesday evening, I swear upon a plushyferret!
Now I go to bed.
Posted by: Wonderduck at 11:15 PM | Comments (4) | Add Comment
Post contains 34 words, total size 1 kb.
January 11, 2013
CRAVINGS!!!
So there I was, in my office at the Duck U Bookstore and I really should take a picture of it and show y'all, if for no other reason than the entertainment value inherent with what my office looks like; I'm sure you think it's some sort of swank place with velour and velvet and high-end mahogany and a cigar humidor with a built-in wine cellar because what else would the office of a bookstore manager look like? You're forgetting the huge floor-to-ceiling ferns disguising the door to my private room with the velvet Elvises, or would that be Elvii? Anyway, two of those, the bar, and all the rye bread anybody can eat, and I go in there and hide when things get crazy (I'm in there a lot) and weep softly to myself as LL Cool J's "
Mama Said Knock You Out
" plays over the hi-fi and I try to regain my morale to face the world again and did I just say all that out loud?
Anyway, so there I was in my office at the Duck U Bookstore, doing paperwork like it was going out of style... didn't they say that computers were going to cut down on paper?... when I realized two things: one, that I kept looking at the opening to the private room, and two, I was ridiculously hungry. But not for just anything, oh no... I had a craving, a veritable
need
, for two foodstuffs: macaroni and cheese, and peas. Not mixed together. Separately: a bowlful of mac&cheese, and a bowlful of peas.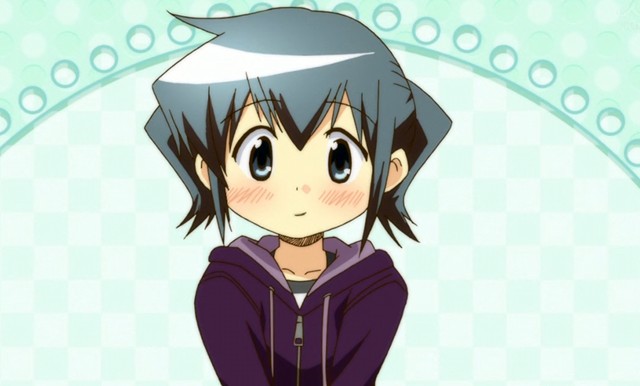 Oh sure, you're amused now, but in an hour, when you start to realize that you've gotta have some elbow pasta and cheddar, and little green spheroids of flavor, you'll realize that I'm not insane. Okay, yes, yes I am, but not because I had a craving for that. Anyway, I had that for dinner tonight... I had no choice... and oh my but it was tasty. Tasty tasty tasty. Om nom nom. It wasn't as good as the Infamous Yellow Meal
©
but it was pretty close. And now I don't have the incredible longing for mac&cheese and peas anymore, so that's a great thing indeed. Nice thing about food cravings, they go away pretty quickly after you eat it.
Um. Did I just do that? What's wrong with me? I tell ya, give a duck a blog and all heck breaks loose.
Posted by: Wonderduck at 09:07 PM | Comments (2) | Add Comment
Post contains 405 words, total size 3 kb.
January 05, 2013
Cool, Funny, Weird
COOL
:
This was the debut run of the 2012 Toyota TS030 Hybrid LeMans Prototype (LMP1). If you don't have the volume turned on, you're missing the "cool" bit. In case you're wondering what's going on, the car begins in electric-motor mode before the V8 engine kicks in... which then sounds like the car is going into hyperspace. Baby! If the Prius sounded like that, I'd buy one.
FUNNY
:
I've posted a lower-quality version of this before, but I recently found this cleaner and longer clip of the 2001 "control tire" incident in the Australian V8Supercar series. A simplistic description of V8S would be "Aussie NASCAR, but on road courses." I love it; if I had to blog about a race series, but couldn't do F1, I'd probably do V8S.
WEIRD
:
The first race I ever did extensive blogging for,
the 2005 USGP
, is known for only having six cars start. I've spoken of that moment on here before, but never shown it. Well, here it is, in all its
gory
glory. If you're not sure what's going on, read the link. It'll give you at least a minimum of understanding.
Posted by: Wonderduck at 06:44 PM | No Comments | Add Comment
Post contains 193 words, total size 2 kb.
39kb generated in CPU 0.0218, elapsed 0.2096 seconds.
48 queries taking 0.1799 seconds, 298 records returned.
Powered by Minx 1.1.6c-pink.