June 14, 2019
Le Mans 2019
It's that time again! It's the middle of June, and that means that a middlin' city a smidge smaller in population than Duckford to the south of Le Havre, France becomes the center of the motorsports world as the 87th 24 Hours of Le Mans gears up. And due to a miracle pulled off by the apartment complex management, I'll be able to watch it from Pond Central's comfy chair! For whatever reason, Dish Network dropped MotorTrend TV (Dish 246) from our channels list earlier this week. It was there Monday, it wasn't there Wednesday. I called the office, explained the situation, and they called Dish this morning. And lo, upon Pond Central the satellites did smile, for there in its normal location were the initials "MT". I've already set the DVR for all 24 hours.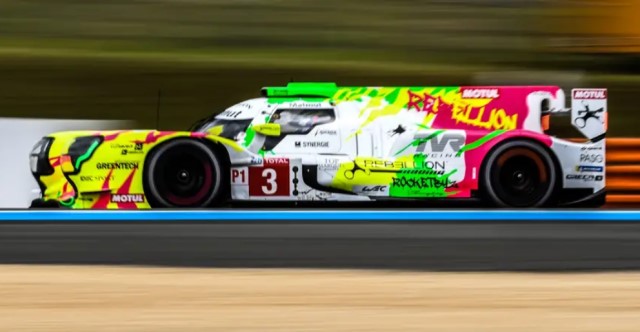 While Toyota is the favorite to get the overall win with their LMP1-H hybrid powered cars, I'm throwing my support this year behind Rebellion Racing and their LMP1-L non-hybrid cars. The Swiss team is an honest-and-true privateer team, with no support from any manufacturer. Despite this, they were third and fourth in last year's 24H, the best of the non-hybrid cars. They were 12 laps down to the Toyotas. Now that Toyota has finally won Le Mans after years of heartbreak and suffering, and Fernando Alonso has a Le Mans victory under his belt in his chase for the "Triple Crown" of wins at Monaco, Le Mans and the Indianapolis 500, I have no hesitation to root against them. It would be a
wonderful
thing to see a privateer team beat the factory cars... I don't honestly expect it, unless there's some reliability issues (with a Toyota at Le Mans? Never!), but it would be so cool.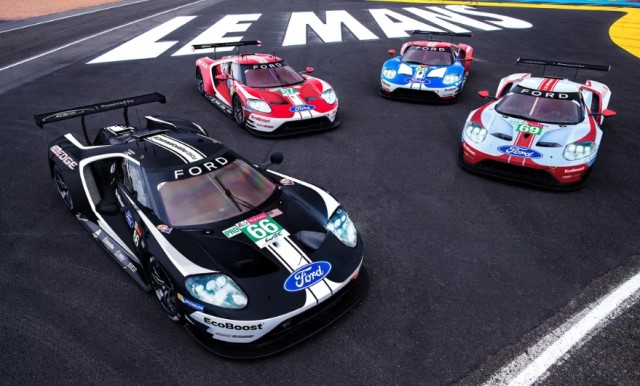 Having said that, I'm cheering for Ford Chip Ganassi Racing in the GTE Pro division. Yes, from privateer to factory based, all in the space of a paragraph. The thing is, Ford is getting out of endurance racing at the factory team level after this race, so seeing them take a class victory would be a great way to go. Sorry, Corvette, I know you're usually my team, thanks to my awesome garage being a Vette specialty shop... I'm a fickle duck, I guess. Next year, I promise!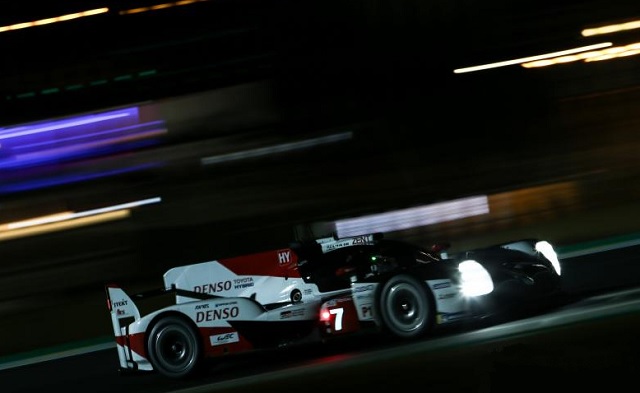 For those of you who want to watch along, but don't have MotorTrend TV, they have a free 14-day trial you can sign up for on their website and watch the race streaming that way. Or there's Radio Le Mans and their brilliant (audio only) coverage as well. There's nothing better than seeing cars going 210mph down the Mulsanne straight in the middle of the night. C'mon, join in with me!
Posted by: Wonderduck at 05:13 PM | No Comments | Add Comment
Post contains 455 words, total size 3 kb.
26kb generated in CPU 0.012, elapsed 0.1699 seconds.
47 queries taking 0.1623 seconds, 234 records returned.
Powered by Minx 1.1.6c-pink.