March 24, 2018
F1 Quals: Australia 2018
It feels like just last month we were in Abu Dhabi. Nope! It was only three months and change ago... and everything is different now. Except where it isn't. Let's take a look at the provisional grid for the 2018 Grand Prix of Australia:
...
Pos

Driver
Q1
Q2
Q3

1

Mercedes

1:22.824

1:22.051

1:21.164

2

Ferrari

1:23.096

1:22.507

1:21.828

3

Ferrari

1:23.348

1:21.944

1:21.838

4

Red Bull Racing


1:23.483

1:22.416

1:21.879

5

Red Bull Racing


1:23.494

1:22.897

1:22.152

6

Haas Ferrari

1:23.909

1:23.300

1:23.187

7

Haas Ferrari

1:23.671

1:23.468

1:23.339

8

Renault

1:23.782

1:23.544

1:23.532

9

Renault

1:23.529

1:23.061

1:23.577

10

Mercedes

1:23.686

1:22.089

DNF

11

McLaren Renault

1:23.597

1:23.692




12

waffel
McLaren Renault

1:24.073

1:23.853




13

Force India Mercedes

1:24.344

1:24.005




14

Williams Mercedes

1:24.464

1:24.230




15

Force India Mercedes

1:24.503

1:24.786




16

Scuderia Toro Rosso


1:24.532






17

Sauber Ferrari

1:24.556






18

Sauber Ferrari

1:24.636






19

Williams Mercedes

1:24.922






20

Scuderia Toro Rosso


1:25.295





...
Oh, well, only 6/10ths of a second faster for Hamilton, that's nothing... eep. Mercedes has long had a special engine setting for use in quals, they're currently calling it "party mode", where they get maximum power from the lump in the back. It appears to be extra wacky this season, or at least this race, as things were a LOT closer at the end of Q2. Having said all that, Ferrari proved to be quicker during the race than they were in quals... they do long distances better due to being gentle on the tires... so we've still got hope for an actual race on Sunday. Maybe. If things go well. I hope.
In other fun news, Haas put in their best qualifying effort since... um... ever? And it'll get better, as Red Bull's Smiley Ricciardo is getting a three-spot grid penalty for some infraction or other in practice. Of course, they've always done well in Melbourne... but have we just seen the birth of the new "best of the rest" team? Mercedes' Valterri Bottas pranged his car right at the start of Q3, and he's going to need a new gearbox... that's a five-spot grid penalty... so welcome to the Top 10, LeMans Alonso and McLaren! It's early days, but so far it looks like they made the right choice by moving to Renault engines... neither Toro Rosso/Honda made it out of Q1 or really even looked like they ever would again. But they didn't explode. That's a good start.
So. Race is in a few hours. Whatever will pass for a F1U! this year will follow along tomorrow... see ya then!
Posted by: Wonderduck at 03:02 PM | Comments (1) | Add Comment
Post contains 472 words, total size 20 kb.
March 20, 2018
F1 on The ESPNs: Australia 2018
Hey, hello, and how are ya? It's time, once again, for another season of Formula 1! Yaaaaaay! And this year, there's a LOT of changes to be talked about! Um... yay? But at least we're starting at the only track that should be the first race of the season, Albert Park in Melbourne! Yaaaaaay! Let's take ourselves a quick gander at the track map, and we'll move on from there. Yaaaaay!
Nothing changes, all remains the same... and there's something comforting about that if you ask me. It does help that this circuit is really quite good at being a suitable test for new cars. It's tough but fair, fast and slow, without room for mistakes except where there's plenty of runoff... the track has a plurality, t
hat's why they call it Mr Duality
. "So, Wonderduck, you said there's lots of changes," you're thinking and apparently I can read minds now, "what have they done now?" Well, how about a new theme song?
If you think you've heard the name "Brian Tyler" before, I can't help ya... but you've heard his music. He scores for movies and tv. Five of the
Fast and the Furious
films, T
hor: The Dark World, Iron Man 3
, and
Avengers: Age of Ultron
from the MCU, the NFL Football theme for ESPN, and dozens of others. Amusingly, it's available on Amazon. Of course I've already purchased it. Oh, that logo? That's the new official logo for Formula 1. Yeah, I know, sorry, they didn't ask me. What other changes are out there?
There are a few others, yeah... but those will have to be discussed during the rest of this week's runup to the race. Because now it's time to look at the television schedule for the Grand Prix of Australia!
Practice 2: 12m - 130a Live on ESPNews
Quals: 1a - 230a Live on ESPN2
2018 Grand Prix of Australia: 12m - 230a Live on ESPN2
I have absolutely no confidence in these times, I'm just going on what I'm finding online. I'm not thrilled about this, truth be told: we no longer have the Legendary Announce Team to listen to. Instead, we're getting the SkySports broadcast... and in the past, I've loathed that announce team. What does it all mean? It's a brand new world, folks... let's see if it's any good, together!
...and if you've got any questions leading up to the race, ask 'em in the comments and I'll answer next time 'round.
Posted by: Wonderduck at 11:31 PM | No Comments | Add Comment
Post contains 421 words, total size 3 kb.
March 19, 2018
2018 Is Coming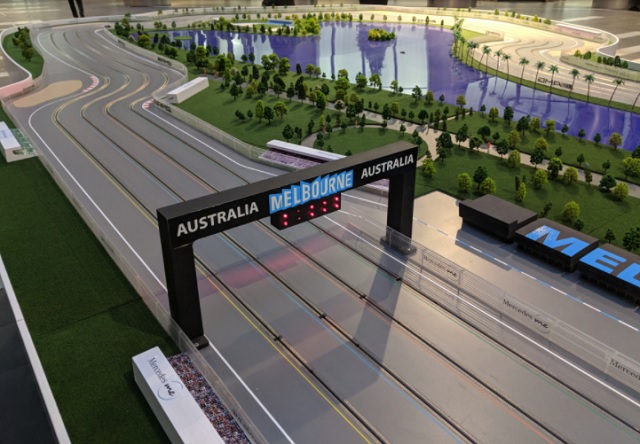 Posted by: Wonderduck at 11:47 PM | No Comments | Add Comment
Post contains 3 words, total size 1 kb.
March 05, 2018
Using Analogy For Descriptive Purposes
"Formula 1
is Olympic fencing...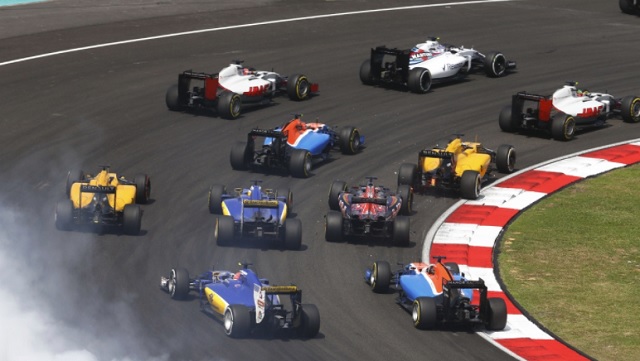 ...NASCAR
is large men in heavy armor swinging big swords at each other...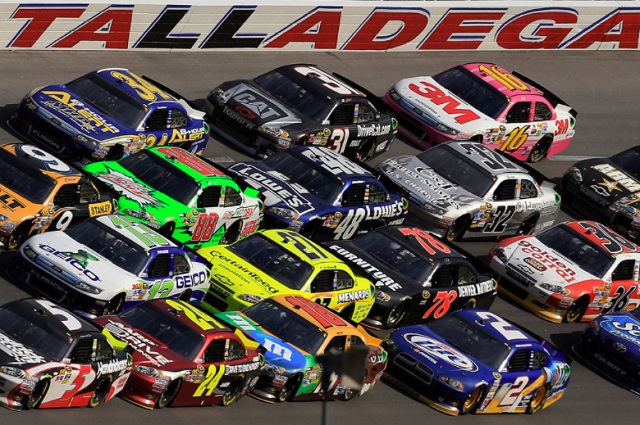 ...Stadium Super Trucks
is kids jumped up on handfuls of sugar and gallons of Mountain Dew hitting each other with nerf sticks."
I love it when an analogy comes together.
Posted by: Wonderduck at 10:57 AM | No Comments | Add Comment
Post contains 53 words, total size 1 kb.
48kb generated in CPU 0.0274, elapsed 0.1571 seconds.
45 queries taking 0.1446 seconds, 238 records returned.
Powered by Minx 1.1.6c-pink.