November 17, 2009
Silly Season Heating Up
With Mercedes' purchase of BrawnGP yesterday, it appears that Jenson Button maybe didn't believe the team's assertions that they won't be an all-German team. Earlier today, it appears that he agreed to a three-year, £6million contract with... McLaren, the team that Mercedes sent packing.
Lewis Hamilton, 2008 Driver's Champion. Jenson Button, 2009 Driver's Champion. Yeah, I'd say that's a halfway decent driver's lineup for McLaren.
I suddenly suspect that Kimi Raikkonen is headed for Mercedes. If that doesn't happen, then expect Merc to be all-German. Then expect plenty of WWII references, what with British/McLaren vs German/Mercedes... then throw in the dream of an American/USF1 team, and we're all set.
In other driver news, the favorite driver of Vaucanson's Duck's wife, Timo Glockenspiel, signed with newbie team ManorGP. That's a good signing for the team in my opinion. Not only is he a good driver, but his experience will go a long way towards improving the car during testing sessions.
Finally, a new name has arisen in the race to partner Robert Kubica at Renault. Would you believe former SuperAguri driver Franck "The Barber" Montagny may be back? What, Luca Badoer isn't available?
Posted by: Wonderduck at 06:11 PM | Comments (5) | Add Comment
Post contains 196 words, total size 1 kb.
November 16, 2009
Silver Arrows Replaces White Knights!
Not a bad year for Ross Brawn, really. He rescues the Honda F1 team from the dead, renames it after himself, the team goes on to win seven of the first eight races, rolls on to both championships... and then Brawn goes out today and sells 75.1% of his stake in the team to German car giant Mercedes.
Which means that, for the first time since 1955, Mercedes is back as a Formula 1 team. Let me put that in perspective here: the last time Mercedes entered their own cars in a F1 race, two of their drivers were
Juan Manuel Fangio
(aka St Fangio the Quick) and
Sterling Moss
. And how are they getting back into it? Buy buying the reigning Constructor's Championship team. Not too shabby, that.
I guess we now know why BrawnGP was reluctant to re-sign Jenson Button... Mercedes wanted to choose their own drivers. Speaking of which, they've come out and said they didn't want two German drivers, which leaves the door open for Button to come back, but... but... there are three very good prospective German pilots out there. The obvious two are Nico Rosberg and Grizzly Nick Heidfeld. Perhaps we now know why Rosberg was so confident that he'd be driving this season, despite his name not being linked to any team. But what of Slappy Schumacher? Sure, his heart is with Ferrari, but is it THAT far out of the realm of possibility that he'd hook up with MercedesGP?
But what of McLaren, or as it is correctly named, "McLaren-Mercedes"? Doesn't Mercedes own a stake in the team themselves? Yep, they sure do, a 40% one, as a matter of fact... which McLaren is going to buy back over the next two years. They'll still be getting their engines from Mercedes until 2015, except
now
they'll have to pay for them. There's some speculation that the reason for all of this is that Mercedes is a little peeved about McLaren's new road-car, the
MP-4/12c
. It may be that Mercedes doesn't want to supply engines to what will be, essentially, a competitor to the
SL-65 AMG
.
So there you have it: BrawnGP is no more, taken over by MercedesGP. Big news indeed!
Posted by: Wonderduck at 06:28 PM | Comments (1) | Add Comment
Post contains 374 words, total size 3 kb.
November 14, 2009
Formula 1: The Text Adventure
WONDERDUCK: LOOK_
You are in 3rd place at Spa-Francorchamps. What do you want to do now?
WONDERDUCK: PUSH HARDER_
You gain on the car in front. What do you want to do now?
WONDERDUCK: CAST SPELL_
What sort of spell do you want to cast?
- Shield of Collisionity (L1)
- Turbo Shoes (L3)
- Steering Wheel of Misfortune (L2)
WONDERDUCK: CAST STEERING WHEEL OF MISFORTUNE_
You cast the spell.
+3 Hit Points!
The 2nd place driver loses control and crashes heavily!
You are now in 2nd place. What do you want to do now?
WONDERDUCK: PUSH HARDER_
You gain on the car in front. What do you want to do now?
WONDERDUCK: LOOK_
You see an Eau Rouge. How do you want to engage it?
WONDERDUCK: FLAT OUT_
You beat the Eau Rouge. What do you want to do now?
WONDERDUCK: PUSH HARDER_
You gain on the car in front. What do you want to do now?
WONDERDUCK: PUSH HARDER_
Suddenly everything is spinning and you are very dizzy! You have lost control.
-7 reputation
What do you want to do now?
WONDERDUCK: LOOK_
You are stranded in a gravel trap. A marshall is here.
WONDERDUCK: QUIT_
Your rank is: Finnish Rally Driver.... BYE!
Posted by: Wonderduck at 12:06 AM | Comments (1) | Add Comment
Post contains 210 words, total size 1 kb.
November 11, 2009
F1 News Nuggets
Now that the racing part of the F1 year has ended, it's time for the
other
part: the Silly Season! To be honest, the Silly Season got started a little early this year when HWMNBN signed with Ferrari and Robert Kubica went to Renault. Now, however, there's a whole slew of seats to be filled with names, and the speculation, contract squabbles, and actual signings are flying fast and furious throughout the Circus.
A little over a week ago, Williams named both their drivers for the 2010 season. The first was a blessing for F1U!, as he has the greatest name ever:
Nico Hulkenberg
. I mean, come
on
, that right there is just begging for nicknames, Marvel-related jokes, and Bruce Banner parodies, and you may expect a lot of them next year. The other driver wore out his welcome with his 2009 team, and in the process damaged his reputation with a lot of fans. Still, there's no denying that he'll go down in history as F1's greatest wingman: Rubens Barrichello. The amazing thing is that sometime during the 2010 season, barring incident, Rubens'll reach the 300-race mark. Truly a phenomenal statistic in this sport where 30 is considered old, and racing at 40 is unheard of these days. He'll be 37 when the season starts, and is the last active driver to have raced against the late Ayrton Senna. And speaking of Senna...
Campos Meta, one of the new teams on the grid for 2010, named the nephew of Ayrton,
Bruno Senna
, to be one of their drivers. Uncle Ayrton said in 1993, "If you think I'm good, just wait until you see my nephew Bruno." To date, Bruno is best known for having had
a run-in with a dog
during a GP2 race in Turkey, but it's undeniable that he's got a whole bucketload of talent.
Kimi Raikkonen and Jenson Button, the 2007 and 2009 Driver's Champions respectively, still have yet to sign with any team. Rumors were that Kimi was going to McLaren, but it appears that the team isn't willing to pay the type of cash it'd take to sign him. In response, Kimi has said that he wants to drive in F1, but only for the right team (read: McLaren). If that doesn't happen, he'll be happy to take the $30million buyout that Ferrari gave him and go rallying. Button, on the other hand, is also asking for some serious coin. When it came out that he actually
paid his own airfare
to the various grands prix this year, one can't help but wonder why BrawnGP isn't coughing up the moolah.
Of course, that might be because Brawn will be losing Virgin as their primary sponsor in 2010. Instead, it seems that they'll be buying into F1 as a full-fledged
team
, not just as a sponsor. The Manor Motorsports entry is the one being rumored as the most likely to be purchased by Richard Branson's conglomerate. If it happens, expect a few "Virgin Virgin" jokes. On Brawn's part, expect to see Mercedes (or one of their subsidiaries) buy into the team, perhaps as much as a 75% stake.
The European media is proclaiming that USF1, the new American team on the grid, has no chance in hell of actually taking the lights at the start of the 2010 season. This is because of comments that Ross Brawn made to a German paper, expressing surprise that the Charlotte, NC-based team hasn't begun crash-testing their car yet. Peter (ex-Smarmy) Windsor, team sporting director, responded by saying that parts of the chassis have indeed been crash-tested. He also pointed out that FIA inspectors had visited their facility and were quite pleased with the set-up. According to earlier reports, USF1 is expecting to have their first chassis on the asphalt by the end of November.
Finally, got a few million dollars lying around? Michael Schumacher's 1994
Benneton-Ford B194
from that year's final race, the Australian Grand Prix at Adelaide, is up for auction on eBay Germany. It's been refurbished, so that little ding it got when
Schumi nerfed Damon Hill
, then went for a little flight, has been buffed out. You'll hardly notice.
Posted by: Wonderduck at 11:30 PM | Comments (4) | Add Comment
Post contains 697 words, total size 5 kb.
November 04, 2009
Toyota Quits F1!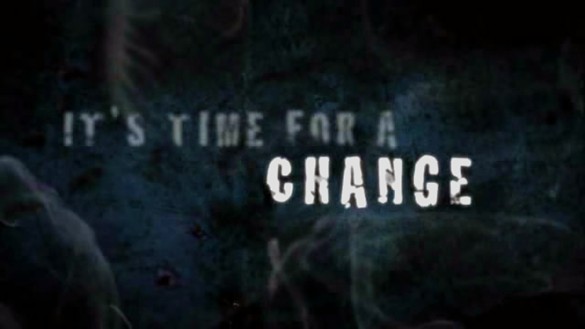 In a perhaps not so shocking announcement, the Toyota Motor Company, parent of Toyota F1 Racing, declared that they were withdrawing from Formula 1, effective immediately.
The images above are from the promotional video ToyotaF1 put out in the preseason, ironically entitled
The 2009 Contender
. In truth, they were anything but. Their best race of the year was the first one in Australia, where they were one of the Diffuser Three (along with Brawn and Williams) and finished third and fourth despite starting from the back of the field. I honestly expected that they'd break through for their first ever win some time this season.
Instead, they slumped. Seven races without scoring any points at all. After Australia, the most they scored in one race was eight points (three times: Bahrain, when Jarno Trulli was on pole, Singapore, where Timo Glock finished second, and Japan, where Trulli finished second). Four races, 35 of their 56.5 points for the season. Not good. In all, the Toyota team had 13 podium finishes in their eight years in the sport.
It'd been rumored for some time that Toyota needed to get a win this year or they'd quit F1. After all, they've been racing since 2002, reportedly had the largest budget in the sport every year, and they still couldn't get it done. Considering the competition in that category (a bigger budget than Ferrari or McLaren?) that's pretty impressive. But then throw in the huge hits the automotive industry has been taking recently, and something had to give... and it wasn't going to be Toyota's NASCAR teams (they actually win). I thought that their back-to-back second place finishes might be enough to keep the team going but, alas no.
The writing was pretty clear on the wall, however, when Williams announced they would be going with Cosworth engines in 2010. They'd used Toyota engines since 2007, and seemed perfectly happy with them during that time. That was a pretty clear indication that something was up; it's not like Toyota couldn't supply enough engines.
So now both Toyota and Honda are gone from the sport, meaning that for the first time since 1983, there won't be a Japanese manufacturing presence on an F1 grid, and given that Kazoo Nakajima hardly tore up the track this year (except when he crashed) and Kamui Kobyashi is under contract to Toyota Racing (as opposed to Toyota F1), there may not be ANY Japanese links in 2010, other than the Grand Prix of Japan. Considering the fanaticism that country has towards F1, that's rather shocking.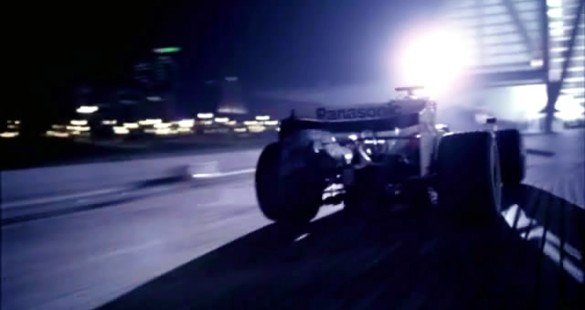 But so it goes. If there's any good to come out of this, it's that the former BMW-Sauber team will now have a space on the grid for 2010.
Posted by: Wonderduck at 08:07 PM | No Comments | Add Comment
Post contains 459 words, total size 3 kb.
42kb generated in CPU 0.0228, elapsed 0.35 seconds.
48 queries taking 0.3389 seconds, 250 records returned.
Powered by Minx 1.1.6c-pink.