August 30, 2018
F1 on TV: Monza 2018 Blah Blah Blah You Know The Drill...
I'm grumpy as heck at my boss right now, and I'm very, very tired of doing overtime. Getting home at 10pm just so I can eat something then go back to sleep? All work and no play makes Wonderduck a dull waterfowl.
Speaking of playing, the F1 Circus is in Italy this weekend. Italy, Italy... which track is that again?
Oh yeah, right! Formula 1's answer to NASCAR, Monza! At Spa-Francopants, something like 72% of a lap is run at full throttle. At Monza, it's 114%. It's a fast circuit, is all I'm saying. After they made some changes to Parabolica (aka Turn 11 on the map above), it's no longer the end of your race if you go off there, and that's a shame. Unless you go REALLY off, in which case we'll send out Fluffles the cat to cover up your car in the kitty litter.
Sadly, it looks like Friday practices are going to be very wet, if not completely rained out. I say "sadly" because that's probably going to be the only rain we see. On the other hand, with a dry track we've got a good chance to see something that hasn't happened since 2010: Ferrari winning its home race. I can't even remember the last time before that for a Ferrari victory at Monza, so... history in the making?
Well, whatever. I'll have a Quals report up sometime Saturday... still working out details of having a meal with the folks, maybe Saturday, maybe Sunday... and I expect I'll get some sort of F1U! up after the race.
See ya then!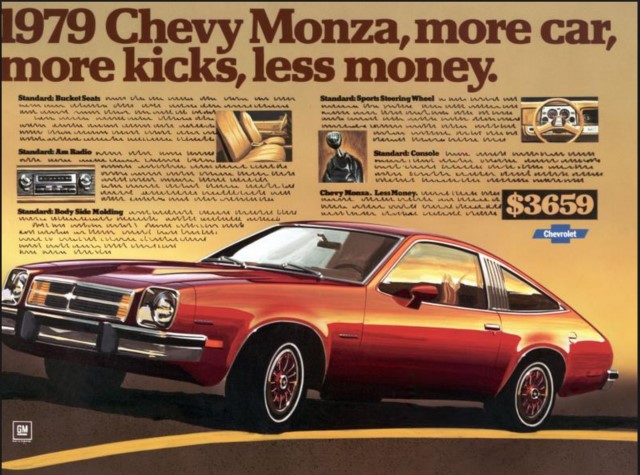 Posted by: Wonderduck at 11:29 PM | No Comments | Add Comment
Post contains 278 words, total size 2 kb.
August 25, 2018
F1 Quals: Belgium 2018
Overcast, gray and cloudy. No, not the skies over Duckford for most of the past week, the skies over Spa-Francopants today! The FIA Weather Minstrels said there was a 90% chance of rain during today's Quals, which meant we had a great chance of it not raining ever again at Spa... that's how inaccurate those predictions usually are. But rain it did, and hoo boy, did it pay off! Here's the provisional grid for tomorrow's Grand Prix of Belgium:
Pos
Driver
Q1
Q2
Q3

1

Mercedes

1:42.977

1:41.553

1:58.179

2

Ferrari

1:43.035

1:41.501

1:58.905

3

Force India Mercedes

1:44.003

1:43.302

2:01.851

4

Lawsuit
Force India Mercedes

1:44.004

1:43.014

2:01.894

5

Haas Ferrari

1:43.597

1:43.042

2:02.122

6

Ferrari

1:42.585

1:41.533

2:02.671

7

Red Bull Racing


1:43.199

1:42.554

2:02.769

8

Red Bull Racing


1:43.604

1:43.126

2:02.939

9

Haas Ferrari

1:43.834

1:43.320

2:04.933

10

Mercedes

1:42.805

1:42.191

DNS

11

Toro Rosso


1:44.221

1:43.844




12

Toro Rosso


1:44.153

1:43.865




13

AMX-30
Sauber Ferrari

1:43.654

1:44.062




14

Sauber Ferrari

1:43.846

1:44.301




15

Renault

1:44.145

DNS




16

Renault

1:44.489






17

McLaren Renault

1:44.917






18

,
Williams Mercedes

1:44.998






19

Veruca S
Williams Mercedes

1:45.134






20

McLaren Renault

1:45.307





Sure, the top two positions aren't anything to get worked up about, except that Hamilton becomes the first driver to ever have five poles at Spa (big deal). But what happened next... now
there
's the interesting stuff!
You may remember
my offhand comment
that Force India went into receivership and nearly died, yes? Well, while it had been purchased, there turned out to be something of a confusion, as so often occurs when money is involved in Formula 1. I've read everything I could on the matter, and what I THINK it works out to is that the purchasing group bought the
team
, but
not
the actual FIA Entry to allow the team onto the grid. Or something like that. So here's this group of moneymen that has just purchased everything they needed to have a Formula 1 team, but due to some technicality or other, they couldn't do anything with it.
As I left for work Thursday morning Pond Central Time, nobody was sure if the pink cars were going to be on the grid. They were there, their trucks and motorhomes without liveries, but that was all they were. Various votes were taken, and the teams unanimously decided to allow them to race. But, since the team had changed hands, the decision was made to declare them a new team and Force India, now known as
Racing Point Force India
, has had their constructor's championship points stripped. Their drivers kept their points, however. Because of this, an amusing conundrum arose. See, the technical regulations say nothing about a situation like this. An argument was put forth that, since they were a new team, the engine allocations for the cars should be reset to zero... that is, all the engine pieces Force India had used (three ICE apiece for each driver, the annual limit before penalties start accruing) would no longer count against the team since they were being considered a new entity! After some frantic hemming and hawwing, the logical answer was reached: since the drivers were being allowed to keep their points, so too should the engine count carry over. This is, of course, the right answer, but I think they came to it for the wrong reason. I think it was made clear a couple of years ago that the engine count is tied to the
car
, not the driver. Otherwise, a driver put in the seat to replace another would have zero engine usage. In any case, logic says this is the correct answer, but logic usually has little place in Formula 1.
The upshot of all of this is that Force India, after a week where nobody knew if they were going racing or not, after a summer break where nobody knew if they were going to exist as a team or not, took third and fourth on the grid today. I think that's got to count up there with the greatest performances of all time, right? From dead to Row 2 in one week? Hell yeah.
Anyway, the rains DID come, just seconds after Q3 began and everybody went out on slicks. And the rains came in buckets, too. Drivers were tiptoeing around that first lap, particularly after Valterri Bottas lost control of his Mercedes while driving in a straight line. He didn't hit anything, which counts as some minor miracle. Anyway, everybody dove into the pits for rain boots... everybody but Force India, either through mistake or just sheer bloody-mindedness. It didn't go well. The track was pretty much unable to be driven on with slicks, as Lawsuit Perez proved when he only just missed turning his car into very small carbon fiber shards at the top of Eau Rouge/Radillion. In what counts as a masterpiece of understatement, Perez later described it as a "pants sh*tting moment".
After crawling back around, the team was in no rush to send them back out, and for a wonder the rains stopped and the circuit immediately began to dry. Times began plummeting, and the pink cars were released at what turned out to be pretty much the perfect moment. A short span of time later, and the second row was theirs. While it's true that Force India has always done well here...
remember their pole in 2009
?... this has got to rank among their finest moments anyway.
Pay no attention to the massive time gap between Row 1 and 2... both Hamilton and Vettel took even greater advantage from the rapidly drying track, is all. Tomorrow's race should be a humdinger, you betcha. See ya then!
Posted by: Wonderduck at 08:02 PM | Comments (4) | Add Comment
Post contains 993 words, total size 24 kb.
August 21, 2018
Summer Break Is Over... Get On The Bus, Kids
Yup, Formula 1 is back for the second half of the 2018 season. As has become tradition, the first race back will be at Spa-Francopants, the longest circuit on the calendar and the race with the highest percentage of the track being on Belgian soil.
While it's yet another race, it's also going to go down in history as the start of the Fernando Alonso retirement parade. Yes, the LeMans winner announced during the break that this will be his last season in F1. Exactly what he's going to be doing is still unconfirmed... he might stay in the WEC with Toyota, he might race IndyCar full-time, that's not announced yet.
I expect he'll be in IndyCar... he only needs the 500 to win the Racing Triple Crown, after all... at which point I'm afraid I'll have to start writing his obituary for future use. There was yet ANOTHER major crash-and-injury in IndyCar, this time last weekend at Pocono. Robert Wickens got tangled up with Ryan Hunter-Reay and was launched onto the top of the outside barrier. He was nose-high, however, and it took only a few moments for him to hit one of the support posts for the safety fence. Cue rapidly disintegrating car, the pieces of which wound up taking out a few others. Wickens suffered broken legs, one arm was broken, bruised lungs, and most seriously, a broken spine and spinal cord damage. The severity of that is as of yet unknown. This is the same track where Justin Wilson was killed back in 2015, just as a coincidence.
In slightly more positive news, Pierre Ghastly was officially named as the Red Bull replacement for Smiley Ricciardo. Nobody was surprised.
So yeah, race this weekend. I'll be watching, we'll see about a writeup. See ya then!
Posted by: Wonderduck at 08:44 PM | Comments (2) | Add Comment
Post contains 308 words, total size 2 kb.
53kb generated in CPU 0.014, elapsed 0.1966 seconds.
46 queries taking 0.1866 seconds, 241 records returned.
Powered by Minx 1.1.6c-pink.