February 28, 2010
USF1 2011?
Word came down today that USF1 has officially petitioned the FIA to delay their entry into the Formula 1 World Championship until the 2011 season.
As reported by SPEED
, the team has offered to pay a substantial bond to the FIA as a show of good faith.
If this is true, the FIA has only two options: approve the delay, in which case we might see the team next year, or deny their request and strip them of their entry altogether.
A last ditch effort to combine forces with Serbian-based StefanGP, who purchased the assets of the former Toyota F1 (including their 2010 chassis) but has no entry, failed spectacularly. After talks broke off, the owner of StefanGP released a statement castigating both the FIA and USF1. In part, it read "
...
the dreamers from the USA will have to explain their actions, because they are deliberately weakening F1, dreaming about a perfect world and fairytales of success. And success doesn't come by talking but with hard work and a lot of guts.

"

And from buying another team's car, apparently. In any case, if the FIA kills the USF1 entry, they then have the option of awarding it to another team. StefanGP is the most likely candidate, but they've also cheesed off a lot of people.

Two weeks to go...

Posted by: Wonderduck at 10:01 PM | No Comments | Add Comment
Post contains 221 words, total size 2 kb.
February 24, 2010
USF1 DOA?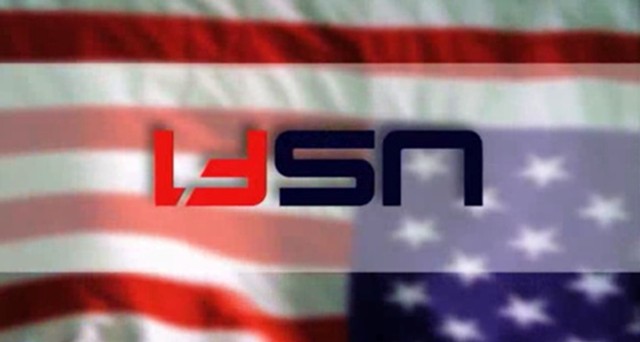 Just over one year ago
, Peter (Smarmy) Windsor and Ken Anderson went on SPEED and announced that they were forming a F1 team to be based in Charlotte, NC. This team eventually had Youtube founder Chad Hurley join the roster as the primary investor, with the promise of more to come.
Their website
showed promising signs of car building, and everything seemed quite rosy.
However, as early as three months ago annoying troll Bernie Ecclestone was going out of his way to tell any news outlet he could reach that he didn't believe that the team would make the 2010 grid. When they named Argentinian
Jose Maria Lopez
as their first driver, it was widely assumed that it was for the $5 million that would come with him in sponsorship. The "pay driver" has a long and ugly history in Formula 1, and it's never a good sign for a team's fortunes.
Recently, some ugly reports have started to surface regarding the American F1 team.
They "requested clarification" about missing races
; they were wondering about missing the first four and joining the grid in Barcelona. Then, anonymous sources said that
the team has been late issuing paychecks
to their employees. 10 staffers have quit the team. One potential sponsor, Locstein Group AG, a Swiss-based financial services firm,
recently confirmed that they will not be involved with the team
because USF1 won't make the grid for the first race. Fingers of blame are being pointed at Anderson, saying that he is unable to manage such a complex project, and at Windsor, who has only rarely been seen at the team's factory. Meanwhile,
Lopez is reported to be in talks with another new team
, Campos Meta, to join them, abandoning ship while he still can.
Then come reports that Charlie Whiting, F1's technical manager and race director,
is visiting the team's home factory on Wednesday to see just exactly what's going on
.
Things look grim for the Americans. They have some options open to them, of course. First up, they can withdraw from the 2010 season and attempt to reapply for 2011. Second, they can attempt to purchase cars from another source, such as Dallara (which is what Campos Meta is doing). Third, they can hold onto their slot for 2010 and accept penalties for every race missed... penalties that are quite prohibitive and likely would drive an
established
team out of business, let alone a cash-strapped startup. Or they can hope for a white knight to come along and pour buckets of funding into the team.
I fear the worst.
Posted by: Wonderduck at 06:41 PM | Comments (4) | Add Comment
Post contains 431 words, total size 3 kb.
27kb generated in CPU 0.0123, elapsed 0.1489 seconds.
45 queries taking 0.1398 seconds, 237 records returned.
Powered by Minx 1.1.6c-pink.