August 20, 2013
F1 On NBCSN: Belgium 2013
In the Walloon Region of Belgium, tucked away in a valley in the corner of the Ardennes Forest, there is a small village that has lent its name to a form of beauty salon, personal care resorts, or places devoted to overall well-being through a variety of professional services that encourage the renewal of mind, body and spirit.
That little town is also known for a very, very big racetrack. Of course, I speak of Spa, home of the Grand Prix of Belgium, which also encourages renewal of the mind, body and spirit through the heavy use of high RPMs and carbon fiber. Let's take a look at this most favorite of circuits, shall we?
Yup, still the same old Spa of the past years. I could gush over the wonder that is Eau Rouge, the daring that is Blanchimont, the glory of La Source, and in my older "F1 on SPEED!" posts, I have. Instead of regurgitating all the same things, I'm going to pause for a moment and pay tribute to the people that taught me how to be a fan of F1, then motorsports in general.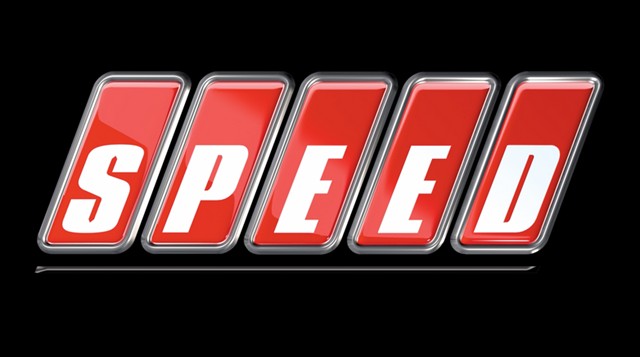 SPEED was where my adult fandom of Formula 1 began, back these... eight or nine years ago. They showed me the nuance and detail involved in a way that only baseball before it has hooked me. From F1, it was a small step to the two 24 Hours races they programmed, at Daytona and LeMans. From there, I learned about the brilliant V8Supercars series with the magnificent Mt Panorama circuit. Then onto the world of high-end car auctions, lesser Formula races, and even the NASCAR Truck Racing series, all of these were introduced to me via the Charlotte, NC-based channel. And while they never turned me into a fan of NASCAR, they sure gave it a good try.
SPEED is gone now, turned into something called "Fox Sports 1", but for me, they'll always be a part of my motorsports fandom. Thanks, guys. You'll be missed.
But now, F1 is on NBCSN, so here's the broadcast schedule for Belgium:
FRIDAY
:
P2: 7a - 830a
SATURDAY
:
Quals: 1130a - 1p
SUNDAY
:
Grand Prix of Belgium: 630a - 9a
You'll note that Quals is out of normal time; that's because NBCSN believes that something called "Premiere League Football" is more important. I had no idea Adobe was sponsoring football teams!
At this point, I'd normally say something along the lines of "F1Update! will be all over all the coverage like a cheap suit on rice," or something like that. Not this time. There'll only be something for P2 if groundbreaking news occurs, like injuries to drivers or something like that. Hopefully, there won't be. Quals and the race should get normal coverage, though. See ya then!!!
Posted by: Wonderduck at 09:43 PM | Comments (1) | Add Comment
Post contains 468 words, total size 3 kb.
1
The crazy thing is that NBC has decided to air EVERY Premiere League game through their various networks. This means they're airing a lot less cycling!
Posted by: Kayle at August 21, 2013 04:33 PM (OLxpT)
Comments are disabled. Post is locked.
24kb generated in CPU 0.0117, elapsed 0.2767 seconds.
47 queries taking 0.2687 seconds, 234 records returned.
Powered by Minx 1.1.6c-pink.