March 14, 2016
F1 on NBCSN: Australia 2016
And we're off! The 2016 Formula 1 season is just a few days away. As is traditional, the Circus is Down Under, raising its tents for the first race of the year. There's a new performer added to the show, and two major rule changes, so this'll be fun and exciting in ways we've not seen in a while! But first, let's look at the track map for the 2016 Australian Grand Prix:
To me, the track in Melbourne is almost like a security blanket. It's always been there, it's never changed, and it's just a swell place to have a race. Fast, but not
fast
fast. Twisty turns, but not ridiculously so. Tough, but fair. A great way to start the season, both for the fans and for the teams. The only bad thing about it is that it takes place at Inconvenient O'Clock, Pond Central Time, but at least Quals and the race bookend Saturday! Here's the broadcast schedule, brought to you by the Legendary Announce Team, NBCSN, and F1Update!: ask for it by name!
Wednesday
1030p - 1130p:
Haas F1 - America's Return To The Grid
, NBCSN
Thursday
830p - 10p: Practice 1, live on NBCSN
Friday
1230a - 2a: Practice 2, live on NBCSN
Saturday
1a - 230a: Quals, live on NBCSN
11p - 2a: 2016 Grand Prix of Australia, live on NBCSN
Which brings us to the first bullet point of the season. There's a new team on the grid, and it's American.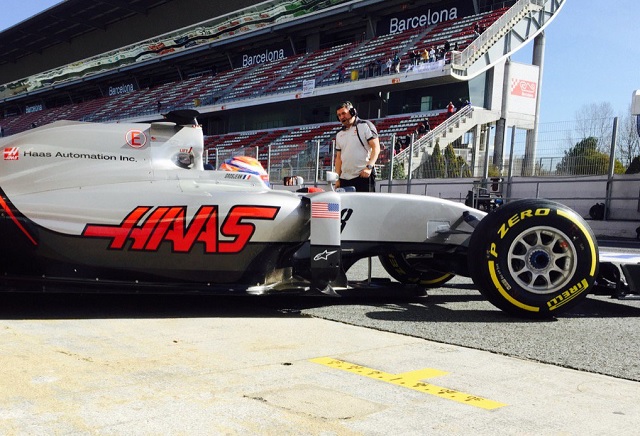 Now Haas F1 is American the same way McLaren is British, or Renault is French... that is to say, "nominally." Every team on the grid is made up of people from around the world. Team Principal Guenther Steiner is Italian (name sure sounds German, though), the drivers are French and Mexican, and they've got bases of operations in England and North Carolina. But it's got the American flag on it, Gene Haas (the founder) is American, and that's all that matters. I'll be paying special attention to HaasF1 all season, and we'll be having a good ol' time with the good ol' boys from Kannapolis. They've already been impressive in pre-season testing; despite losing a front wing on the first day, and an entire day in second testing due to engine problems, they still turned more laps than McLaren and showed good pace the whole way. Promising, if nothing you can really hang your helmet on. Moving on...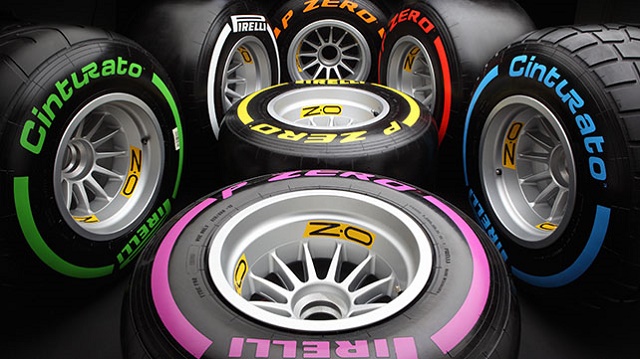 There's been a couple of changes to the tire rules for the 2016 season. The first, and easiest to explain, is the addition of the Ultra-Soft tire compound to the old standbys of Hard, Medium, Soft and Super-Soft. Back when Pirelli was last providing tires to F1, qualifying was single-car-single-lap, go as fast as possible and damn the torpedoes. To get the maximum amount of speed, teams had qualifying engines, tuned to (reportedly) give as much as 1500hp at some circuits... at the price of being useless after only a few laps. Think of them as F1's version of a Top Fuel dragster's motor: one run, then a complete rebuild. However, those engines would be useless if you couldn't apply the power to the circuit, and thus was born the Qualifying Tire. If the qualifying engine had a short life, the Quals Tire had one equally as short, if not worse. Imagine marshmallows covered with velcro and slathered with superglue... lots and lots of grip, but no lifespan to speak of: one race lap was about it. The new Ultra-Soft tires aren't quite that bad, but only maybe by a few laps before they're scattered to the four winds.
The difficult rule change is how tires are allocated during the weekend. Before, Pirelli would bring two compounds to the track, and all teams had to use at least one of each during the race. The rules now state that Pirelli will announce three compounds for each race, and the teams get to choose how many of each compound they want (up to a maximum of 13 sets). The only catch is that the softest compound must be used during Q3 of Qualifying, and the drivers must have at least one set of the others for the race. If I'm reading the rules correctly, the drivers don't actually have to use both, just have them available. Oh, and they have to give back the softest tires before raceday. I think. For Australia, the compounds are Medium, Soft, and Super-Soft. If I've got these rules incorrect, please someone correct me, because they really are a bit vague.
Finally, there's a new Qualifying format. On the surface, it's quite similar... three Quals periods, knockout elimination, you know the drill. Except now, Q1 is 16 minutes long, and instead of removing the slowest five all at once, after seven minutes the slowest car will be eliminated, followed every 90 seconds by the slowest car remaining until the session is over. Thus, seven will be knocked out, and 15 go on to Q2. Q2 is 15 minutes long, and after six minutes the slowest car is removed, then every 90 seconds thereafter. That will leave eight cars for the final session. Q3 will be 14 minutes in duration, and after five minutes the slowest is knocked out. Again, another car will follow every 90 seconds until there are just two remaining. Those two will then go until time's up. Simple, right? I think the FIA is a little over their skis on this one... it might really be cool, but I have this feeling it's needlessly complex and will be hard to keep track of for the fans.
Well, we'll find out this weekend! Keep an eye out for the first F1Update! of the season on Sunday!
Posted by: Wonderduck at 10:06 PM | Comments (14) | Add Comment
Post contains 963 words, total size 6 kb.
Posted by: GreyDuck at March 15, 2016 07:26 AM (rKFiU)
Posted by: Avatar at March 15, 2016 12:35 PM (v29Tn)
Posted by: flatdarkmars at March 15, 2016 06:27 PM (vYV43)
Posted by: Wonderduck at March 15, 2016 07:31 PM (KiM/Y)
Posted by: Steven Den Beste at March 15, 2016 08:35 PM (+rSRq)
Posted by: GreyDuck at March 16, 2016 07:40 AM (rKFiU)
Posted by: Avatar_exADV at March 16, 2016 05:14 PM (/lg1c)
Posted by: flatdarkmars at March 16, 2016 05:16 PM (vYV43)
Posted by: Wonderduck at March 16, 2016 05:24 PM (KiM/Y)
Posted by: flatdarkmars at March 16, 2016 06:10 PM (vYV43)
Posted by: Ben at March 16, 2016 06:27 PM (trcbu)
Posted by: flatdarkmars at March 16, 2016 06:42 PM (vYV43)
Posted by: Rick C at March 16, 2016 06:45 PM (FvJAK)
Posted by: Ben at March 17, 2016 10:04 AM (eg609)
38kb generated in CPU 0.016, elapsed 0.2216 seconds.
49 queries taking 0.2096 seconds, 249 records returned.
Powered by Minx 1.1.6c-pink.