July 06, 2013
F1 Quals: Germany 2013
As with Friday Practice here at the Nurb Jr, once again there were no issues with tires pretending to be bombs, for which we are eternally grateful. There
was
, unfortunately, another issue with a Williams KERS unit pretending to be a campfire. About two hours before Practice 3, the KERS unit for Maldonado's car burst into flames in the Williams garage area. With the help of Force India mechanics, who were practicing pit stops at the time, the fire was extinguished with minimal damage. One would think that the Williams drivers will be somewhat skittish about pressing the "go fast" button tomorrow in the race, that's for sure. Speaking of which, let's take a look at the provisional grid for the 2013 Grand Prix of Germany:
Shiv Hamilton was the last guy on track and shot down Hannibal Vettel's pole-sitting time with a blisteringly hot lap, depriving the German the pole for his home race... again. Meanwhile, Hamilton's teammate Nico Rosberg was bounced out of Qualifying in Q2 in what was just a simple case of overconfidence. See, Rosberg had set a perfectly reasonable time on his first run in the session, the team brought him in for a new set of tires, pulled him into the garage, as is normal, to perform little adjustments, get the fuel level exactly where they wanted it... and there he sat, in the car, waiting to go out for his second run. And he sat. And sat. Then, once it was too late for him to do an out lap and get around to the start/finish line to begin a hot lap, times began tumbling. He fell from, if memory serves, 2nd on the time sheet to tenth with only one car left on track: Kimi Raikkonen, at the time sitting in 14th. Yep, that didn't work out for Rosberg at all. Raikkonen jumped above Rosberg, bumping him out of the session. Rosberg, ever the gracious driver, later threw the team under the bus, blaming them for the mistake and whining that he's got no chance to do anything in the race now.
The Force India boys just sneered at him.
If there's a team to watch out for in the race, it's Ferrari. Everybody ahead of them are starting on the soft tire, which are expected to last
maybe
10 laps. The red cars, however, are on the medium rubber, which seem to run for 25 or so before giving up the ghost. They're also maybe a second a lap slower. IF, and that may be a big "if", Ferrari can stay close to the front group, they'll be able to make up the time in the pitstops.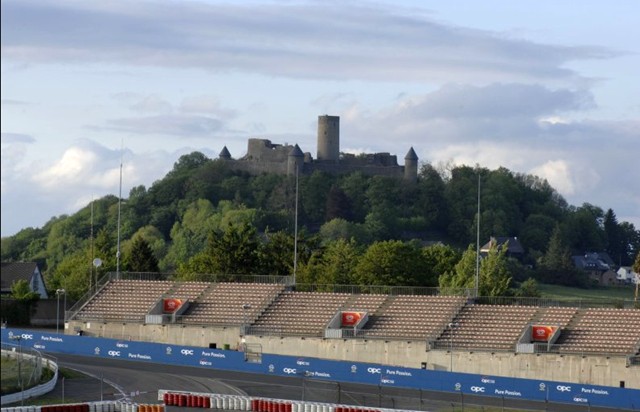 The race is Sunday morning, and F1U! will be along sometime afterwards. See you then!
Posted by: Wonderduck at 08:38 AM | No Comments | Add Comment
Post contains 618 words, total size 16 kb.
Comments are disabled. Post is locked.
36kb generated in CPU 0.0096, elapsed 0.064 seconds.
45 queries taking 0.0567 seconds, 232 records returned.
Powered by Minx 1.1.6c-pink.