June 03, 2014
F1 on TV: Canada 2014
The next stop on the European leg of the Formula 1 calendar is... Montreal? It must be the whole French-Canadian thing, I suppose. Mon dieu, those European people are odd. Still, if they're going to claim a Canadian racecourse for their own, this is the one to choose. Let's take a look at the map for the Circuit Gilles Villeneuve, on the Ile Notre-Dame, in the St Lawrence River, Montreal, Quebec, Canada.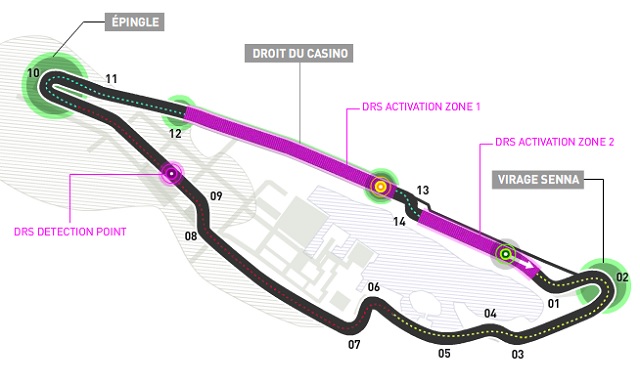 It's the anti-Monaco, all fast straights with heavy braking for sharp turns. It's a fun track, one that's given us such classic moments as the pavement coming up in chunks, the Montreal Marmot Massacre, the 2011 four-hour extravaganza, and the
Robert Kubica wreck
, still the worst accident I've seen in F1. We've also seen a lot of great races here, and maybe we'll get one this year.
I'm not holding my breath. F1 is really the same as the past few years now, just with silver cars instead of purple-blue. Except that, say, last year, I could imagine someone beating the Red Bulls. Still, our friends in the Legendary Announce Team will be doing their level best to make it an interesting broadcast, so lets take a look at when they'll be doing their thing!
FRIDAY
Practice 2
: 1p - 230p live on NBCSN
SATURDAY
Quals
: 12n - 130p live on NBCSN
SUNDAY
2014 Grand Prix of Canada
: 1pm - 3pm? live on NBC (the Big Network)
So gather up your Tim Horton's, pour a Labatt's, load up a plate with poutine, and then realize that Canadian cuisine is awful. Then watch the race! See ya then!
Posted by: Wonderduck at 09:06 PM | Comments (4) | Add Comment
Post contains 274 words, total size 2 kb.
Posted by: Mauser at June 04, 2014 04:49 AM (TJ7ih)
Posted by: Steven Den Beste at June 04, 2014 12:53 PM (+rSRq)
Posted by: Wonderduck at June 04, 2014 08:18 PM (Nm/4h)
Posted by: Mauser at June 05, 2014 04:16 AM (TJ7ih)
Comments are disabled.
23kb generated in CPU 0.04, elapsed 0.107 seconds.
53 queries taking 0.0872 seconds, 236 records returned.
Powered by Minx 1.1.6c-pink.