March 20, 2017
F1 on NBCSN: Australia 2017
Oh, hey! Hiya, thanks for droppin' by! What can I do you for this fine day? F1? What, is it that time already? Okay, gimme half a second, be right back. Gotta get dressed...
Yes, much better. Hello there my loyal and true! We are mere days from the start of the 2017 season of Formula 1, and there's been a lot of changes made everywhere! The cars are different, the tires are different, the engine rules are different, the grid is different... heck, even the overall management of F1 is different! It's been a busy offseason, but one thing hasn't changed: if it's the first race, it must be Australia! Here's the track map:
Yep, no changes there... still the same mix of fast and slow, straight and curvy (but not too curvy) that's proven to be the perfect debut track for a new car. The circuit provides a little bit of everything to the teams, the drivers, the car... it's challenging without being abusive, tough but not overly hard. Which is not to say it won't bite your face off if you give it half a chance...
just ask Fernando Alonso about that
. The walls are close, except at the end of straights, but the track is wide. You can bounce off them, but you really have to work at it. All in all, a better place to start the season probably doesn't exist.
And as always, the good fellows of the Legendary Announce Team will be bringing us their lovely job of coverage. However, since it's the first race of the year, there's some extras thrown into the mix! Let's have a look, shall we?
Thursday
Practice 1: 11pm - 12mid, tape delay on NBCSN
Friday
Practice 2: 12mid - 2am, live on NBCSN
Saturday
Quals: 1am - 3am, live on NBCSN
Sunday
2017 Grand Prix of Australia: 12mid - 230am, live on NBCSN
All time are Pond Central, add or subtract as needed for your local time.
Now then. I intend to have one post covering the cars on Tuesday, and another covering the assorted rules changes and et cetera on Wednesday. Perfect way to lead into the weekend, dontchathink? We all cool with those plans? Yeah? Excellent! Then we will see you here tomorrow for more F1 stuff!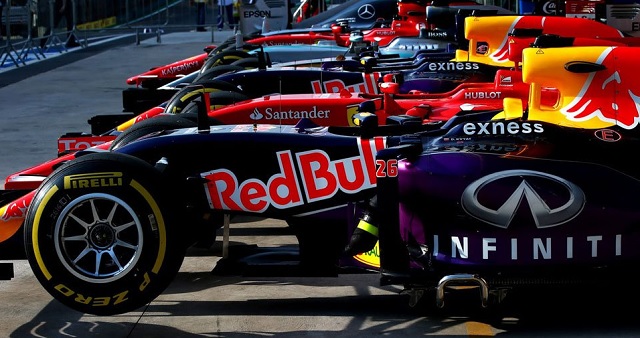 Posted by: Wonderduck at 07:10 PM | Comments (1) | Add Comment
Post contains 388 words, total size 3 kb.
Posted by: GreyDuck at March 20, 2017 09:52 PM (rKFiU)
26kb generated in CPU 0.0114, elapsed 0.0804 seconds.
49 queries taking 0.0721 seconds, 236 records returned.
Powered by Minx 1.1.6c-pink.