December 15, 2010
Whoopsie!
I had intended to post Number Two in the "Wonderduck's Favorite Anime Series Of All Time" series, but... um... instead of just taking screenshots, I wound up watching the show instead.
Whoopsie.
As it is, I no longer have the time to get the post finished before I have to go to sleep... it's Finals/Buyback week at the Duck U. Bookstore, and that means we're pulling-out-our-hair-busy, from the moment we walk in to the moment we close, plus two hours after. So tired.
So the WFASOAT:NT will be up on Thursday evening... thank you for your patience.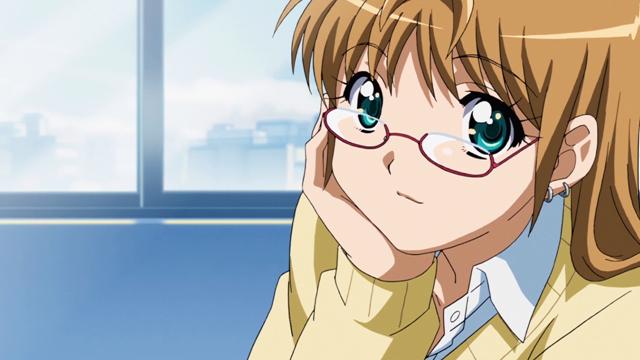 Picture completely unrelated
Posted by: Wonderduck at 10:05 PM | Comments (4) | Add Comment
Post contains 101 words, total size 1 kb.
1
You know, we never see Yamada wearing glasses in
B Gata H Kei
except during the OP.
For me, that series was a real surprise. I torrented it not expecting much, but thinking that the fan service ought to be worth a gander; it turned out to be a really good story with some genuinely funny moments. There was at least one "Holy crap, hit 'pause' so I can laugh without missing anything!" moment.
I know this isn't one of your top five--it's not one of mine either--but seeing the image prompted me to comment.
Posted by: Ed Hering at December 15, 2010 11:43 PM (ZvyTS)
2
Ed, it's even worse than that... I haven't even watched the show yet. The BD version is sitting on my HD, waiting for me to give it a shot... I just haven't had any time!
Posted by: Wonderduck at December 16, 2010 07:22 AM (vW/MM)
3
WTF doesn't "winter break" start soon up there?
Posted by: Ed Hering at December 20, 2010 11:59 AM (6Rj4U)
4
It technically started December 17th @ 4pm, Ed. Of course, the Duck U Bookstore will be open through break. Reduced hours, but still.
Posted by: Wonderduck at December 20, 2010 12:56 PM (OS+Cr)
Comments are disabled. Post is locked.
24kb generated in CPU 0.012, elapsed 0.0822 seconds.
47 queries taking 0.0746 seconds, 279 records returned.
Powered by Minx 1.1.6c-pink.