November 30, 2018
So There I Was...
Man, you hear somebody say "So there I was..." and you know a good story is inbound. So there I was, early Wednesday morning, all ready to go back to work. And by ready, I actually mean "resigned to my fate", but what do you expect after four days away? Yes, four, I did have to go in for five hours on Black Friday. Still, four days plus some, means yeah, I really didn't want to go back to work. But like any good adult, I gathered myself together and began to make my way to the Duckmobile. As I did, I looked upon the fresh fields of snow covering the parking lot and an overwhelming urge took hold of me! An urge... to snow angel the *hell* out of the lot!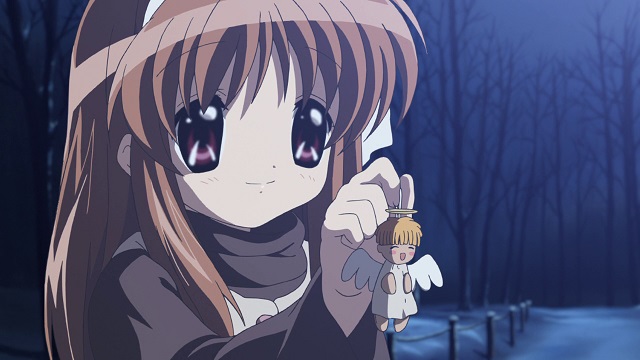 Not quite the "snow angel" I meant.
Ignoring the stares of the neighbor or two nearby, I promptly began angeling like a little kid. After a minute or two I realized something interesting... I was actually comfortable! Like lying on a really soft bed, lying on the snow in Pond Central's parking lot was... well, it was a little cold, but yeah, I was comfy! Reveling in this strange and wonderous feeling, I just continued to lie there. I could almost doze off, I was so comfy... or hypothermia was setting in, one of the two. Anyway, it was really nice until the snowplow came.
How could I have anticipated

that

showing up? There aren't any rails in the parking lot!
I immediately found myself thrown high into the air, landing in a snowdrift and rapidly covered with more snow from the plow. Some time later, I managed to half-dig, half-drag myself to the surface where I discovered I'd been surrounded by a bunch of Greenpeace-like people, all yelling about protecting the rare and endangered Snow Manatee. A loud cheer was raised when they spied me struggling to gain my feet, and then they began to pelt me with more snow.
When I asked them to stop doing that, they replied that the rare and endangered Snow Manatee needed to be kept covered with snow, lest they dry up and shrivel away. I pointed out to them that I'm not a Snow Manatee, I'm just a guy trying to get to work, they laughed and pointed out that the rare and endangered Snow Manatee was known to have a great sense of humor. "What a kidder, Snow Manatees don't have jobs!"
And that's why I was late to work.
Posted by: Wonderduck at 10:37 PM | Comments (1) | Add Comment
Post contains 425 words, total size 3 kb.
1
Oh the Snow Manatee!
(Someone had to do it.)
Posted by: GreyDuck at December 01, 2018 12:09 PM (rKFiU)
24kb generated in CPU 0.03, elapsed 0.0981 seconds.
55 queries taking 0.0779 seconds, 220 records returned.
Powered by Minx 1.1.6c-pink.