July 21, 2012
Saturday Night Tunage XIV
By request, it's the return of Saturday Night Tunage with DJ Wonderduck!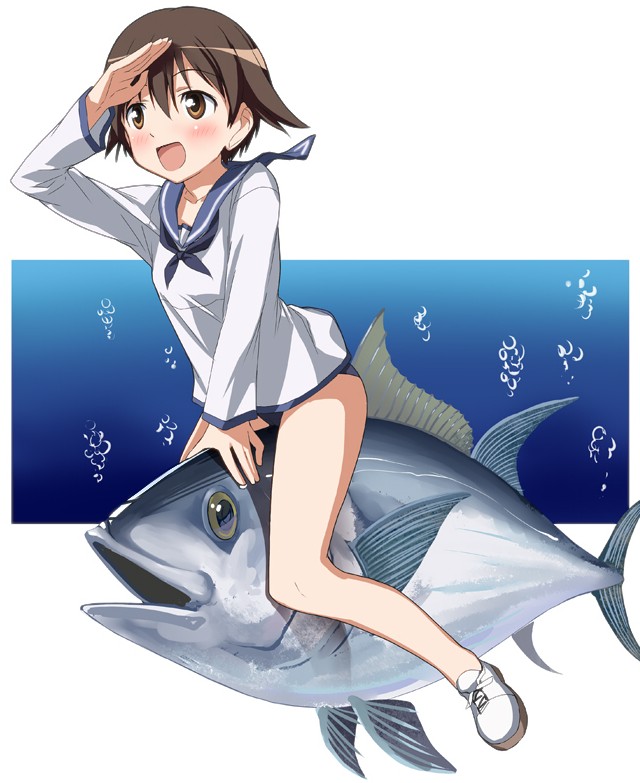 Yes, "by request!" At dinner this past Tuesday with Vaucaunson's Duck and his wife Geese, The Pond came up in conversation. It turns out that both are avid readers of this little website, and she particularly liked Saturday Night Tunage... and wanted a return. Well, I had been planning to do one last weekend, but the latest outage of Pond Central's broadband connection (caused by a van knocking down a telephone pole) put paid to that idea.
Knowing that someone out there actually wants it, here's the newest installment of Saturday Night Tunage, the catch-all edition! It's music time!
SHE - Together
There are some songs that you hear once and you immediately move into the "favorites" folder in your brain. That was my reaction when this tune was used as the background music for that "Evolution of the F1 Car" video
a couple of weeks ago
. True story: Before I posted the F1 Car video, I forwarded the song to friend GreyDuck, saying that "it wasn't just up his alley, but in his garage drinking outta his beer fridge." His reply indicated some displeasure with me, as he had spent a half-hour listening, then downloading tunes for free at
www.shemusic.org
. Whoops.
TOOL - Sober
Another from the mental "favorites" folder. I was in my "awfully darn heavy/industrial" stage of music, all NIN and Ministry-type stuff, when this came out, and
wow
did I love this track. The rest of the album it's off of, "Undertow," has left no impression upon me, but I'll remember this one forever. We in the music department at BigBlueBoxstore were all quite impressed by TOOL, and I guess they've had a successful career, but nothing that I'm aware of came close to
Sober
. Why did I like it so much? Gimme a bassline and all is well. And yes, I've intentionally not posted the very disturbing video.
Little Charlie & The Nightcats - Eyes Like A Cat (live)
It's rare that one can point to an exact time and say "right there, that's where I became a fan of (blank)." I can do that with the Blues. It was Labor Day Weekend, 1987, that Saturday night. At that time, performing at the On The Waterfront Blues stage, was a high-energy group called Little Charlie & The Nightcats, and they just blew my sheltered New Wave-insulated little mind. Could even have been this song that did it. From the Blues, I discovered Jazz, so I owe these guys a lot. Whodathunkit?
Acclaim Studios -

Re-Volt

Track #5
Re-Volt

may have been the greatest racing game ever
, but it certainly had one of the greatest soundtracks ever. Everything was original for the game, and it was
kickin
'! This one is probably my favorite of the nine or ten full songs on the PC version, and I think it still holds up well today. And you can still play
Re-Volt
today, too... it's a win-win all around!
Hatsune Miku - Ievan Polkka
Because shut up, that's why.
Let's see, it's an artificial Japanese singer performing a cover of a Finnish group's cover of a 1930s-era Polish-style polka. God, I love living in these times.
Morphine - Thursday
If any song can make you feel grimy and sleazy just from listening to it, it's this one. I love it for its unusual sound... but then, how many groups can pull off this lineup: 2-stringed slide bass, baritone sax, and drums? God, that's weird... and wonderful. There used to be a motel called The Wagon Wheel about 10 miles north of the Old Home Pond;
Rock-Con
, the long-lived regional gaming convention, was held there a few times... good lord, this year's con will be the 39th? MAN, I'm old... Vauc and I were at #8, if not earlier.
ABC - When Smokey Sings
You didn't honestly think you'd get out of here without some New Wave music, did you? This is the single version, which hit #5 on the Billboard Hot 100 chart in 1987, making it the biggest hit of ABC's long discography. It's not their best hit, no, but... well, there you go.
Joe Jackson - Hometown
I'm always amazed at what went into the recording of the album this track is off of,
Big World
. Joe Jackson wanted to capture the energy of a live performance, but without all the background noise an audience would impart to the recording. So he did a tour, but asked the audience to make no sound whatsoever. No clapping, no cheering, no coughing, nothing. Violators were ejected, and the song restarted. Each instrument and microphone were recorded separately and sent to a recording truck in the alley behind the hall, but there was no post-processing or remixing done to the result. What you hear is exactly the way it sounded in the concert itself. This video is from one of the three concerts involved in the session; I don't believe it's the version on the album.
And on that note, I leave you for another night. This is DJ Wonderduck, signing off!
Posted by: Wonderduck at 10:15 PM | Comments (5) | Add Comment
Post contains 858 words, total size 7 kb.
Posted by: Steven Den Beste at July 22, 2012 12:07 AM (+rSRq)
Posted by: Brickmuppet at July 22, 2012 12:43 AM (e9h6K)
Posted by: GreyDuck at July 22, 2012 10:07 PM (Buiw/)
Posted by: The Geese at July 30, 2012 01:04 PM (OFJiW)
Posted by: Wonderduck at July 30, 2012 05:26 PM (bqvkh)
Comments are disabled.
32kb generated in CPU 0.0129, elapsed 0.1943 seconds.
47 queries taking 0.1847 seconds, 280 records returned.
Powered by Minx 1.1.6c-pink.