July 16, 2011
Saturday Night Tunage VI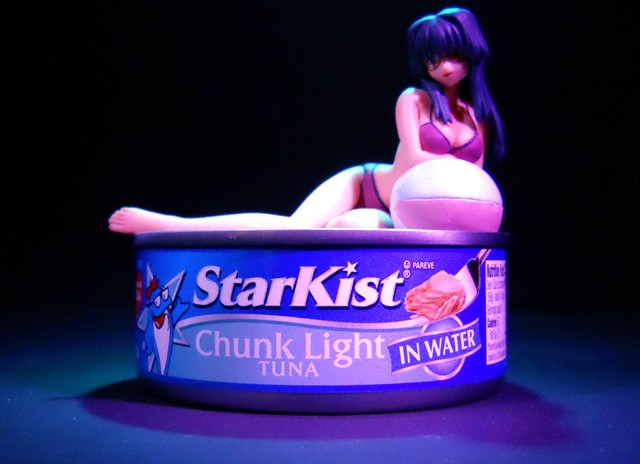 It's another Saturday Night Tunage to liven up your weekend! I'm your party host, DJ Wonderduck, and tonight's Tunage is a special one! I mean, they're all special, but this one is even more special than usual, for this one... is all Eighties music, all the time! It's should come as no shock to any of my
readers
listeners
whatever you folks are that I'm a '80s fan... it's the music of my callow yoot, after all. But there's more to it than that. For I believe that the '80s were the last bastion of a time where music didn't have to actually
mean
anything. It was just there for fun! No messages, no statements, just a rolickin' good time. Sure, there were songs that had an underlying motive to them (U2 and The Clash, for example, were rather heavy-handed about that), but the majority of it all? Go out and have a good time!
So let's get on with it already!
The GoGo's - Head Over Heels
Message? We don' need no steenkin' message! I didn't remember that this track was off the GoGo's third (and last) album,
Talk Show
. Though I've got all three of the group's CDs over here somewhere, I guess I always thought it was from their second,
Vacation
. Kind of amazing how quickly the band's original career ended... from selling three million copies of
Beauty And The Beat
in 1981, to breaking up right after
Talk Show
in 1984. But wow, what a ride!
Icicle Works - Birds Fly (Whisper To A Scream)
There might be a message involved here, but if there is, I can't find it. Something I didn't know about the song, but just learned: this is not the version that went to #37 on the Billboard Hot 100 chart in 1984.
That
version doesn't have the short, practically unintelligible, spoken dialogue at the beginning. It was also entitled "Whisper To A Scream (Birds Fly)." This version, the one that I remember and had the 12" single for, is the original, European, release. Now you know as much about the song as I do. And you thought you wouldn't learn anything tonight!
Dream Academy - Life In A Northern Town
1985. Reached #7 on the Billboard Hot 100. Just listening to this makes me melancholy... in a good way. Rock music doesn't do that anymore. Damn shame. Moving on...
Roxy Music - Avalon
These days, this song is best known from its appearance in the book
World War Z
, where it's sung acapella just before the final "Battle of the Five Colleges." Dear merciful heavens, I hope that scene is in the upcoming film... but I digress. In 1982, Bryan Ferry was the most suave, most debonair man in rock music, and perhaps on the entire planet. This song was the title song to Roxy Music's final album, and perhaps their finest moment. In 1989, the album was chosen #31 in Rolling Stone magazine's Top 100 albums of the '80s, and in 2003, the magazine named it #307 on the "500 Best Albums of All Time". Didn't chart, but this sort of song doesn't need to.
ABC - Fifteen Storey Halo
I don't know what a "trans-cool trans-world tramp" is, and I don't care. Not a single from the band's 1985 "How to Be a... Zillionaire!", but if someone asks you "how much fun can you fit into 5:36?", play them this song.
Madness - One Step Beyond
Ska... I just don't get why ska didn't gain more of a foothold here in the States, or at least with people other than skinheads. But then, that might just explain why it didn't get a foothold here in the States, wouldn't it? Technically, this isn't ska but 2 Tone, but only music snobs care about that. Just as they care that it wasn't released in the '80s, but in 1979. So sue me!
The B-52's - Rock Lobster (single version)
Yes, 1979 again. It's at least as 1980s as anything from the '80s. I had no idea that there was actually an official music video for this track until tonight. It makes my brain hurt, but the song is so much fun it doesn't matter. Very hard to believe that this is the same group that made that excremental "Love Shack" ten years later. #146 on Rolling Stone's "Top 500 Songs of All Time."
David Bowie - Modern Love
This song from 1983's "Let's Dance" may very well have been people's first exposure to David Bowie... heaven help them if they went back and listened to his earlier stuff expecting the same sort of sound! Did you know that Stevie Ray Vaughan is the guitarist on this track? Surprised me!
...and finally, the best party song from the '80s. Last call for alcohol... if you ain't got what you want, you gotta get up outta here. This song ain't for everybody, just the sexay people...

Morris Day & The Time - The Bird
Chili sauce! Don't you be saying nothin' bad about Morris Day & The Time. Please note that the version I originally posted here has had embedding disabled, and is about two hundred times funkier than this one...
you can see it here
.
I'm out.
Posted by: Wonderduck at 10:29 PM | Comments (7) | Add Comment
Post contains 879 words, total size 7 kb.
1
Man, you're talking about the decade of We Are The World & Live Aid, "the Safety Dance", "Land of Confusion", and even "Silent Running" and "All You Zombies". Growing up in the Eighties, pop music felt very, very political.
I swear that video of "Life in a Northern Town" wasn't the version that played on MTV in the States. Did they do a more-tasteful version which was all townscapes & cut the band out of the footage?
Posted by: Mitch H. at July 17, 2011 09:10 AM (CLEj8)
2
The version on MTV actually had
more
of the band in it! They stitched in footage from a concert they filmed and ran that one in the US.
Posted by: Wonderduck at July 17, 2011 01:16 PM (3tp4g)
Posted by: Wonderduck at July 17, 2011 01:24 PM (3tp4g)
4
Yeah, that's the one. Didn't have all those BBC-rific video matting effects that the other version did.
Rock Lobster - brrr. We did this weeklong backpacking hike along a remote forest trail in northern Pennsylvania with my Boy Scout troop in '86 or '87, and one of the older scouts brought along a Walkman with external speakers, a ton of batteries, and just three tapes - all Oingo Boingo or B-52s. The rest of us got very tired of both bands by the end of that week. In fact, until I just looked it up now, I had been under the impression that the bands had shared members or something like that - it all blurred together in a spray of hipster-ironic misery.
Posted by: Mitch H. at July 17, 2011 02:22 PM (buFXq)
5
That playlist made me think of Toy Matinee, for some reason. The only song of theirs I recall hearing on the radio back then was "Last Plane Out", but I like this one more. (And I guess "back then" would have been 1990, but that's close enough for government work.)
Posted by: Mikeski at July 17, 2011 11:12 PM (GbSQF)
6
That song, Mikeski, sounds very
Level 42
-ish to me... which is a good thing. Pity about the lead singer, though. Guess we have to add him to the Michael Hutchence list.
Posted by: Wonderduck at July 18, 2011 12:21 AM (3tp4g)
7
Oh, Toy Matinee. Kevin Gilbert was almost the lead singer for Genesis, but his untimely demise meant that the job went to Ray Wilson instead. At any rate, I highly recommend the Toy Matinee album as well as Gilbert's "Thud" LP.
Posted by: GreyDuck at July 19, 2011 10:38 AM (3m7pZ)
Comments are disabled.
34kb generated in CPU 0.58, elapsed 0.4474 seconds.
53 queries taking 0.2859 seconds, 276 records returned.
Powered by Minx 1.1.6c-pink.