February 23, 2016
Overtime
Remember back towards the end of December / beginning of January, when I kept coming home early because of a lack of work? Well, we're feeling the wrath of that now... see, the medical insurance company we process claims for... let's call them "Smith Medical" because that's not their name, or Smith for short... Smith kinda accidentally-on-purpose caused that shortfall of claims. I think I've mentioned that there's three types of claims we deal with: Professional (basically doctors, clinics, x-ray techs, and so forth); Claims that have another insurance company involved other than Smith; and my favorite, Long-Term Care... nursing homes, Adult day-care, that sort of thing. LTC claims are
easy
... I'll do 30-40 of them an hour, where 20-25 is about what I'll do in an hour for professional. Smith knows that LTC is easy... in fact, they thought it was so easy that they could have their computers do most of them, and they'd send the really hard ones out for human help. So they stopped sending LTC claims out to us so they could have some on hand when it came time to test their programs.
Needless to say, the programs failed miserably. From what I've heard, they were getting about 50% of them correct. They eventually admitted defeat and released the claims out to us, about three weeks late and on the verge of "timing out", or overrunning the state-mandated turn-around time. There were some
24000
claims of this one type; we then got another 8000 or so. Mind you, we normally get about 6000 or so claims of all sorts in an entire day. So of course we were aimed at this mass of stuff exclusively, since it was about to time out, delaying the normal claims. Then, at the beginning of February, we started to get hit with more claims than normal every day, we lost some processors to attrition, and the claims kept piling up. Finally my boss made the call: mandatory 10 hours of overtime this week.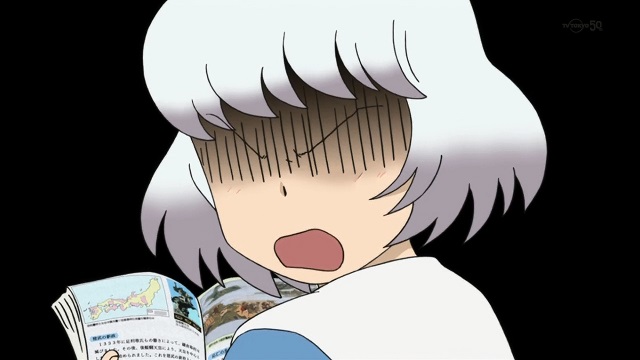 I did four hours this past Saturday, and an hour yesterday and today. When I took the job, I knew that OT was a normal thing, and I was fine with that. I mean, I don't like it (and I did enough of it at the bookstore thankyouverymuch), but when it's gotta be done, it's gotta be done. But that was before I knew how
hard
this job could be. Even doing nine hours of claimrunning is exhausting... I'm getting home, eating, then collapsing. All of which is a long-winded way of explaining why I haven't done part two of the F1 miniMegaPr0n yet, despite the first test session being under way. Hopefully Wednesday night. Your patience is, as always, appreciated.
UPDATE
: Wednesday I did a 10-hour day. After picking up my prescription Keep Wonderduck Alive pills, I didn't get home until 8pm. When I finally sat down at home, the only thought in my head was EAT ALL THE THINGS. So I did, and now I need a new couch, and another jar of lingonberry. I cannot begin to tell you how incoherent my artichoke rubella pneumatic leather bucket fluffernutter is right now. Holy crap there's a pack of coyote howling their damfool heads off out in the fields behind Pond Central right now. I wonder what they were hunting? Considering where they were, they had probably managed to stalk and trap a broken-down 18-wheeler.
Posted by: Wonderduck at 11:02 PM | Comments (3) | Add Comment
Post contains 572 words, total size 4 kb.
1
Yegods. When it rains, it pours, apparently.
Posted by: GreyDuck at February 23, 2016 11:59 PM (rKFiU)
2
Just keep thinking about all the extra money you're making.
Posted by: Steven Den Beste at February 24, 2016 12:37 AM (+rSRq)
3
That's what you get for having such a ginormous brain (as you boasted of several times) - now you get to do the work that a bank of computers couldn't handle!
Your ever-patient fans eagerly await your renewed ability to bestow us with your wisdom.
Posted by: Siergen at February 24, 2016 07:21 PM (De/yN)
28kb generated in CPU 0.04, elapsed 0.1999 seconds.
49 queries taking 0.1726 seconds, 258 records returned.
Powered by Minx 1.1.6c-pink.