November 20, 2018
Of Turkey And Overtime
Remember that six-day weekend I mentioned a while ago? Well, throw a half-day of work in there on Friday. See, the Powers That Be, in all their wisdom and glory, decided that we needed to work eight hours of OT this week. "Well hey," I hear you say, and that's impressive because
I'm listening to some electroswing
at very high volumes at the moment, "that's less than the usual 10, that's great!" Sure, if we were doing it in the normal five days. This week we're technically only open three: "...but you're welcome to work on Thursday or Friday if you'd like."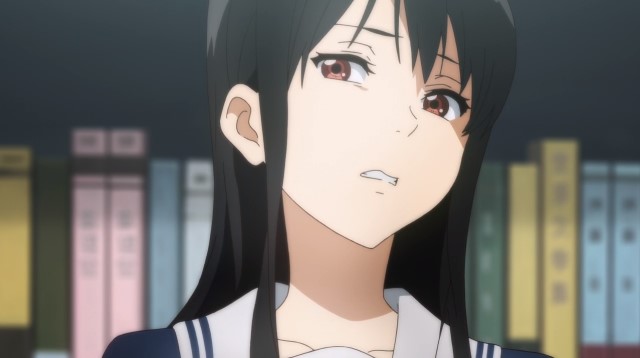 However, instead of doing 32 hours in three days and killing myself in the process, I've decided that I'm going to work a half-day on Friday and curse my employers the whole time. Who needs holidays? There's claims to push! I'm not the only one somewhat discomfited by this, it needs be said.
Who knew PSB could do "angry"? Anyway, in the grand scheme of things, this is nothing. A hurricane hasn't blown my house away, a forest fire hasn't burned down a quarter of my city, this is just griping about
having a job
. Yes, I know how whiny that all sounds. Tough. I want my holiday time, dagnabbit.
Big plans, anybody?
Posted by: Wonderduck at 09:06 PM | Comments (5) | Add Comment
Post contains 219 words, total size 2 kb.
1
"...work Thursday/Friday if you'd like." No I wouldn't. Nobody would, except people truly desperate to escape family events. Gah.
Plans? Nope. We're both working Friday so tomorrow it's just "veg out, have a big dinner, maybe watch a movie on shiny platter."
A guy I interact with sometimes on Twitter who listens to Public Service Broadcasting gripes that they were better on their earlier records (the attitude a lot of people have about "back when they were good" annoys me greatly, as anyone who's followed along this year's writing project on my site knows) and I'm thinking, dude, have you listened to
Every Valley
? Because this is a band that's taken their winning formula and are asking themselves, "okay NOW what?" And so far it's been interesting to watch/hear. I don't think they've quite sussed out where to take their sound next but you can tell they're working on it.
Posted by: GreyDuck at November 21, 2018 08:24 AM (rKFiU)
2
Bummer. I wish your job situation were better. Do you at least get paid for the OT?
No exciting plans for us. Just the usual family get-together. I don't actually like getting together with my extended family bc they're all loud and annoying. But it's non-optional if I want to avoid drama, which I do.
Posted by: Mrs. Will (Kathryn) at November 21, 2018 12:27 PM (rWZ8Y)
3
Normally I'd say "yes" on getting paid for the OT, but! Since there are two paid holiday days, I don't think I'll be getting the OT bonus.
See, OT is considered everything worked over and above 40 hours... and holiday hours aren't considered as having been "worked." So I'll be paid, yes, but only at the normal per claim rate... but the holiday hours are paid at my so-called "base rate."
Which is somewhere around $11.90/hour. I don't know the exact amount, and right now I don't think anybody in payroll or HR knows, either. See, an e-mail was sent out just today notifying us of our annual "raise", which is just an increase of my base rate... and according to the e-mail, my base rate was, and I quote, "$0."
Just so I didn't feel lonely, similar e-mails were sent out to many of my fellow employees. Many voiced their consternation in a fairly loud manner, but I did not. Why should I get angry at something that's pretty clearly a mistake, and not something the boss had anything to do with.
I sent an e-mail notifying her of the problem, and went back to work. About a half-hour later, another e-mail was sent by HR, ostensibly with the base rate corrected... and mine was $0.07
less
than it had been before the "raise."
In the three-and-a-half years I've been there, my payroll has been goofed up twice. Each time it was fixed and the additional amount deposited within a few business days. I'm not worried, is what I'm saying. Just amused at the reaction of my fellow cow-orkers.
Posted by: Wonderduck at November 22, 2018 01:39 AM (k1bsf)
4
I work for the govt, which exempted itself from all the rules private employers are subject to on wages. So I am a systems engineer who leads teams and also an hourly employee. And I don't get paid OT for the nights and weekends I put in. (There are certain employees who are on a different pay schedule who do get paid OT and night/holiday pay, which I did for about a year many years ago when my job duties were different.) But we do have generous flexibility, tons of leave (I just had my 15 year service anniversary, which brought me to 26 days of annual leave a year, on top of my 13 days of sick leave, which I use because the kids get sick a lot. Annual leave can accumulate up to 240 hours, and sick leave has no cap), my role allows me to work from home, and we can get comp time. So overall, I don't have any complaints.
Well, time to make the casserole. Those mushrooms won't dice themselves. Happy Thanksgiving!
Posted by: Mrs. Will (Kathryn) at November 22, 2018 07:23 AM (rWZ8Y)
5
Nothing stopping you from looking for a better job. The best job searches are when you're still employed because there's no pressure to take a bad offer.
Posted by: Mauser at November 22, 2018 09:51 PM (Ix1l6)
27kb generated in CPU 0.71, elapsed 0.4151 seconds.
55 queries taking 0.2494 seconds, 224 records returned.
Powered by Minx 1.1.6c-pink.