August 12, 2014
Just Because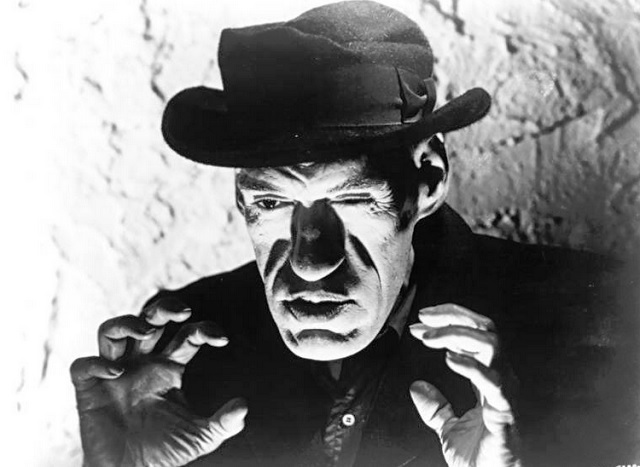 You don't mess with Rondo Hatton. I just felt the urge to point this out, in case any of my readers was thinking of doing so. Don't do it. Just... don't. There isn't any
need
to mess with Rondo Hatton, no matter what you're thinking. Not even if you're drunk in a bar somewhere, full of liquid courage and testosterone. "I'm going to mess with Rondo Hatton," you're thinking, "and then I'm going to go put some sweet, sweet moves on Beverly Garland." And really, nobody would blame you for having carnal, libidinous, even fleshy thoughts of Beverly Garland, but if the entire process must begin with you messing with Rondo Hatton, well, I'm afraid you've just got to rethink your entire evening. Because you don't mess with Rondo Hatton. It's not worth it, man, it's just. Not. Worth. It. And it's not like Beverly Garland would be impressed with you for messing with Rondo Hatton. She's a classy dame and wouldn't go for that kinda stuff nohow. So are we cool here? You're not gonna be messin' with no Rondo Hatton? Solid. Because I don't want to hear about it if you do. I would be very disappointed. Don't get me wrong. Rondo Hatton doesn't need my help if you
do
decide to mess with him, for he is the type you don't mess with for a reason. He can handle himself, thank you very much. However, I say it again: don't mess with Rondo Hatton.
Posted by: Wonderduck at 08:51 PM | Comments (2) | Add Comment
Post contains 249 words, total size 2 kb.
1
I remember reading about this guy. Acromegaly is not a very nice disease.
Apparently in private life he was a very nice man, but was unlucky enough to be striken by a horrible condition.
Posted by: Steven Den Beste at August 12, 2014 09:05 PM (+rSRq)
2
Also quite handsome before it hit. Don't mess with him.
Posted by: Wonderduck at August 12, 2014 09:41 PM (gagZT)
Comments are disabled.
24kb generated in CPU 0.0182, elapsed 0.5301 seconds.
47 queries taking 0.5199 seconds, 277 records returned.
Powered by Minx 1.1.6c-pink.