November 14, 2018
I Have Been Lax
Apparently the combination of "being quite sick" and "muscle relaxer" and "total silence for two days" is enough in this day and age to make people who read The Pond somewhat... jumpy.
I'm not sure why
.
I'm okay. I'm back on overtime... apparently my being bad was a one-week aberration. Or since we're approaching end-of-month, they want to shove as many claims out the door as possible and recognize that I manage to at least do that much. One of the two.
Thanksgiving is coming, and it'll be a six-day holiday for me. Yeah, I hit the jackpot on the lottery at work. Literally. To prevent EVERYBODY asking for Christmas Eve off (for example), time around Thanksgiving, Christmas and New Years is blocked out so you literally
can't
request it. Then everybody who wants to take some time off has to submit an e-mail to the boss, stating what your Top Three Picks for time off would be. I actually requested some this year, mostly because Christmas and New Year's Day are on Tuesdays this time around. I requested Dec 21 and 24, because five-day weekends are good, Nov 26 and 27, because six-day weekends are even better, and Dec 31 and Jan 2, because hey, why not.
I got TWO of my choices, Thanksgiving and New Years. I'll take it! I dunno how many people got two selections, probably not many... I guess being a lil' angel at work pays off. Which doesn't explain why I got in the greatest
sick burn dude
on my Big Boss today. Big Boss? Yeah, my original boss got promoted to overseer of the entire building, so she's now Big Boss, and her replacement is now my boss. ANYway. Big Boss and I have always gotten along well... Cubs fans, y'know? When they won the World Series (did I mention that the Cubs won the World Series?) she texted me to celebrate because she knew I'd still be awake... we've gotten along well. She was at the office late tonight, didn't leave until nearly 9pm, or a half-hour before I left. While she was waiting for the multifunction photocopier (which is next to my cube) to spit out something or other, we were bantering away, blah blah blah Spartan pig Saracen dog blah blah blah, when she said "I used to be a good time once." It was totally in context with our conversation, really. Without even stopping to think, I come out with... "
That's what all the writing on the bathroom walls said, yeah
."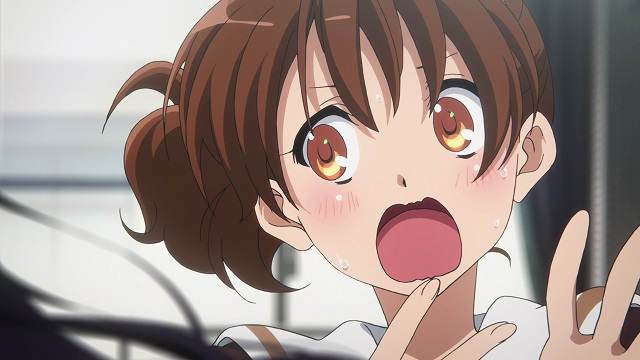 She couldn't stop laughing for at least five minutes. So I entirely expect to go to work tomorrow, clock in, and be
totally
fired. Like, epically, get police to escort him off the premises fired. I mean, c'mon, the 13th Amendment makes it illegal to own people like that, I wouldn't blame her in the least.
But man, it was sweet.
Speaking of going to work tomorrow, I've got to. So I'm going to bed tonight. Good night!
Posted by: Wonderduck at 11:59 PM | Comments (2) | Add Comment
Post contains 504 words, total size 3 kb.
1
My tongue has an auto-bite feature that was installed at an "emergency sexual harassment all-hands meeting" back in the Nineties. Saves me a lot of trouble these days.
(the "emergency" turned out to be our director going on vacation that weekend;
really
poor communication from his admin...)
-j
Posted by: J Greely at November 15, 2018 01:37 PM (LGSd2)
2
One of the "interesting" aspects of my 40s has been the steady deterioration of the brain-to-mouth filter. I used to be quite circumspect! But now? Yikes. Soon I won't be fit for human interaction, at the rate I'm going.
Big vacation weekend, HUZZAH! Enjoy, good sir.
Posted by: GreyDuck at November 16, 2018 08:09 AM (rKFiU)
28kb generated in CPU 0.03, elapsed 0.102 seconds.
55 queries taking 0.0846 seconds, 275 records returned.
Powered by Minx 1.1.6c-pink.