August 01, 2014
I Hate Weather
So here at Pond Central, I've learned that thunderstorms are fun and exciting and unless there's hail involved, generally nothing more than that. Oh, wind may blow down branches, and rain may cause flooding, but for the most part my little corner of heaven and rye bread is awfully secure. Heck, the last time
a tornado hit the Duckford area
proper was over a year before I was born (interesting fact: two days later, three inches of snow fell on the town hit by the twister). I know plenty of people who believe that "
cities never get hit by tornadoes anyway
," so why worry? Personally, I believe there's nothing I can do about such things occurring... I don't control the weather after all, though I'm willing to take on the job... but that doesn't mean I'm blind to the possibility.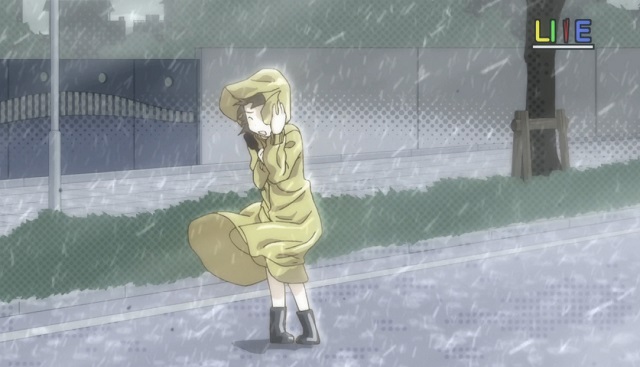 So when the tornado sirens go off here, I take notice. Not that anybody could ignore them; here at Pond Central, they sound like an autotuned tablesaw ripping sheet after sheet of plywood, mixed with a metallic twang like a really pissed off bandsaw. As it turns out, there's a whole siren spotter thing on youtube... someone even has
the Duck U siren
cataloged. Anyway, around 745pm tonight whilst in the middle of a pretty nasty thunderstorm, the sirens started wailing and yours truly started to try and find out why.
And then the power went out. Not for a long time, less than a minute probably. I decided that until the sirens stopped, it'd be best if I went and hung out in my bathroom... it's safer there. It wasn't until
afterwards
that I realized I had lost over 500 words of a post.
I hate weather.
Posted by: Wonderduck at 08:25 PM | Comments (5) | Add Comment
Post contains 291 words, total size 2 kb.
Posted by: Avatar at August 01, 2014 10:05 PM (zJsIy)
Posted by: Wonderduck at August 01, 2014 10:47 PM (ma9z+)
Posted by: Pixy Misa at August 02, 2014 02:38 AM (2yngH)
Posted by: Mauser at August 02, 2014 02:40 AM (TJ7ih)
Posted by: JT at August 02, 2014 05:19 AM (7dt/e)
Comments are disabled.
26kb generated in CPU 0.0154, elapsed 0.3141 seconds.
47 queries taking 0.303 seconds, 280 records returned.
Powered by Minx 1.1.6c-pink.