November 05, 2014
Farewell, TVJAPN, I Hardly Knew Ye
A few weeks back I was scrolling through the multitude of music channels I have on my satellite dish package. Mostly from Sirius/XM, with some "CD Channels" that I assume come from DISH itself, they're often a good way to freshen up my music listening experience... even if I have worn out the transponders on
1st Wave
(holy crap, there's
a

Spandau Ballet

documentary
? Yes please!) and
Watercolors
. Somewhere up there in the sky, there's a satellite with two grooves worn in it... anyway. I was scrolling through the stations and I went a little too far, into the distant 9000-level channels where One Does Not Go. I'm not sure why One Does Not Go there, as it's almost all repeats of other channels for backup purposes, things like the Department of Defense channel (not as awesome as you might think), and BYU's in-house station.
And one surprising thing, something listed as TVJAPN. It was literally the last channel listed, something like #9899 on my grid, and it's exactly what you think it is: a TV channel in Japanese. It's apparently run through NHK, and is aimed at Japanese nationals living in North America for work or because of globalization or whatever. News in Japanese, dramas, music/variety shows, all in Japanese. Oh, and lots and lots of Domu-kun.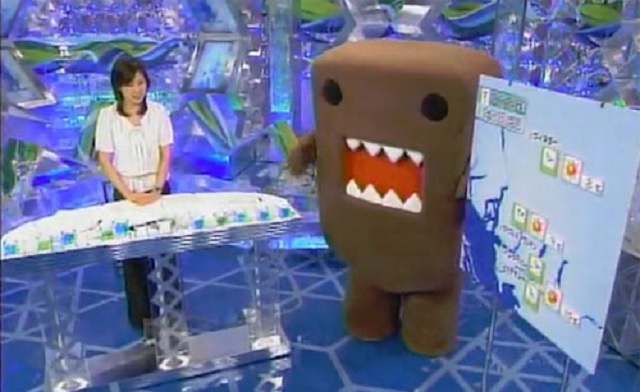 For something like three weeks, I had access to it; I assume it was some free preview.
Now, I'm not ashamed to admit that I don't understand Japanese at all. Some words and phrases I've heard via anime, sure, but not in any coherent way. That didn't stop me, not one bit! At least the show listings were in English, which made it easy for me to record them. Since this is a channel for Japanese expats, there was a
lot
of travelogue shows to remind them of home. When an hour-long program is called "A Leisurely Railway Journey Across Japan," you just know it's pretty much made for Wonderduck.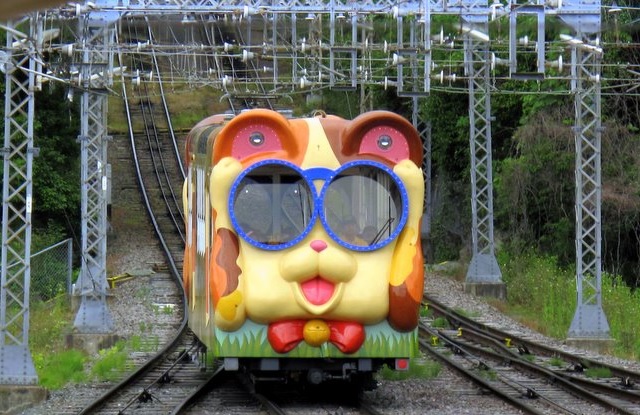 So I've got something like twelve hours of travelogues across the Japanese countryside, and another dozen hours of other stuff, cluttering up my DVR, waiting for the day I feel a need to travel Japan from my comfy chair.
TVJAPN is gone now, replaced by TV Russia, it looks like... but it's listed in cyrillic, so no travelogues for me. But for a few weeks, it was a fun, unexpected bonus. No anime, though.
Posted by: Wonderduck at 09:36 PM | Comments (1) | Add Comment
Post contains 408 words, total size 3 kb.
1
Why the hell wasn't THAT train featured in the Rail Wars anime? It might've improved the thing somewhat...
Posted by: GreyDuck at November 06, 2014 08:28 AM (AQ0bN)
Comments are disabled.
25kb generated in CPU 0.011, elapsed 0.1399 seconds.
47 queries taking 0.1322 seconds, 276 records returned.
Powered by Minx 1.1.6c-pink.