November 10, 2016
Everybody Knows
The unstoppable beast that is 2016 has claimed another victim.
Leonard Cohen died today at the age of 82. By the time I first experienced his incredibly rich, almost frighteningly bass voice, he was already legend. Strangely, it was in the slightly-better-than-mediocre movie
Pump Up The Volume
, which had a killer soundtrack. Cohen's "Everybody Knows" was featured throughout the film.
This young duck was stunned... and then he quickly tried to find out more about this guy. Turned out he'd been around for nearly 30 years by that point. I felt right at home with
I'm Your Man
, the album I purchased. It was all full of synths and drum machines, and it reminded me a lot of the band
Double
. Which just goes to show what I knew of Leonard Cohen.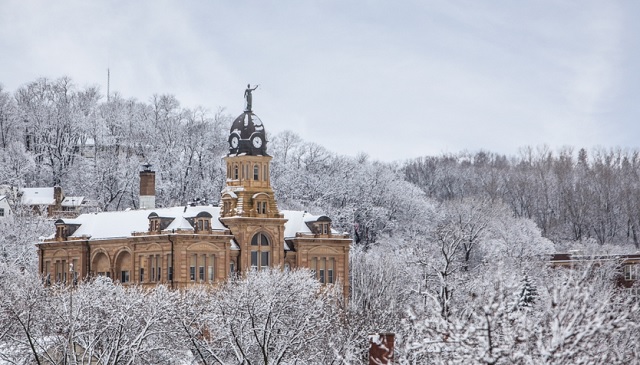 Allow me a digression here... I promise it all ties together in the end. When I moved to the northlands for grad school, it was actually the second time I'd been there. The first time was when I went up to find an apartment. I was graciously shown around the town by a lass I had contacted via Prodigy... yes, that long ago. I had sent out 25 or 30 e-mails more or less at random to people in Mankato that were on Prodigy, essentially saying "I'm moving there in a few months for grad school, I don't know anybody, will you be my friend?" Most went unanswered. One replied "no." One said he didn't live there anymore, but he owned a bar and grill in town... I should stop in, tell the guy behind the bar that he had sent me, and I'd get a burger and beer out of it. Sure 'nuff, I did. And then there was the one who accused me of writing to her because she was female... "yeah, that's
so
slick." Well, she wasn't entirely wrong... anyway, she agreed to show me around the town, have dinner with me the first night I was up there, you know the drill. And she gave me the nickname that stuck with me throughout my Minnesota years: "Slick". Actually, for many years after she continued to call me that. Um. Like I was saying... Somewhere along the line, it came out that I worked in radio, and she insisted I let her hear some of my stuff. So, I made her a mixtape in the station's production studio, with voice drops by me. The catch was, every song had something to do with her. The featured tune?
I've often joked that "Suzanne" was Cohen singing falsetto. According to him, he just wasn't quite sure how to use his voice at that time. Still, a lovely song. In case you're wondering, that picture at the start of this digression is of a Mankato landmark; my apartment would be just off-picture to the right. I could see the place from my bedroom window.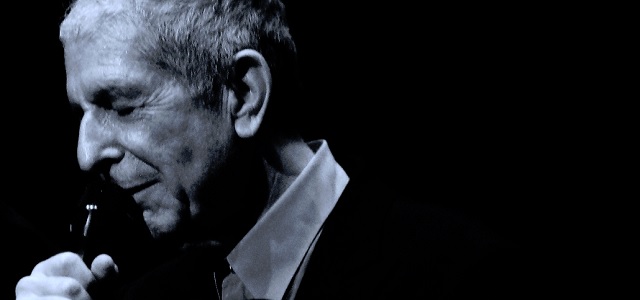 I've often wondered just what it must be like to have written and sung one of the most beautiful songs of all time and have it be famous because of the performances of others. "Hallelujah", off the album
Various Positions
, was popularized somewhat by John Cale, turned famous when Jeff Buckley covered Cale's version, which then got used in the movie
Shrek
, though Rufus Wainright's version was on the soundtrack album, and then kd lang did my favorite performance of the song at the opening ceremonies to the 2010 Winter Olympics.
There are at least 300 known recordings of the song. He's certainly been honored worldwide for the song, both by the public and by fellow musicians, but one wonders...
Just a couple of weeks ago, Leonard Cohen released a new album,
You Want It Darker
. Given the lyrics of the title song, it's hard to imagine that he
didn
't know his time was short.
If so, then I think it can be said that he went out on his own terms.
Posted by: Wonderduck at 10:54 PM | Comments (1) | Add Comment
Post contains 660 words, total size 5 kb.
1
Speaking as someone who has had songs covered by other people?
When somebody else sings your song, whether better or just differently, it comes alive in a whole different way. It becomes less an extension of yourself, and more like a kid who has his own life separate from you. You get to experience your song from the outside. You get to see it grow and show new hidden beauties.
And having your song become a "standard," part of the singer's canon? That would be amazing.
(Also, it has to be awesome to get all that sweet, sweet songwriter cash.)
Posted by: Suburbanbanshee at November 13, 2016 06:38 AM (S0Svy)
30kb generated in CPU 0.0166, elapsed 0.0866 seconds.
49 queries taking 0.0744 seconds, 278 records returned.
Powered by Minx 1.1.6c-pink.