March 13, 2008
An Official Pond Announcement
(bumped to top)
I'm afraid I have some unhappy news to announce. The F1 UPDATE! crew will probably not be able to do a report for the upcoming Australian Grand Prix Qualifying sessions Friday night.
This past Sunday night I went to bed, but about five minutes after my head hit the pillow, the left side of my mouth felt like someone had shoved a white-hot knitting needle into it. It didn't stop until I figured out that it hurt only when I was laying down; I got about two hours of sleep sitting in an armchair.
I got into the dentist's office this morning, and she took one look at the x-ray and said "Yup, there's no chance of saving that one. Plus there's some swelling, too. If we let it stay in there, there's a good chance it'll REALLY start to hurt, and get infected to boot." A few minutes later, I got 'lucky': there was a cancellation in the oral surgeon's schedule for Friday, so they'll be able to get me in for an extraction under general anesthetic.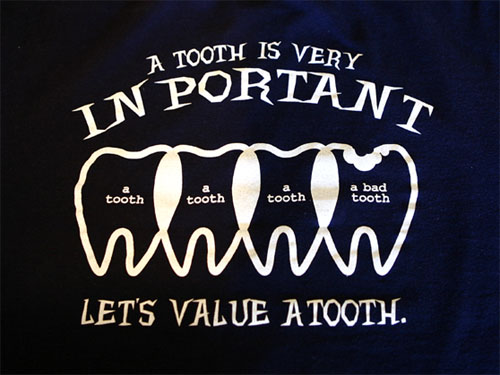 In some ways, that's great news. The tooth hasn't hurt since Sunday, but that side of my face has some slight amount of swelling, and has felt quite warm since Tuesday or so. Getting the damned thing out of my head can't do anything but help. Unfortunately, the extraction is late Friday afternoon, and I might not be recovered enough to watch the quals and write about them until, at the earliest, Saturday afternoon.
I suppose it's possible, sure, but given my past history with tooth extractions, I'm not betting on it. I WILL be here for the race, and there WILL be a F1 UPDATE! afterwards... assuming there's no difficulties with the surgery, of course.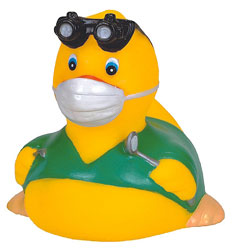 Posted by: Wonderduck at 08:45 PM | Comments (1) | Add Comment
Post contains 301 words, total size 2 kb.
1
Screw the F1 update...save yer bill!
Posted by: Brickmuppet at March 14, 2008 08:35 PM (oBUGr)
Comments are disabled. Post is locked.
24kb generated in CPU 0.05, elapsed 0.1525 seconds.
53 queries taking 0.1273 seconds, 270 records returned.
Powered by Minx 1.1.6c-pink.