November 03, 2014
A Thin Ray Of Sunshine
As the assembled readers of my blog, fondly known as "The Pond Scum", know, it's been a less-than-stellar past three months around these parts. Two weeks ago, things potentially took a turn for the horrible. In Illinois, those of us who have been separated from our jobs in a manner that was less than mutually friendly are not, in fact, automatically eligible for Unemployment benefits. I had to appeal for those benefits, go through a telephone hearing with the State, who approved them... y'see, the rules say that those who were let go had to be let go for "malicious intent" to not get benefits.
Which makes sense. I mean, if someone is fired because they spent a few hours systematically mutilating mannequins with machetes, they deserve to be let go, right? Right. In any case, that's not why I was let go... I'm not going to get into those details here. Anyway, the State adjudicator ruled in my favor and everything was fine, right? Nope! The Company also has the right to appeal, and they did... information of which made it to me two weeks ago. I made arrangements to speak with a State-appointed attorney on Wednesday. However, my cellphone was acting up, so I ran to The Old Home Pond to use their phone, make sure I could speak to them.
They agreed to take my case, and all was well, right? Sure. As I was leaving The Old Home Pond, I forgot that there was a broken step on the front porch. They're wide concrete steps, and for whatever reason, I descended the stairs on the opposite side than I normally do... and hit the broken spot. The result of this saw me face down in the shrubbery on the far side of the porch, scratched and nicked here and there... and my right leg in rather a lot of agony.
See, the shrubbery is bordered by bricks inset into the ground about halfway...
kinda like this
... and my shin landed dead center on the end of one of them. After extricating myself from the predicament, I rolled up my pants leg and saw that the wound was the shape and size of the end of a brick. Nice. It was bleeding, and swelling and discoloration occurred almost instantly.
Last week was the hearing for the company's Appeal, with Legal Judge and everything. Also last week was a lot of discomfort as my leg healed and hurt and wow that's the strangest color ever. I was told that we'd hear the results of the Appeal "next week," aka this week. By the end of last week, however, I noticed that my entire lower leg, from the knees to the toes, was still swollen and a darkish red. After Ph.Duck's wife, Chris (a nurse!) took a look at it, she thought it showed all the symptoms of something called
cellulitis
... indeed, the picture of
the guy's leg
on the page looks very similar to mine. Not exactly though, as mine has lots of bruising involved still. Anyway, Chris recommended I go see a doctor to get something more official regarding the leg.
So today I went to an emergency care place, and the doctor was pretty sure everything is fine, it's probably inflammation and swelling from the impact... indeed, the impact spot still has a big knot on it, like there's half a tennis ball under the skin. If it doesn't show signs of improvement over the coming days, I have a prescription for an antibiotic, but he doesn't think I'll need it. With a less-dark feeling in my head, I made my way back to Pond Central, just in time for the mail to be delivered... and in there was a letter from the Unemployment folks. I get to keep my benefits. Go me.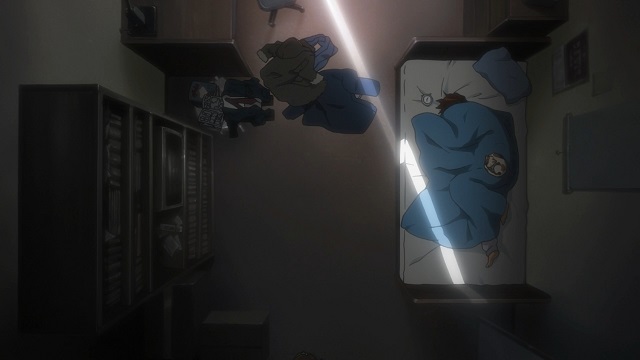 Still, any sunshine right now is welcome.
Posted by: Wonderduck at 03:09 PM | Comments (3) | Add Comment
Post contains 649 words, total size 4 kb.
1
Well...monies and not having an amputation scheduled are nontrivial lightbeams.
Congrats!
Posted by: The Brickmuppet at November 03, 2014 04:16 PM (DnAJl)
2
Yegods, man. Hopefully it's now time for a big, dramatic upswing...
Posted by: GreyDuck at November 03, 2014 08:13 PM (AQ0bN)
3
I had cellulitis about as bad as that guy's leg (but the right one) however it was also at the same time as a Staph infection that laid me out for 10 days. The swelling and pain were so bad I couldn't really walk. (Along with high fever, chills, weakness and generally feeling like I was gonna die.)
About a year later I started having problems with "Cutaneous Vasculitis" which gives the horrible visual presentation of looking like flesh eating bacteria is going to work on you, but isn't caused by anything other than your capillaries contracting and staying contracted until the skin dies. (it's pretty ugly, and I still get minor outbreaks of it in both legs below the knee, but it's controllable with over the counter Cortizone).
I don't know where I picked up the staph infection, but as I was doing furniture assembly at the time, I was spending a lot of time crawling around on other people's floors.
Posted by: Mauser at November 04, 2014 03:52 AM (TJ7ih)
Comments are disabled.
28kb generated in CPU 0.0187, elapsed 0.622 seconds.
47 queries taking 0.6143 seconds, 278 records returned.
Powered by Minx 1.1.6c-pink.