April 23, 2008
40.
It's April 23rd. People who were born today include
William Shakespeare
,
Max Planck
,
Admiral Karel Doorman
,
"Sunny" Jim Bottomley
,
Warren Spahn
,
Shirley Temple
,
Roy Orbison
,
Kenji Kawai
,
Valerie Bertinelli
,
Andruw Jones
, and
John Cena
.
Wrigley Field
hosted its first baseball game on April 23rd, 1914, too.
And in 1968, in a hospital somewhere in Chicago, me.
At this moment, let us spare a moment's sympathy for my mother. I was a big baby, pushing 10 lbs... and I was over a month late, originally scheduled for St. Patrick's Day. Thanks, Momzerduck!
So today, I turn 40. Nobody is more surprised than me.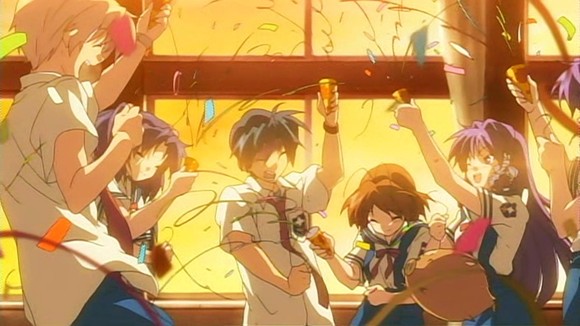 UPDATE
: The candles on my birthday cake...
Posted by: Wonderduck at 08:35 AM | Comments (7) | Add Comment
Post contains 110 words, total size 2 kb.
1
There's something like that in
Stratos 4
.
Posted by: Steven Den Beste at April 23, 2008 10:05 AM (+rSRq)
2
Boy, blowing that one out is gonna be a tough job.
Give me a three-toed sloth, a tongue depressor, and a hurricane though, and I think I could pull it off.
Happy Birf'day.
Posted by: Will at April 23, 2008 11:19 AM (WnBa/)
3
I can understand the sloth and the hurricane, but what's the tongue depressor for?
Posted by: Wonderduck at April 23, 2008 02:05 PM (UdB9M)
4
It's for applying the sloth, of course.
Posted by: Steven Den Beste at April 23, 2008 04:41 PM (+rSRq)
5
Oh. Yes. How could I have been so stupid?
Posted by: Wonderduck at April 23, 2008 05:56 PM (DcSb+)
6
10 pounds!
My God...the omelet you would have made....
Posted by: brickmuppet at April 23, 2008 07:09 PM (CTUU/)
7
Whoops! A belated happy birthday to you!
You're exactly one day younger than my younger brother. So you're still a spring duckling as far as I'm concerned.
Posted by: Pixy Misa at April 27, 2008 06:08 AM (PiXy!)
Comments are disabled. Post is locked.
26kb generated in CPU 0.0162, elapsed 0.1169 seconds.
47 queries taking 0.1052 seconds, 282 records returned.
Powered by Minx 1.1.6c-pink.