June 03, 2015
Your Weekly Asuka, Ep09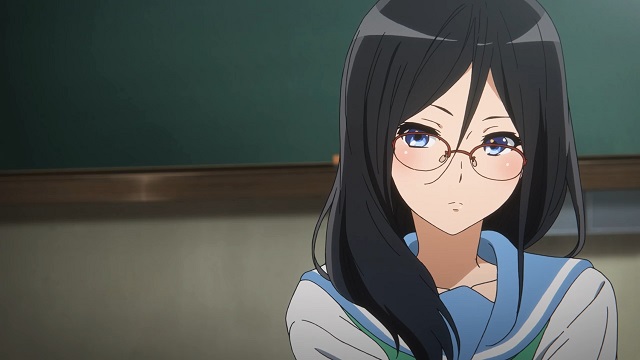 -Hibike! Euphonium
, Ep09
Stress is neither a good nor a bad thing in life. It is simply something that is omnipresent in our world. Some forms of stress can be enjoyable for one person, yet a horrible experience for the next... roller coasters, for example. Some stressors are almost uniformly negative, like the death of a loved one. One fact of life, however, is that everybody reacts to stress differently. Some people can't sleep, or have digestive problems, or the index finger on their right hand twitches uncontrollably in a manner guaranteed to creep people out when they see it. And some, like Our Goofy Cute Obsession here, become short-tempered. While she surely has nothing to worry about from this episode's auditions, Asuka clearly is feeling the stress from them.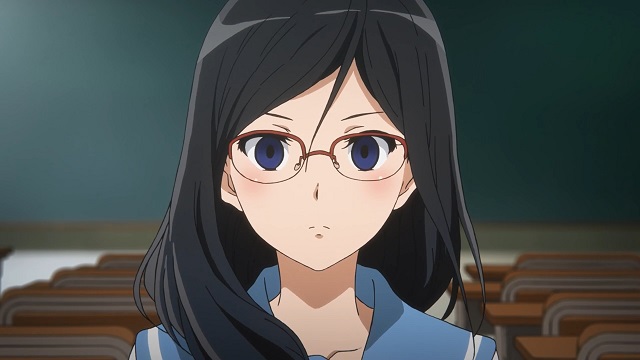 The way she bites off Sapphire's head and bathes in her blood might have been a little over the top, but her anger at the way the contrabass player was moping through the rehearsal was completely in character for Asuka. We've seen that she's devoted to her music and can be
quite the hard-driving taskmaster
... throw in the added stress of auditions, and you get the dead eyes of a pissed off euphonium player.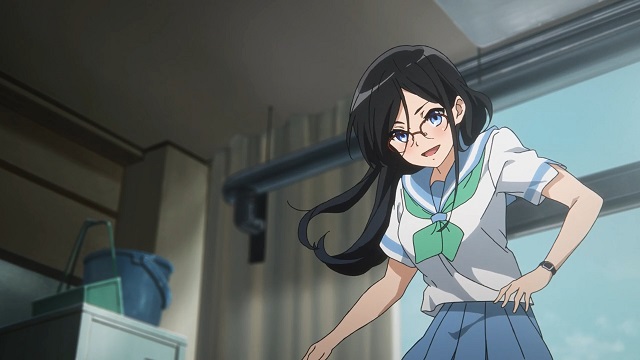 Fortunately she doesn't stay that way the entire episode, and by the end she's back to her bouncy self... and it's no surprise that she didn't have anything to worry about from the audition process. What I've found interesting is the online reaction to her this episode. Practically overnight she went from The Most Popular Girl In The Room to despised, just because she got short-tempered about people's attitudes. Quite astonishing, and entirely unexpected.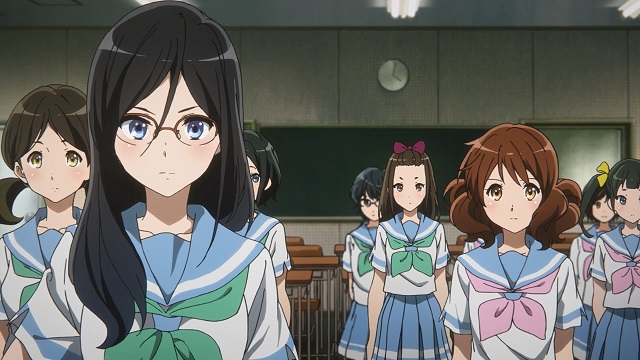 I suspect she wouldn't give a tinker's damn if she knew, as long as the band played well.
Posted by: Wonderduck at 09:24 PM | Comments (2) | Add Comment
Post contains 300 words, total size 2 kb.
1
Favorite bit of the tantrum was Natsuki preventing Kumiko from pointing out how rude Asuka was being, the implication from the others that doing so would have led to a *real* explosion. Although, to be fair, such a criticism would be a bit rich coming from Kumiko.
Posted by: Ben at June 03, 2015 09:35 PM (DRaH+)
2
I found the moment humanizing. You're
supposed
to have that "wait what?" reaction, I think. Then you get over it and realize that yes, even the person often pigeonholed as the class clown can have their stresses and breaking points.
Not a big-plot episode other than the culling of the herd, but still a solid entry. And, as always, utterly gorgeous.
Posted by: GreyDuck at June 04, 2015 07:42 AM (/zxpg)
24kb generated in CPU 0.0159, elapsed 0.5282 seconds.
49 queries taking 0.5221 seconds, 227 records returned.
Powered by Minx 1.1.6c-pink.