December 25, 2018
Christmas 2018
Merry Christmas
from all of me here at The Pond! I hope Santa brought you everything you wanted and nothing you needed...
Edit
: Bring in the dancing Kumikos!
Posted by: Wonderduck at 11:18 AM | Comments (2) | Add Comment
Post contains 30 words, total size 1 kb.
December 21, 2018
Plans Derailed. Schemes Foiled.
Perhaps some of you may have heard that Christmas is this coming week? I know, I know, it surprised me too, don't worry. Still, I figured it out soon enough.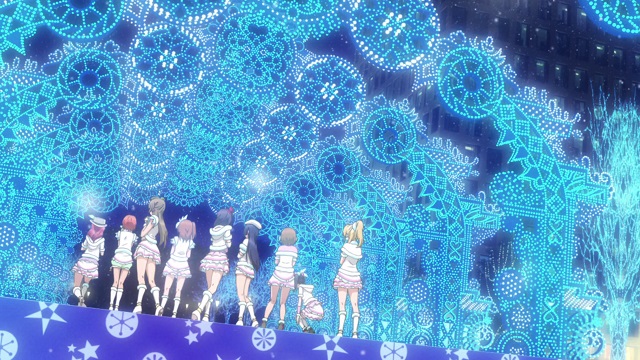 An accurate representation of the parking lot at work
Unfortunately, my bosses did not. Despite all the Christmas events we had this past week, despite the Big Boss playing Christmas music over the phone intercoms at random times, despite a dozen decorated Christmas trees populating the office (I very much liked the Santa Vader tree... Darth Vader helmet on top with Santa cap, black "cloak"... actually a black bag of toys... over it's "shoulders", illuminated light saber flashing red and green alternately, and TIE fighter ornaments), despite all these clues and hints, they never figured out that Christmas was next week. When they did, they had to scramble to give the staff a little something extra to go under the tree. So they gave us all the normal 10 hours of overtime as a gift.
An accurate representation of the supervisors at work.
Now yes, they did this to us at Thanksgiving too. But this is Christmas, and what have you done? Another year over, a new... oh fer the luvva, sorry, didn't mean to break into song. THIS IS CHRISTMAS. Bad enough that we're open on Christmas Eve, and yes I know retailers will be open but I got out of retail for reasons like that. And being fired. But also for reasons like that. That's bad enough. Now they expect us to put in overtime on Christmas Eve, too, because otherwise you're doing 10 hours in three days. That's not gonna fly.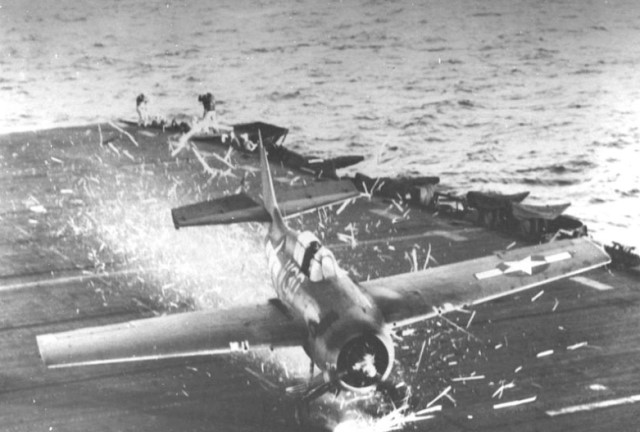 An accurate representation of something not flying.
So my options are limited... indeed, my options are 1) Kill Myself With Overtime, or 2) Work On Saturday. Neither option is particularly palatable. But I just got home from an 11 hour day, and I really don't want to do that next friday, particularly since I get a five-day weekend. So I'm probably going to work on Saturday, which kinda derails my plans for the "writeup warmup" I want to do. I'll still give it a shot, but instead of going into it with a nap under my belt I'll be going in grumpy after work. Which, come to think of it, might just be the perfect way to approach it. Stay tuned folks, it's gonna get crabby up in here.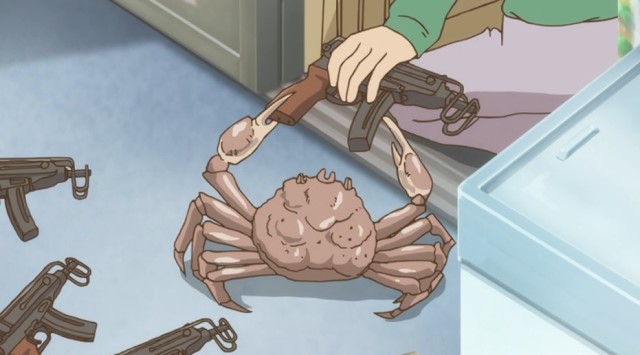 An accurate representation of a crab.

Posted by: Wonderduck at 10:46 PM | Comments (1) | Add Comment
Post contains 413 words, total size 3 kb.
December 18, 2018
Plans And Schemes
Okay. Here's the plan, here's my scheme.
You ready for this
?
Anime writeups
are coming back
. January 12th, 2019. That's a Saturday. That night, I will begin (and hopefully finish) the writeup for Episode 01 of
Magical Girl Spec Ops Asuka
.
Look forward to it, won't you?
Posted by: Wonderduck at 10:27 PM | Comments (1) | Add Comment
Post contains 114 words, total size 1 kb.
26kb generated in CPU 0.012, elapsed 0.1175 seconds.
47 queries taking 0.1084 seconds, 229 records returned.
Powered by Minx 1.1.6c-pink.