July 02, 2017
Flying Witch: The Review
Simple, short review: Do you want to be happy? Then watch
Flying Witch
. It'll do the trick in no time flat.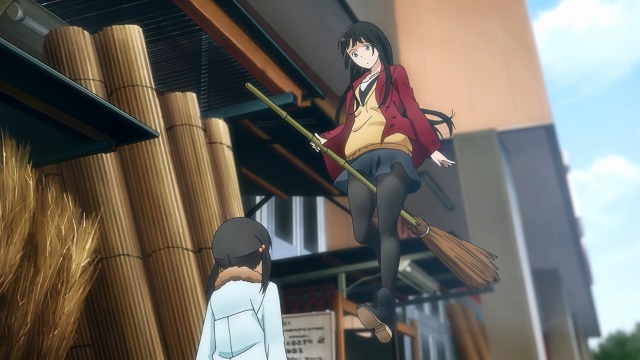 Oh, you want more detail? Okay!
In this world, magical beings are a little uncommon but known of by the general public. They don't announce themselves as a rule, but it's not like they'd be persecuted if they did. It's just... easier, I suppose. Our main character Makoto is a trainee witch. Well, that's not quite accurate: she's recently turned 15, and according to the traditional ways of witching world, she has come of age and is supposed to be out on her own. Her parents, progressive in the magical community, instead send her off from their home in Yokohama to the city of Hirosaki near Aomori to live with family until she graduates high school, since being a witch "isn't exactly reliable these days." While she's there, she'll get to learn magic better. Hijinks ensue.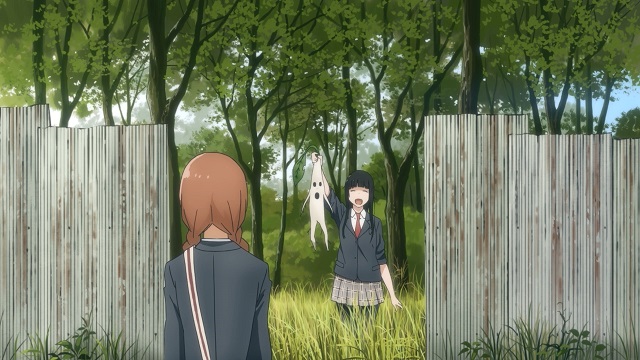 Except they don't, not really. Oh yes, it's
that
kind of show. If you think ARIA, but without all those pesky rowboats flitting about, you've got the idea of the sort of pace
Flying Witch
brings to the table. People do things, stuff happens, the odd semi-deity shows up, lets go get a donut. Makoto is just a little bit off from the "real world", not enough to be annoying,just... well, she's a witch and people are people and the two don't quite align perfectly. Don't worry too much about it, have some tea and admire the scenery.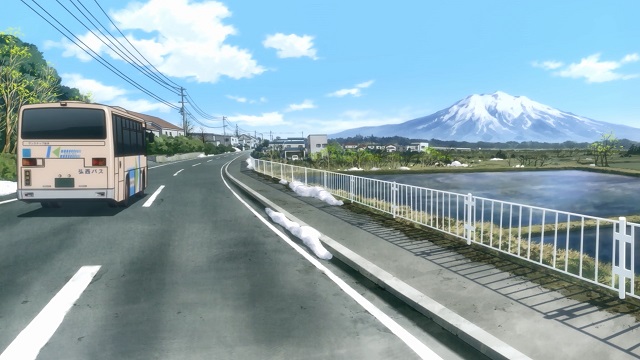 In many ways, the city of Hirosaki and the surrounding area is a quiet member of the show's cast. It's the sort of place you can probably only find in certain locations in the world: it's an urban center of about 175,000 (which is roughly the same size as Duckford), but with a density of about 340 people per square km. Duckford's population density, by comparison, is nearly 900/km
2
. As such, Hirosaki is very much a city where if you go
this
way, you're heading into the city center and everything is compressed and... well, city-like. If you go
that
way, though, things get more and more rural until you aren't really in a city at all anymore. Go a little bit farther and you're in the woods.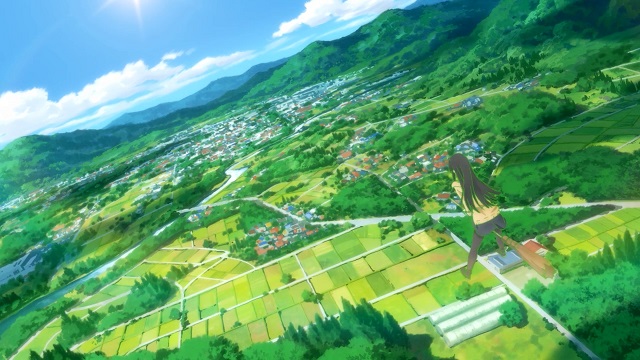 Image is from the OP, but it shows what I mean perfectly. What all this means is that the series has the ability to position itself in any sort of scenery it needs at any time, and to look good doing it. Believe me when I say that it takes advantage of this every single episode.
So. We know
Flying Witch
looks nice, but a show like this doesn't work unless the characters and their interactions are outstanding. Does it measure up?
more...
Posted by: Wonderduck at 11:59 PM | Comments (10) | Add Comment
Post contains 1566 words, total size 12 kb.
28kb generated in CPU 0.0118, elapsed 0.0922 seconds.
45 queries taking 0.0837 seconds, 231 records returned.
Powered by Minx 1.1.6c-pink.