September 22, 2012
Staring
I've worked on Ep03 of
Ben-To
for three hours. I've finished two paragraphs.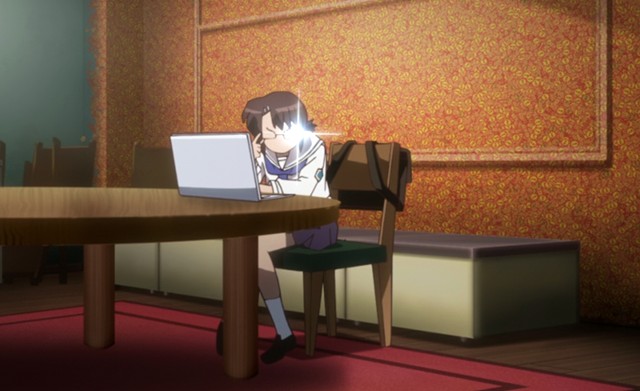 That's not good.
Posted by: Wonderduck at 11:12 PM | Comments (2) | Add Comment
Post contains 17 words, total size 1 kb.
September 20, 2012
How A Manga Helped A Duck
Warning: this post is going to have a bunch of Wonderduck details from a dark time. If you're not in the mood for that sort of thing, thanks for stopping in and here's a picture of a cute girl.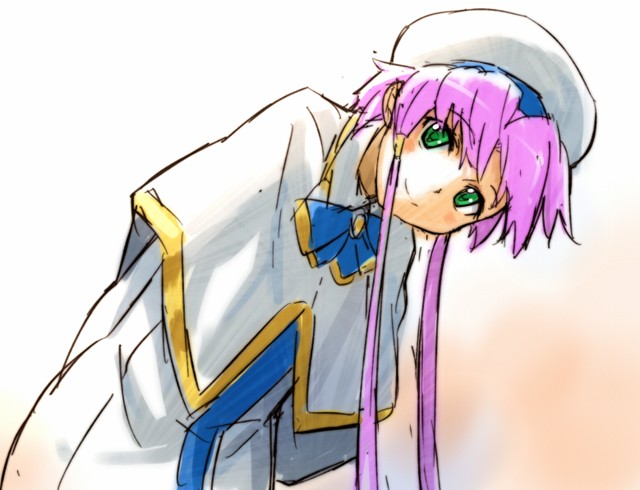 For the rest of you, thanks for sticking around.
more...
Posted by: Wonderduck at 10:37 PM | Comments (2) | Add Comment
Post contains 605 words, total size 4 kb.
September 16, 2012
I'm A Happy Duck
I just found out that the fourth season of
Hidamari Sketch
begins airing October 4th!
Sign me up right the heck now.
Posted by: Wonderduck at 07:18 PM | Comments (5) | Add Comment
Post contains 26 words, total size 1 kb.
September 10, 2012
Ben-To Ep02
So here we are again, at the intersection of 'lack of motivation' and 'sleep deprivation'. It's been more than a few weeks since I
tackled Ep01
, which I'll admit was
not
my plan. Still and all, "life is what happens when you're making plans," right? Anyway, let us see where this odd little gem of a show takes us, shall we?
Oh, right, that. A little bit of research turned up a fetish called "trampolining," where someone gets off on being stepped on and, I guess, jumped on, like they were a trampoline. I dunno, man... I mean, one person's perversion is another person's turn-on and all, but this "trampolining" thing just sounds too weird for me. What ever happened to simpler times, back when all you had to worry about was sax on television, or the debate about making Puerto Rico a steak. Next they'll be wanting a baked potato with sour cream, too! Wait... what? It's "trampling," not "trampolining"? Really?
Never mind. Turns out Desaturation Lass had a sore back from a late night of fan-fic writing, and The Ice Witch's legs looked soooo soft and... well, y'know. Sen, the Ice Witch, gives our two rookies a quick little speech about not sitting at the club table unless they are prepared to become Wolves, and then...
...she tears off the head of our hero and swallows his spine. Well, she did say that she's the only member of the Club, now we know why. No, no, no,
bad
Wonderduck!
BAD
. You promised yourself to be closer to reality for this show, and already you've got The Ice Witch doing... terrible things. Stop that. The Half-Pricer Association now has three members, huzzah!
...and Ep02 is off to a rousing start. Did I say "rousing"? I meant to say "what the heck is this, soft-core pr0n without the nudity?" Nope, it's
Ben-to
!
more...
Posted by: Wonderduck at 06:33 AM | Comments (6) | Add Comment
Post contains 1869 words, total size 15 kb.
30kb generated in CPU 0.0695, elapsed 0.208 seconds.
48 queries taking 0.1752 seconds, 241 records returned.
Powered by Minx 1.1.6c-pink.