May 31, 2017
Aria The Avvenire Ep03
"But Wonderduck," I hear you say and honestly I should get that looked at, "that came out in July of last year!" And you are absolutely correct, it certainly did, good on you! "No, that's not what I mean," you're saying crossly, "I mean 'why in the world are you only blogging about it now?'"
Oh, that's very simple. I only just watched it last night. Look, let me explain why I, as devoted a fan of the
ARIA
franchise as there is, didn't watch the last episode of the long-awaited special that was released with the new BD boxsets. I don't know if anybody else does this, but if I'm hotly anticipating something I often... wait on it. A new book I've been looking forward to for months? It's going to sit on the table for a few weeks. New episode of
ARIA
? Oh yeah, that's gonna wait. Part of it is anticipation: "I'm so excited about this that I don't want to lose that feeling!" Another part is fear: "Please please please let it be as good as I hope. If it's bad, it's going to feel awful!"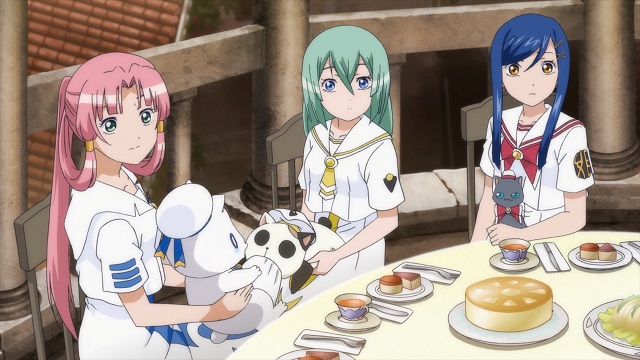 So I've been saving it for a dark and unhappy night. Last night, in the middle of a bout of self-loathing (I may be on happy pills, but they don't work miracles), I decided it was time. I settled into my chair, got as comfortable as my various injured body parts would let me, and pressed play.
Just from the first few minutes, I knew two things. First, oh god they got it right on the button. Second, I could see where this was going and I was going to be a sobbing mess by the time it was done. If you're a fan, you'll note the people in the picture above: three generations of undines (plus Grandma). The three newbies in the aprons, the main characters on the left, and the "old guard" on the right... except someone's missing.
more...
Posted by: Wonderduck at 11:02 PM | Comments (1) | Add Comment
Post contains 735 words, total size 5 kb.
May 16, 2017
Definitive AMVs
Let me explain the title. In my mind, there are certain Anime Music Videos that capture the spirit of their subject so well that it becomes the (say it with me) definitive AMV for it. It could be a character study, or an overview of a particular series, or less often, the AMV is practically synonymous with a song.
To me, it feels like it's clear almost instantly that "this is it, this is the one!" It will come as no surprise to me if people disagree with my choices... I can't help what other people think, even if they're terribly terribly wrong... but that's the beauty of this sort of thing. If you and me think entirely alike, one of us is superfluous, right? Enough chatter! Let's get to watchin'!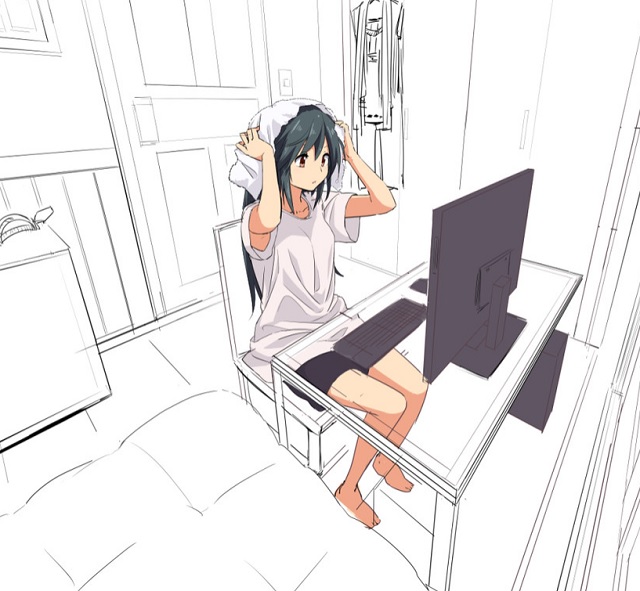 more...
Posted by: Wonderduck at 10:41 PM | Comments (11) | Add Comment
Post contains 665 words, total size 5 kb.
29kb generated in CPU 0.0208, elapsed 0.7105 seconds.
46 queries taking 0.6991 seconds, 235 records returned.
Powered by Minx 1.1.6c-pink.