December 05, 2009
Uiharu's Power
One of the few anime series I'm actively following this season, and the
only
one I consider "appointment viewing", is
To Aru Kagaku no Railgun
(or
A Certain Scientific Railgun
when translated to English). In this show's world, psychic powers are common, and can range from teleportaion to the ability to bend light around one's self so as to appear to be somewhere else to the ability to nullify any other power to just about anything else you'd care to imagine. I'd not be surprised to hear there's a super-speedster out in this world, for example. I'm sure there are
pretty useless abilities
, too.
Our main characters are Mikoto, the eponymous Railgun of the title; Kuroko, a teleporter; Saten, who has no powers; and Uiharu, who does have a power, but we've not seen it in use.
Or have we? Over at Chizumatic, the question of Uiharu's ability came up recently when
Ubu Roi wondered just what her power actually was
. Oddly enough, I came up with a theory to answer that very question a few episodes back, one that was confirmed just recently!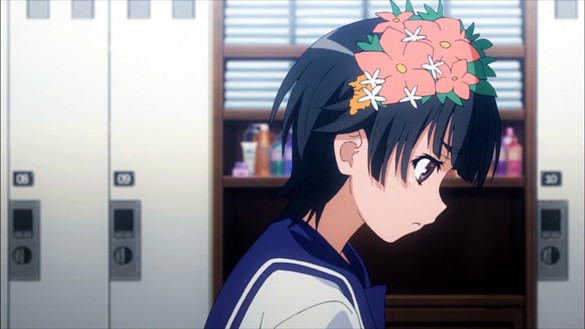 Meet Uiharu.. Hi, Uiharu!
more...
Posted by: Wonderduck at 05:26 PM | Comments (3) | Add Comment
Post contains 506 words, total size 4 kb.
20kb generated in CPU 0.0289, elapsed 0.1281 seconds.
45 queries taking 0.1087 seconds, 224 records returned.
Powered by Minx 1.1.6c-pink.