July 16, 2016
The Perfect Magical Girl Candidate
Over at
Steven's place
, that worthy is asking "
where do magical girls come from.
" In recent times, a number of them, he points out, have spun off of... let's call them
normal
... series to become immensely popular in their own right. An example of this is the genre-defining Nanoha Takamachi, one-time 12 year old minor character in a dating sim who wound up being spun off into her own series:
Magical Girl Lyrical Nanoha
. A total of four series, two movies, untold manga and figures later, very few people indeed can claim to have even
heard
of the game she first came from,
Triangle Hearts
.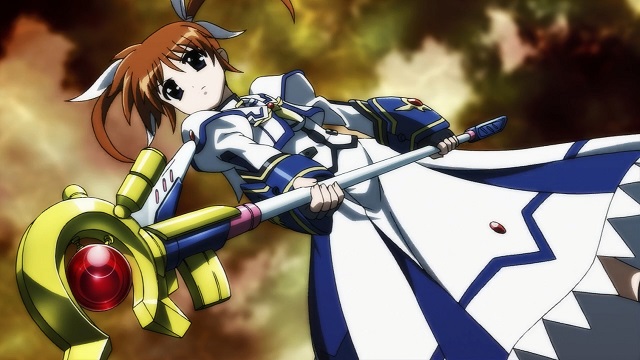 Befriending the hell outta people since 2004.
But Steven goes beyond just naming past characters. Indeed, he goes ahead and lays out a set of rules for finding potential
future
magical girls. The rules are:
1. The character is a girl, ideally young but not necessarily so, and she doesn't have a spectacular figure (yet).
2. She isn't the main character of the series she's in. Ideally she's a minor character who doesn't make all that much of a difference.
3. The series she is in isn't about magic and she herself doesn't have any extraordinary powers.
He then names a few himself. In his comment section, readers suggest a few more. Ah, but I, Wonderduck, have the
perfect
candidate, one that ought to have happened already, as the parent show has seven omakes and they had plenty of time of work it in. Ladies and Gentlemen, allow me to present to you...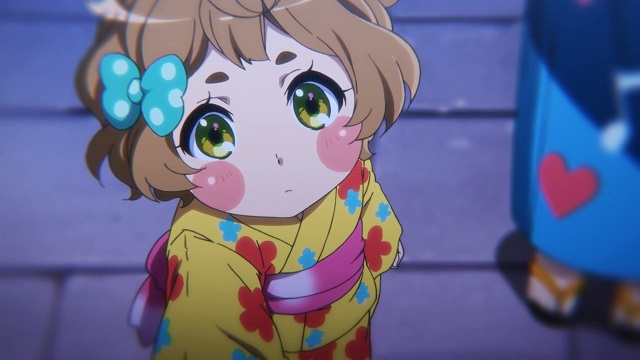 Magical Girl Kohaku! Let's take a look at how she fits the rules. Clearly, she's young. She's not the main character of the series she's in... in fact, she's the younger sister of a secondary character in her series and has a total screen time of less than two minutes. Total words spoken: eight (...in English, anyway. I counted!). The series she's in,
Hibiki! Euphonium
, has nothing to do with magic in any way. She does have one power, however: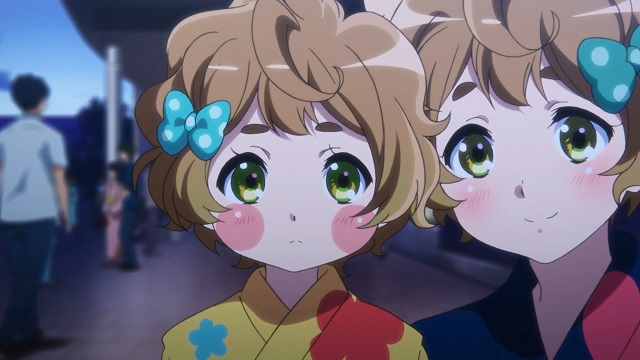 The Power of Cute! Really, she's perfect for the role of magical girl. We all need Magical Girl Kohaku in our lives, the sooner the better. She will save us from the darkness that is our daily lives, spreading the joy and happiness that only a magical girl can generate throughout our drab existences. And we
will
like it!
The power of the ahoge compels you!
Posted by: Wonderduck at 11:23 PM | Comments (3) | Add Comment
Post contains 409 words, total size 3 kb.
22kb generated in CPU 0.0108, elapsed 0.171 seconds.
45 queries taking 0.164 seconds, 224 records returned.
Powered by Minx 1.1.6c-pink.