May 30, 2009
Anytime, Nozomi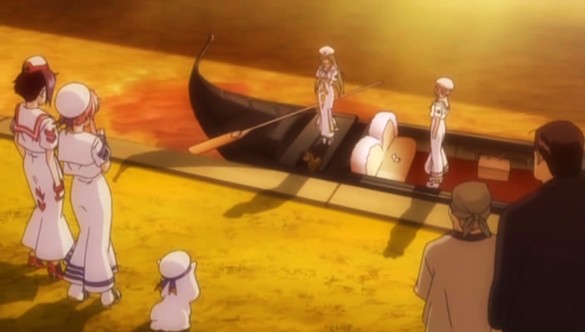 So earlier today I exchanged e-mails with Bob from the
Anime Corner Store
. Y'know, that's one of the great things about being a customer of theirs... you can send the owner an e-mail, he'll actually respond, and it won't be a canned reply but an actual letter. Pretty cool, that.
But I digress. I asked him if he'd heard anything about a release date for
ARIA the Origination
, which I expected around this time if
Nozomi
stayed with their pattern for the first three boxes of the series. He hadn't heard a peep, but expected it eventually. I just looked at their
release schedule
, and it's not even listed in the "In The Not Too Distant Future" column.
So consider this a formal plea, Nozomi: please let us know? We're all waiting... and if you can throw in the OVA, "
Arietta
", too, that'd be great.
ARIA
in widescreen (not to mention being produced with an actual budget) is worth pretty much anything you want us to pay.
Pretty please? Don't make Akari cry.
Posted by: Wonderduck at 12:25 AM | Comments (1) | Add Comment
Post contains 175 words, total size 2 kb.
May 26, 2009
Katawa Shoujo Act I: The Review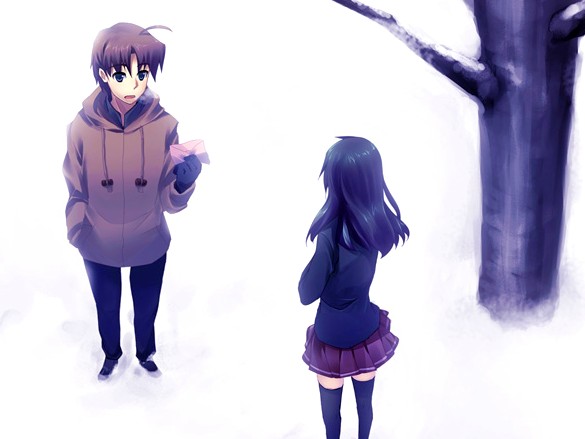 Hisao
gets a note asking him to be in a field behind the school at 4pm. Upon arriving there, he is joined by the girl of his dreams. As she begins to confess her feelings, his heart begins to beat faster. Finally, the words he's always hoped to hear! Faster still his heart beats, as she prepares to confess her love.
And then he has a heart attack.
Oh. Hm.
When he awakens, he's in the hospital, where he stays for an unstated, but long, period of time. He's diagnosed with
arrythmia
, a potentially fatal cardiac problem, and a lifetime of medication just to stay alive.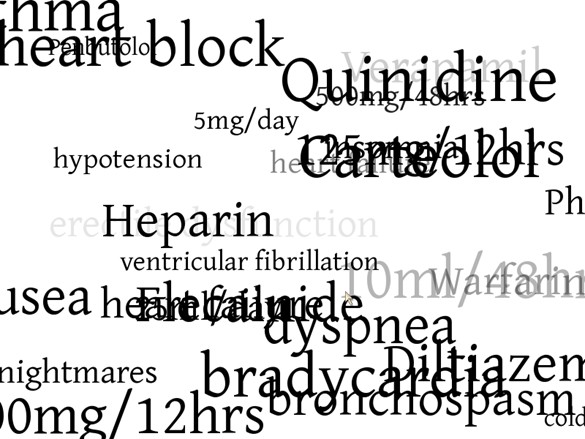 ...and just like that, I was hooked.
4 Leaf Studios
, the amateur producers of
Katawa Shoujo
, may as well have been looking into
my
medical history.
Superventricular Tachycardia
, the problem I have, is one of many types of cardiac arrythmias. Completely by accident,
4 Leaf
made Hisao become real, and he immediately became the perfect "player insert" for me.
Over time, Hisao's friends and schoolmates stop coming to visit. To her credit, his dream girl is the last to stop dropping by (turns out they really didn't have that much to talk about anyway...
ces't la vie
). Eventually, however, the time comes when he is able to be released from the hospital... but there's a snag. The doctors and his parents agree that he can't go back to his old school, and he is to be transferred to a special school: Yamaku High School for Disabled Children.
And with that,
Katawa Shoujo
truly begins.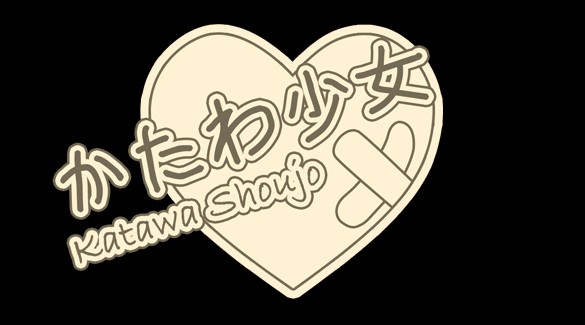 more...
Posted by: Wonderduck at 10:29 PM | Comments (6) | Add Comment
Post contains 1398 words, total size 11 kb.
26kb generated in CPU 0.0133, elapsed 0.1446 seconds.
46 queries taking 0.135 seconds, 230 records returned.
Powered by Minx 1.1.6c-pink.