August 25, 2014
Tokyo ESP, or "Why Is Wonderduck Smiling?"
It should come as no surprise that things have been somewhat dour around Pond Central of late. Relaxing, certainly, but morale here is low. Over the past few weeks, though, I've noted the occasional good vibes being aimed at a currently-running anime named
Tokyo ESP
. As is my wont when I'm investigating a new series, I tried to avoid as much spoilerish information as possible. For the most part, I've succeeded... what I
did
discover was that it was based on a manga by Hajime Segawa.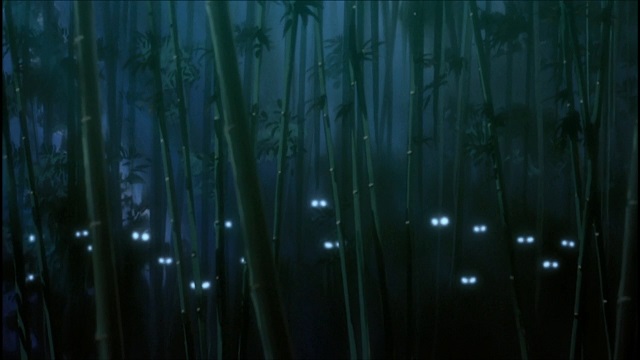 That forced me to pay attention to what I had been hearing. See, Segawa was the mangaka behind
Ga-Rei
, the source material for one of my favorite anime,
Ga-Rei Zero
. Around these here parts,
GRZ
is best known as the first series to get
an episodic writeup
and pretty much the only truly
good
series to get that treatment. It didn't take me very long at all to decide that I had to watch at least a little bit of
Tokyo ESP
. After some digging around to choose a good translation, I downloaded the first couple of episodes.
So why, exactly, is Wonderduck smiling?
Note: if you're a fan of

GRZ

, do NOT read any farther, and DO watch Ep01 of

TESP

. Trust me on this.
Here's how the first episode opens: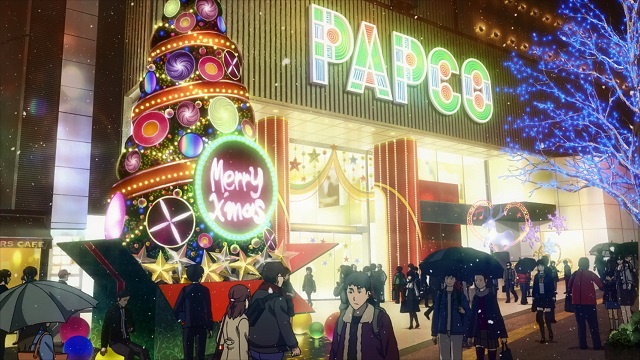 Ah, Christmas in Japan. Young couples walking arm in arm, young men wishing they had girlfriends, and people waiting for their dates to arrive as the snow falls lazily from the sky. Standing amidst all this hustle and bustle is...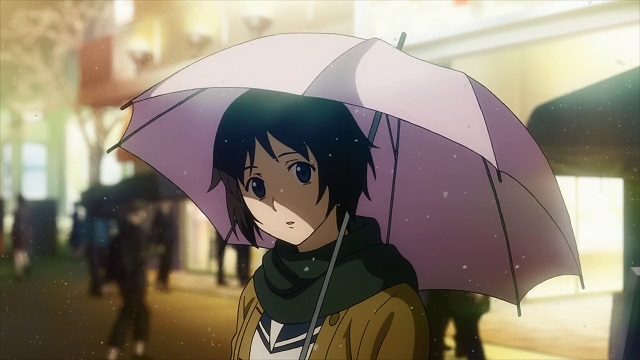 ...you have
got
to be kidding me! Ladies and gentlemen, The Schoolgirl in White has returned to grace my pages once again!
GRZ
's Kagura Tsuchimiya is back! And, since she has short hair, it's sometime roughly around the time of that first show, as well. So who would Kagura be waiting for?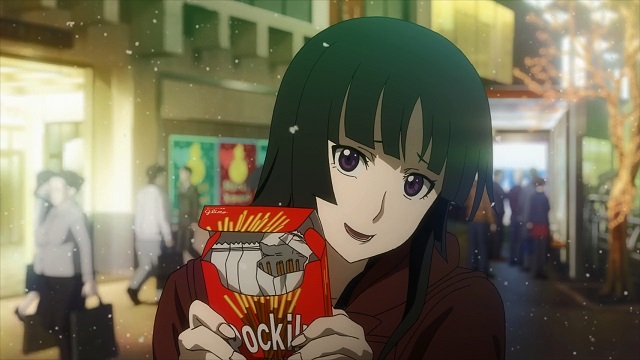 I have no words for the total joy I felt when this happened. Yep, The Schoolgirl in Black, Yomi Isayama herownbadself, has made an appearance as well. The grin on my face must have been either awesome to see or terrifying, one of the two.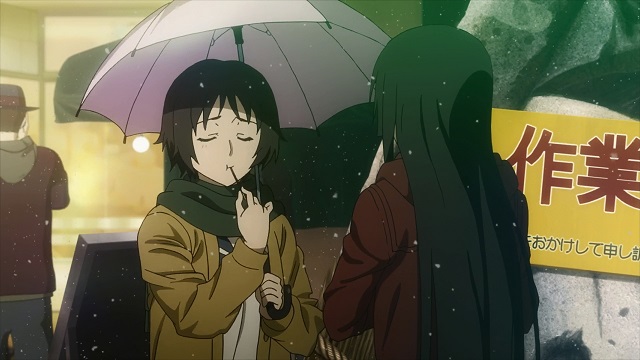 The angry Kagura, soothed by the taste of the chocolate-covered biscuit stick, forgives the tardy Yomi. The two exchange Christmas wishes as The Schoolgirl in White munches on her delicious snack.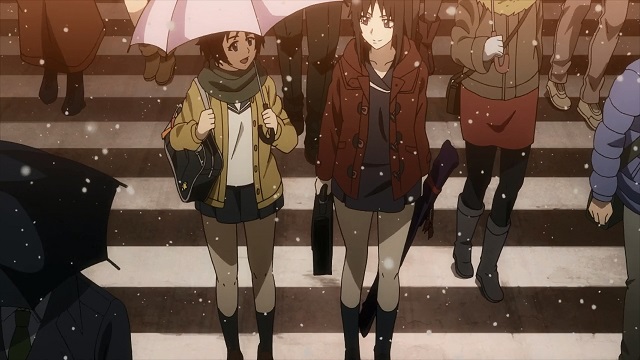 And then, the two run off to whatever Holiday plans they have. As the camera pulls back, clearly all is not well in Tokyo this day...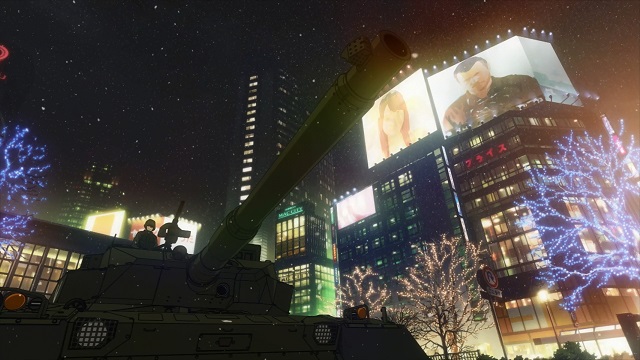 I've watched the first two episodes of
Tokyo ESP
so far, and I've liked what I've seen. I don't expect it to measure up to
GRZ
, as the vibe it's giving off doesn't feel quite right, but if you're in a mind for some super-hero-y action, and probably some horror down the line, with some comedy thrown in (a flying penguin?), this might just surprise you. It has me!
And who knows? Maybe Yomi and Kagura will show up again. The only time
Tokyo ESP
could be taking place would be during Ep03 of
GRZ
, before the Butterfly Boy shows up. None of the series takes place during the winter, so it's gotta be in the vicinity of the "time skip".
UPDATE
:
I forgot to mention, these guys are in it, too.
They're no more effective than they were in Ep01 of
GRZ
, but they survive their visit this time. Gotta give 'em that, I guess.
Posted by: Wonderduck at 11:55 PM | No Comments | Add Comment
Post contains 575 words, total size 5 kb.
Comments are disabled.
23kb generated in CPU 0.0109, elapsed 0.14 seconds.
45 queries taking 0.1324 seconds, 222 records returned.
Powered by Minx 1.1.6c-pink.